Cabin
Sleeps: 8
3 Bedrooms
3 Double Beds
1 Futon
Linens included
2 Baths
Shower
Stove
Refrigerator
Microwave
Washer/Dryer
TV
Cable
DVD
Wifi, Smart TV
Wood Fireplace
Wood Stove
Internet
Welcome to Aster Cabin, located in secluded Oceanside, just west of Tillamook! This lovely, one story original cabin has three cozy bedrooms and two baths with room for up to eight guests! You'll be within close beach access, just a block or so away, via the Oceanside Beach State Recreation Park, along with being within walking distance of a couple of local restaurants!

Upon entering Aster Cabin, you'll find yourself in the entre hallway, two new bedrooms straight ahead and a new bathroom on your left. Head down the hallway, and you'll find the final bedroom with a full bed and a dresser, along with the original bathroom with a walk-in shower. To your right down the hallway, you'll find the living room/dining room area, complete with a wood fireplace, a couch that doubles as a futon, and extra seating via a few armchairs and the dining room table, with views of the Pacific Ocean.

The owners have provided you with board games, books, magazines, a large flat screen TV with Basic Cable, Roku, landline and Wi-Fi during your trip, as well as a set of binoculars. The ocean view from the front deck has outdoor furniture for you to relax on while watching and listening to the waves crash against the shoreline, making this area great for spotting whales during their yearly migrations, star gazing and summer meteor showers.

The kitchen is right off of this room for cooking easy, homemade meals while on your vacation. You'll have access to a refrigerator, coffee maker, toaster, oven/stovetop, microwave, and plenty of dishes and utensils for everyone in your party. Please note that this home does not have a dishwasher. Be sure to savor your meal at the dining room table where you'll have a gorgeous ocean view of the Pacific! There are also two additional seats in the kitchen. A washer and dryer is also available at Aster Cabin for guest use.

While staying at Aster Cabin, you'll have plenty to see and do! Check out the beach, and be sure to bring some surfboards or boogie boards from home if you're looking to catch some waves. There are also several great restaurants to try in the neighborhood, as well as hiking up north near Cape Meares or to the south at Cape Lookout State Park! You could also head east back into Tillamook and explore the Tillamook Cheese Factory. Take a tour of the facility, then enjoy a hot pizza and some ice cream in their cafeteria. It's fun for the entire family! Book a stay at Aster Cabin with Oregon Beach
Vacations today!

Beach access is just a short walk to the west of the home via the Oceanside Beach State Recreation Site.

Maximum Occupancy for this property, including adults, children and infants is 8.
Occupancy limits cannot be exceeded at any time, including visitors.

Local activities -
Roseanna's Café
Blue Agate Café
Kayak Tillamook
Cape Meares State Scenic Viewpoint and hikes
Cape Lookout State Park and hikes
Volunteer during annual Oregon Beach Clean Up

Sleeping Accommodations:
Main Floor -
Bedroom 1 - Full bed
Bedroom 2 - Full bed
Bedroom 3 - Full bed

Rates are subject to change and may vary:
View Availability & See Current Rates
• Click on the calendar link
• Select arrival and departure dates to calculate cost
*Discover your perfect Oregon beach getaway at Beachcombers NW and skip third-party service fees!
Additional Features:
Basic Cable *Roku *Streaming Services Available *Binoculars Board Games *Deck *DVD Movies *Outdoor Furniture *WiFi * Wood Fireplace *Parking: 2 Car Max.
Rates
$79 - 375 /Night
Deposits & Policies
Payment Options:
~Visa/Mastercard
~American Express
~Discover

Pet Policy:
No Pets Allowed
Smoking Policy:
No Smoking
Things to See & Do
Local Attractions:
Nearby crabbing, clamming, fishing, beachcombing, kayaking, Tillamook Creamery.
Reviews
Really enjoyed our stay at Aster. Thr recent remodeling looks great. There are many little touches to make you feel comfortable. I was especially impressed with the kitchen which included lots of dishes, glasses and utensils. We watched the sunset over the ocean as we ate our dinner. —Iris Snyder
Review Source: Oregon Beach Vacations
What a lovely cabin with an amazing view of the beach! The location just blocks from the beach and the sunset from the dining room windows cannot be beat. The cozy wood fireplace keeps the place super warm and homey. The kitchen is small but functional. The perfect getaway for one, two or a whole family. Thanks so much for the stay! —Estee Segal
Review Source: Oregon Beach Vacations
We love this spot for its charm, views, and super convenient location just a few blocks from the beach. Very clean with a nice layout and has all the elements needed for a relaxing weekend. The owner clearly takes very good care of the house and has put a lot of thought into setting things up so its comfortable and has all the supplies needed. We will definitely come back! —Alexis Ball
Review Source: Oregon Beach Vacations
Aster stay

"The Aster cabin worked well for our two young The Aster cabin worked well for my grandchildren, my wife, and me. we've stayed in Oceanside many times over the years and its nice to access the beach without crossing major roads. We would stay here again." —Guest from camp sherman
Review Source: Oregon Beach Vacations
Great girls trip

"Such a cute house and adorable town! We ate at both venues in Oceanside and loved the food so much. 10/10 would stay again!" —Tammi Jo V. from Bend
Review Source: Oregon Beach Vacations
Jewel of a Coastal Cottage
"I've stayed at this cabin for many years, and love the recent upgrades and improvements that make it all the more desirable. The Oceanside location is perfect for someone not needing the frenzy of other over-popular vacation venues." —Frank B. from Portland
Review Source: Oregon Beach Vacations
Cozy cabin
"We loved our stay in this cute little place. Nice and quiet and close to the beach. We had perfect weather the days we were there. Did lots of exploring and had a wonderful stay." —Patricia M. from Portland
Review Source: Oregon Beach Vacations
Perfect beach getaway

"We love this spot for its charm, views, and super convenient location just a few blocks from the beach. Very clean with a nice layout and has all the elements needed for a relaxing weekend. The owner clearly takes very good care of the house and has put a lot of thought into setting things up so its comfortable and has all the supplies needed. We will definitely come back!"

—Alexis from Portland
Review Source: Oregon Beach Vacations
Oceanside Gem

" What a lovely cabin with an amazing view of the beach! The location just blocks from the beach and the sunset from the dining room windows cannot be beat. The cozy wood fireplace keeps the place super warm and homey. The kitchen is small but functional. The perfect getaway for one, two or a whole family. Thanks so much for the stay!"

—Estee from Portland
Review Source: Oregon Beach Vacations
Listed since 2020
Listing views: 5,139 | Month views: 78 | Year views: 696
Listing # 2890
View all Oceanside, Netarts & Cape Meares vacation rentals
Aster Cabin
$79 - 375 /Night

Ocean View
3BR | 2BA | Sleeps 8
No Pets Allowed
Rental Address: Astor St, Oceanside OR
Availability & Reservations
Oregon Beach Vacations
(503) 528-7480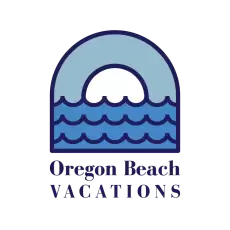 Email Owner/Manager
Calendar
Book Direct