House
Sleeps: 8
3 Bedrooms
1 King Bed
2 Queen Beds
1 Hide-A-Bed
Linens included
2.5 Baths
Shower
Tub
Kitchen
Stove
Refrigerator
Dishwasher
Microwave
Washer/Dryer
TV
Cable
Game Room
DVD
Stereo
Wifi
Gas Fireplace
Internet
Fenced Yard
Browne's Beach N'Pad is a well maintained vacation rental located in the highly desired northwest area of Lincoln City. This two story home has three bedrooms and two and a half baths and can easily accommodate your family of eight or less. Amazingly furnished with all upscale furniture, there is one king bed, two queen beds, and a sofa sleeper available for your party.

There is a small peek of the ocean from this vacation home, and beach access is only a few blocks away, making it a short and comfortable walk. This home offers Wi-Fi, so bring your laptops and phones if you're interested in staying connected to the outside world while on your vacation. Offering an unlimited hot water system, all guests will have hot water for their baths and showers.

A newly remodeled kitchen is available to brighten your cooking experience with every appliance you could possibly need to prepare a nice family dinner or holiday feast. The window from the kitchen table looks out on a beautifully rock landscaped yard and fenced in patio. There is also a flat screen TV to watch your favorite show while you grab a snack or cook up that family dinner in the kitchen.

The living room is nicely furnished with a leather sofa and two comfy oversized chairs. The gas fireplace will help keep you warm on those cool nights while you hang out and talk about the day's adventures. The main floor has a queen bed and a half bath right off of the kitchen by the laundry room. Upstairs you will find the king master suite with a sleigh bed and a mattress so comfortable that you may not want to get up from in the morning. There is a great window seat with a leather chair and ottoman to sit and relax on while you read a good book. There is also a 42 inch flat screen TV with cable and a DVD player.

The master bath has a tub and shower combination with great water pressure to help work out those kinks from your long walk on the beach. The upstairs also has a queen bed. The upstairs hall bathroom has a tub and shower combination, also with great water pressure.

This vacation rental offers several great books in case you feel like seeing things from someone else's eyes while in your home away from home. Many board games are also available for guest use at this vacation home.

There is also a media room, or family hang out, which offers a peak of the ocean. The 60" flat screen is perfect for watching your favorite sports or movies and also comes with a DVD player, so bring your favorite movies with you or rent them from the local Red Boxes in town. This family room will comfortably hold all eight people in your group. The sofa sleeper is located in this room and can be used by the kids who will most likely be up all night watching TV. For the competitive sports people in your group, there is also a 9 foot sand shuffle board game at this vacation rental.

There are also patio chairs and a picnic table for those members of your family who prefer to sit outside while enjoying the ocean air and listen to the rolling waves on a sunny day on the Oregon coast. This home is perfect for your group of eight or less! What are you waiting for? Book now and enjoy everything the Oregon coast has to offer with those closest to you!

Dog Friendly for up to 2 dogs, no other pets allowed. Please do not leave dogs unattended at any time in or on the property.

Parking is available for up to three cars at this home, one in the garage and two in the driveway. Unfortunately, street parking is not available, and boats, trailers, and RVs are not permitted.

*Rates are subject to change and may vary:
View Availability, Rates & Secure Booking
• Click on the calendar link
• Select arrival/departure dates for current rates and booking details
Discover your perfect Oregon beach getaway at Beachcombers NW and skip third-party service fees!
Additional Features:
60" Big Screen TV, Shuffle Board, Outdoor Furniture
Additional Amenities:
8 Dining Seats, 2 Stories, 1 Car Garage
Rates
$135 - 349 /Night
Deposits & Policies
Payment Options:
~Visa/Mastercard
~American Express
~Discover

Pet Policy:
Pet-friendly
Other Policies:
Parking is available for up to three cars at this home, one in the garage and two in the driveway. Unfortunately, street parking is not available, and boats, trailers, and RVs are not permitted. This home allows you to bring up to two dogs while vacationing here. Please do not leave dogs unattended at any time in or on the property.
Smoking Policy:
No Smoking
Things to See & Do
Local Attractions:
Chinook Winds Casino is a short distance away. Many restaurants are a short walk, including Blackfish Cafe, The Mist @ Surftides, Rockfish Bakery and Galluccis Pizzeria. Brand new to Lincoln City is Game Over. It is a arcade with virtually all of the classic games. Walk over with the kids and show them all the classic games we played as kids. This home has been outfitted specifically to be your favorite Beach N Pad for years to come!Walk to Beach, 7.5 Miles of Beach, Tide Pooling, Agate & Rock Hunting, Surfing, Kayaking, Paddle Boarding, Clamming & Crabbing, Hiking, Devil's Lake offers Freshwater Fishing & Water Sports, Great Shopping & Restaurants, Factory Outlet Stores, Novelty & Antique Stores, Golf Resorts, Chinook Winds Casino, Kids Arcade, Skate Board Park, Glass Blowing Classes & Art Studios, Culinary Center offers Classes & Cook-Offs
Reviews
"Great Location ! ~ The rental experience was easy from start to finish. The response was quick. The house was well stocked, comfy beds, great location close (walking distance) to pizza liquor store, breakfast. And the rest of our family was staying at the hotel just down the street so easy walk for us. Neighbors friendly and helpful " —Shannon M. from Surrey
Review Source: Oregon Beach Vacations
"Great Location for Family ~ This property was the best we have stayed at in the 25 years coming to LC! Although the beach is a 5 minute walk to the beach access (26th), the amenities and location make it a great place to stay. Found a gem of a restaurant (Thai Bay) that is just a brief walk to 101. Grocery shopping near by. You really don't have to get on 101 to get to many of the stores from this property and battle that traffic. Pet friendly! " —Sherri S. from Kennewick
Review Source: Oregon Beach Vacations
"This a Nice Beautiful House! ~ The fold away couch was soaked in urine. Someone had folded it up and left it that way. It caused a hige problem because we wete counting on all the beds for our guests. I contacted the emergency phone and tbey brought an air bed and sheets right away but never followed up to replace the bed. There was 2 broken windows in the bench windows but did not effect our stay. The air conditioning did not work properly and was hot every evening. We tried to adjust it but it was set at 74° which is warm for us Idahoans. When they came to fix the bed situation i notified the guy who came. Nothing further was done. " —Guest from Pocatello
Review Source: Oregon Beach Vacations
"We spent two night with our sons and their wives. Wonderful home with great accommodations. Nice furnishings and very clean. The beach is a short walk and being sunny and warm it was perfect. Only bummer was there were not any pillow cases on master bed. I am sure it was a simple mistake. Shuffle board was a lot of fun. " —Beth from Brush Prairie
Review Source: Oregon Beach Vacations
"What a great place to stay. Our family was truley was comfortable." —Cathy B. from Salem, OR
Review Source: Oregon Beach Vacations
"Nice accommodations, close to everything, would definitely come again. " —Troy J from Vancouver, WA
Review Source: Oregon Beach Vacations
EXCELLENT STAY

"House was very nice and good size. Upstairs bonus room perfect for family time with shuffle board, tv and plenty of seating. Kitchen was well equipped. Furniture and beds were very comfortable. Plenty of towels and bedding. Easy walk to the beach, though no sidewalks (just watch out for cars). We had 2 dogs. Thank you for allowing pets!!! No grass area in yard, only patio and rocks. Needed to walk them in others yards. BBQ would have been nice, but made due without it. Would definitely recommend this house!!!" —Dianr F from Happy Valley
Review Source: Oregon Beach Vacations
"Well equipped home with plenty of room for 6 adults. A few light bulbs needed replacing, but other than that, it was a great place for a relaxing get-away." —Dolores C from Everett, WA
Review Source: Oregon Beach Vacations
VERY NICE

"This was a great home for us particularly for the reason it allowed 2 dogs. Only a few minor suggestions: 1) it would be helpful to detail the best pathway to the beach as it is not readily apparent. Perhaps a memo with the property would help. 2) Sharp knives were not available (we might be spoiled, but cutting vegetables was difficult at best and dangerous to some extent), 3) no mention of recycling was found so we ended up throwing glass and cans in the garbage. It seemed wasteful to us. See, they were only minor suggestions as this house was a delight for our entire family. OBV did great job of keeping us informed and keeping the process simple." —David R. from Beverton
Review Source: Oregon Beach Vacations
THE OWNERS SHOULD BE VERY PROUD.

"Have never stayed here before but will again if available. This place was everything and more.. The pictures do not do it justice. The owners should be VERY proud. Thank you for making our trip more memorable. The Oaks family of 5. " —Dell O. from The Dalles, OR
Review Source: Oregon Beach Vacations
Listed since 2006
Listing views: 30,847 | Month views: 60 | Year views: 547
Listing # 390
View all Lincoln City vacation rentals
Brownes Beach n' Pad - Pet Friendly
$135 - 349 /Night

Walk to Beach
3BR | 2.5BA | Sleeps 8
Pet-friendly
Rental Address: 1845 NW 30th, Lincoln City OR 97367
Availability & Reservations
Oregon Beach Vacations
800.723.2383
503.528.7480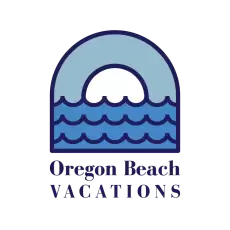 Email Owner/Manager
Calendar
Book Direct