Please note that this rental does not offer a refrigerator, an oven, or a dishwasher, so m...
Suite
Sleeps: 4
2 Bedrooms
Linens included
1 Bath
Shower
Tub
Microwave
TV
Cable
Wifi
Internet
Welcome to Driftwood Beach Guest House, located in the heart of Seal Rock! This gorgeous mother-in-law cottage is perfect for up to five guests, with three rooms and one bathroom.

This vacation rental offers an incredible view of the Pacific Ocean from the second floor windows and the spacious outdoor deck! There is even a pathway for guest use that leads right down to the beach! Down here you'll find miles of sandy shores to relax on during the summer or explore for washed up debris during the winter!

Head black to the rental and step inside. To your right, you'll find a small kitchen with a sink, a microwave, a small mini fridge underneath the counter, and a table for four. Please note that this rental does not offer an oven or a dishwasher, so make sure to bring snacks that do not require cooking.

Head back over to the other side of the suite, and you'll find the first room, complete with a queen size bed, a TV, and a dresser. Walk around the bed and you'll find the bathroom on this floor, complete with a shower/tub combo! Head upstairs and you'll see the other two rooms.

The first room is an open area that offers a Daybed with a pullout trundle bed underneath. The last bedroom offers two twin size beds, perfect for the kids! You'll be able to see the gorgeous Seal Rock coastline from the window in this room! Back in the upstairs hallway, you'll find a door that leads out onto a walkway. Feel free to catch an even better glance of the Pacific from up here!

Newport is a short fifteen minute drive away, where you can find plenty of restaurants and family friendly things to do, including the aquarium and a Ripley's Believe It or Not! museum!

Book your stay with Oregon Beach Vacations today! You'll absolutely love this cozy cottage in Seal Rock! Please note that the owners of this rental live right across from the mother-in-law cottage.

This home is not pet friendly so please leave your pets at home, or make other arrangements for them. This home is not ADA accessible and has outdoor camera onsite.

Sleeping Accommodations for a maximum of four guests -
Top Floor-
Bedroom 1- 2 Twin beds
Lower Floor-
Bedroom 2- Queen bed

Beach Access: Is from the home down a path from the home. No portable grills; gas, electric, or charcoal allowed on property.

*Rates are subject to change and may vary:
View Availability & See Current Rates
• Click on the calendar link
• Select arrival and departure dates to calculate cost
• Easy secure booking
Discover your perfect Oregon Coast getaway at Beachcombers NW and skip third-party service fees!
Additional Features:
*Please note that this rental does not offer a full-sized refrigerator, an oven, or a dishwasher, so make sure to bring snacks that do not require cooking. Parking: 3 Car Max
Rates
$119 - 249 /Night
Deposits & Policies
Payment Options:
~Visa/Mastercard
~American Express
~Discover

Pet Policy:
No Pets Allowed
Things to See & Do
Local Attractions:
Seal Rock is a treasure for outdoor enthusiasts, with two state parks. Seal Rock State Park at the south end of town has great tide pools. North of the community of Seal Rock is Ona Beach State Park, a favorite location for boating, fishing and agate hunting.
Reviews
THE BEST STAY
"Wonderful! Beds were comfortable! Everything was clean and beautiful. The views were outstanding! Came for a wedding and it was just a half a block away. So all was great!" —Guest from Littleton
Review Source: Oregon Beach Vacations
IT FELT LIKE HOME (ONLY BETTER)
"We were only there for a few days but it felt like we were coming back home. The guest house was immaculately kept and was full of homey decoration touches that you seldom find in a rental. The host (owner) couple were EXTREMELY gracious and a delight to get to know. The accommodations and hosts made for a delightful time that I have never experienced in all my previous travels. If we venture back, we will definitely look to stay here again." —David and Trish from Littleton, CO
Review Source: Oregon Beach Vacations
DRIFTWOOD BEACH GUEST HOUSE
"This place was GREAT !!!!" —Tom from Bend
Review Source: Oregon Beach Vacations
WE HAD A GREAT STAY
"We had a wonderful stay. The hosts were very helpful and responsive. Our coffee maker died the first morning, but when we returned that afternoon a new one was sitting in the kitchen ready to go. We did notice dust around, but other than not passing a white glove test, the unit was fresh and clean. We certainly enjoyed our stay and will be back." —Anita B. from Aumsville
Review Source: Oregon Beach Vacations
PERFECT OCEAN RETREAT
"The rental was very comfortable clean and quite. The beach is down a long narrow flight of stairs that myself and friend both in our 70's felt added to our exercise routine. Probably not for everyone yet the beach is well worth the trek very lovely and perfect for long walks or a fire and a picnic. We loved it. Only problem was the gate code we had a heck of a time making it work" —Guest from Tucson
Review Source: Oregon Beach Vacations
ADORABLE BEACH HOUSE!
"We loved our stay at the Driftwood Beach Guest House! It is adorable and super close to the beach. Charming and the perfect little setting for our stay. We loved it. Very private and loved feeling safe and secure." —Dusty B. from Lewiston
Review Source: Oregon Beach Vacations
OREGON 2018
"We were under the impression there was acces to the washer and dryer. So we were kind of caught off guard for that but we made it work there was a laundry mat just down the road. Other than that and I didn't read the fine print about the stove everything was beautiful like in a movie. The breathtaking views made everything else just go away. We would definitely recommend this place and stay here again! " —Heaven B. from Kalispell
Review Source: Oregon Beach Vacations
DRIFTWOOD BEACH GUEST HOUSE
"We very much enjoyed the Driftwood Beach guest house. The accommodations were nice and is very clean. The table outside the house was very enjoyable to watch the ocean. We were able to see whales and a seal. Only suggestion I have is that many of the blinds be replaced as they do not open. This would allow for much better airflow in the home. Overall, we loved it and would definitely consider coming back." —Jill S. from Pocatello
Review Source: Oregon Beach Vacations
GREAT VIEW!!
"This rental is very close to the beach. We walked there every morning. We had a fantastic view of the beach and ocean!! The home was very clean and quiet. The property is well cared for. The owners are very nice folks.We had a very nice, relaxing time." —Guest from Pocatello
Review Source: Oregon Beach Vacations
AMAZING!
"Our time there with our family was better than we could have hoped for! We were glad it had a small refrigerator to bring some of our food but enjoy good seafood too. We were very comfortable and being able to walk down to the beach was absolutely fabulous! Loved it!" —Connie S.
Review Source: Oregon Beach Vacations
10 STAR
"Feels like home" —Guest from Las Vegas
Review Source: Oregon Beach Vacations
BEAUTIFUL PLACE- GREAT BEACH
"We both thought this was nicer than the pictures/description. The window wall on the porch, was beautiful and made a nice space between the 2 houses. There are 76 fairly steep steps down to the incredible beach. They decorated the pathway to the beach in a natural and cozy way. We also felt safe there with the gated driveway." —Guest from Boise
Review Source: Oregon Beach Vacations
EASTER WEEKEND AT SEAL ROCK
"the home was spotless and well appointed. Beautiful setting above the beach with stairway down to the sand. Owners were around and helpful/friendly. The only drawback is no stove/oven or family area. " —Guest from Bend
Review Source: Oregon Beach Vacations
SUPER CLEAN LITTLE HOUSE!
"Very nice two bedroom rental with excellent view! And I was very surprised to see all they had included in the rental for us.. towels, soaps, coffee, and various shampoos and conditioners.. very cute and bungalow like. My only thumbs down was there is no actual fireplace! " —Guest from Nyssa
Review Source: Oregon Beach Vacations
BEST VACATION EVER!
"This was a truly amazing experience!!! The guesthouse we stayed in was nothing short of beautiful! The homeowners also lives on the premises and were wonderful people! The welcomed us with open arms and gave us both a "gift" as we were leaving. They were handmade items. They offered us to enjoy the ping pong table to enjoy while we were there and invited us back to enjoy games and their beautiful sunroom to enjoy the next time we visit. The beach access was great!! We will be visiting here again every year, with the new baby in tow! " —Melanie T. from Redmond
Review Source: Oregon Beach Vacations
OCEANFRONT
"Fabulous location. No real living room as the bed is there. Might be better to have day bed downstairs and big bed upstairs. Lots of carpenter ants crawling everywhere. No oven, but they do have electric skillet to use. Owners were exceptionally nice and helpful!!!!" —Guest from Fruitland
Review Source: Oregon Beach Vacations
Listed since 2017
Listing views: 28,578 | Month views: 4 | Year views: 434
Listing # 2250
View all Waldport & Seal Rock vacation rentals
Driftwood Beach Guest House - Private Beach Path
$119 - 249 /Night

Oceanfront
2BR | 1BA | Sleeps 4
No Pets Allowed
Rental Address: 6408 NW Pacific Coast HWY, Seal Rock OR
Availability & Reservations
Oregon Beach Vacations
800-723-2383
503-528-7480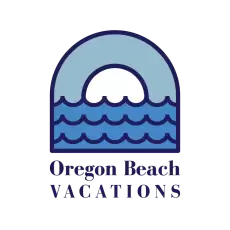 Email Owner/Manager
Calendar
Book Direct