Extra Large Twin in #2 Bedroom ( 1 of 2 beds in bedroom)
Deluxe King in #1 Studio Suite
Shared Jacuzzi Hot Tub open 9am-9pm
An immature Bald Eagle viewed from our tower
#3 Bedroom with Queen and Twin
Queen in #2 Bedroom ( 1 of 2 beds in bedroom)
Our place in the old days when it was the Moclips Motel
Electric Vehicles Welcome!
Virtual Tour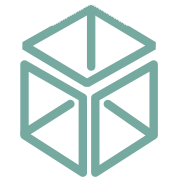 Suites
Sleeps: 5
2 Bedrooms
1 King Bed
2 Queen Beds
1 Double Bed
2 Twin Beds
Linens included
3 Baths
Shower
Hot Tub
Kitchen
Stove
Refrigerator
Microwave
TV
Satellite Dish
DVD
Large DVD library in each suite. Satellite has multiple HD premium movie channels.
Internet
(Click on a picture above to open fully and show suite descriptions) We are located just across a quiet little street from the beach, a short walk to the sand. Perfect for small families, couples and singles, we offer 3 charmingly decorated, uniquely appointed suites with peekaboo views of the ocean, and fully-equipped kitchens. There is a TWO-NIGHT MINIMUM. We prefer contact through our availability request form so we have all the information we need to assist you. If you do not use email, please call 360-276-0014 and leave a message stating the dates you are interested in, how many people would be staying, and whether or not you are bringing a dog.

Our View~Tower has spectacular views of the beach and the ocean from the sea~stack rocks to the north of us all the way to Copalis Rocks, and even the tip of Ocean Shores on a clear day. The steps are just 6-1/2" tall for an easy and secure climb to the top of the 35' structure. Whale watching: Gray Whales migrate north right by Moclips during the months of March, April, and May. Humpbacks feed of the Washington coast during the summer months.

Rates by Occupancy:

#1 is a romantic studio suite with a deluxe king bed, sleeps 1-2 people $90 per night (no young children in this suite please).

#2 is a 1-bedroom suite that sleeps up to 3 people at $90 per night. There is a queen bed and a large twin (3/4) in the bedroom.

#3 is a 1-1/2 bedroom suite that sleeps up to 5 people. 1-3 people $100, 4 people $110, 5 people $120 per night. There's a queen and a twin in the bedroom, and a double in the alcove.

Dog fee: $10 per night for up to 2 small or medium-sized dogs. If you have more than 2 dogs, or a dog weighing more than 50 lbs, please let us know so we can attempt to put you in the best suite for your needs. Dog fees are only charged for the first 3 nights of your stay. Please mention your dog(s) in the availability request form. No cleaning fee, and no contract to sign. There is a 2 night minimum. Washington state and rental tax: 11.9%.

We respond quickly to all rental requests. CHECK YOUR SPAM OR JUNK MAIL FOLDER if you have not heard back from us within a few hours.

We have Direct TV with multiple premium HD Movie channels (HBO etc). Each suite has a flat screen LCD HDTV and large DVD library. We have guest Wi-Fi, and a well maintained Jacuzzi Hot Tub.

Please do not bring off-road vehicles. They are not allowed on our beach.

*Verified Rental by Owner ~ Listed since 2006.
Additional Features:
We provide a level two 32A charging station for all Plug-in electric vehicles at no charge. If possible, please check in on plugshare.com if you are not staying with us. The station is available 24 hours a day.
Additional Amenities:
All units have fully equipped, spotless kitchens - just bring food; we also provide fresh coffee beans and grinders plus tea. All suites have full-sized ranges and full-sized refrigerators. The bathrooms are immaculate, bright, and spacious. There is a small assortment of Games, puzzles, and children's toys in the 2 larger units, as well as a selection of books, including a takeaway paperback collection. There are at least 150 DVDs in each suite and a full satellite package with premium HD movie channels. We have a generator for your comfort during possible power outages. We are onsite to help with any needs that may arise. There is a small Antiques shop onsite as well.
Rates
$90 - /Night
Deposits & Policies
Cleaning Fee:
$None
Payment Options:
~Personal Check
~Visa/Mastercard
~Discover
~Other Credit Card
~Cash/Money Order/Traveler's Check

Check In Time:
3:00PM
Check Out Time:
Noon
Pet Policy:
Pet-friendly
Pet Deposit:
Fee: $10 per night
Other Policies:
Our occupancy limit for each suite is firm. We accept Visa, MasterCard, Discover card, checks, or cash to pay your balance upon arrival. Dog fee: One or two dogs $10 per night. More than that, please inquire. ~~~~~~~~~~~~~~~~~~~~~~~~~~~~~~~~~~~~~~~~~~~~~~~~~~~~~~~~~~~~~~~~~~~~~~~~~~ Please contact us before bringing multiple vehicles, large or tall vehicles such as campers, or big trucks. Our parking is limited.
Smoking Policy:
No Smoking
Minimum Stay:
Two night minimum. Three night minimum for the following holiday weekends: Memorial Day, July 4th, Labor Day, and Thanksgiving.
Things to See & Do
Local Events:
Seasonal clam digging. Fireman's Ball, Museum events. Chocolate Festival. Kite Festival.
Local Attractions:
Fabulous walking beach, beach-combing (see our fossil collection), bird watching including Peregrine Falcons, Bald Eagles, various Sand Pipers, Pelicans etc. Otters are spotted in the Moclips River on occasion (see our virtual room tour above). Somewhat rare sightings of deer and coyote. Seals and Sea Lions. Whale watching. The Museum of the North Beach is a must visit. Half-hour from Ocean Shores. 40 minutes from beautiful Lake Quinault, and the worlds largest spruce tree.
Reviews
John was nice enough to let us use his ev charger. Thanks again —Justin kidwell from Colorado
Review Source: Beachcombers NW
Five Stars: Major revamp of summer vacation due to wildfires. Cancelled a ton of reservations and headed to the coast for cool and safety. Only problem, it is high season. Read high prices and no availability.
Finally found this tiny 4-unit motel in the tiny town of Moclips. Quickly booked a room on-line before this motel also sold out. Received a friendly email from John, one of the owners, and we were on our way.
Arrived, finally. It is a bit of a tough place to find, but John was right: just look for the metal viewing tower sticking up out of the horizon.
I had booked the smallest unit and upon seeing it, inquired if there was a larger unit. We were SO LUCKY. There was, the one on the corner. Hurray! Main squeeze could sleep in and I, early morning coffee addict, could stealthily close the bedroom door and have the kitchen and living room all to myself. Perfect #1.
Perfect #2: Fresh beans for grinding for my coffee. Great French press, unlike any I had ever seen. (Really coveted this. I told Carla, the other owner of this wife and husband super couple, that I truly wanted to nick it, but would not. And, I didn't, but made her promise, absent breakage, that it would be there when we returned!)
This motel is SPOTLESS. And, there is just about anything you could ever need, from the dog sandy towels and the sand brush just outside your door, to enough DVD's to keep you glaze-eyed. Everything is carefully positioned, with notes - which we appreciated, as we looked for something and couldn't find it until we READ THE NOTE, stupid. (Stupid is my language, definitely not the owners.) So, Perfect #3.
Great beach, easy access, good walking. High metal tower for viewing - and, as Carla said, for safety if a tsunami ever threatened. Perfect #4.
Restaurant at Ocean Crest Resort is not far. Indeed, by walking the beach, we found that we could walk there in 20 minutes. However, we had dinner there, and it was dark, so we drove, not wanting to chance unsure footing at night. Food was wonderful. Perfect #4.
Local museum with an absolutely terrific collection, including a couple of Carla's clothing restorations - a wedding dress from the history of Moclips that she restored and framed. You have to see it and the museum. Carla is an artistic genius; you can see that in the shop she has and in every item on the walls of your unit. Perfect #5.

John and Carla have created a piece of vacation paradise. This place stands by its own. Real, friendly, scrupulously maintained, and such a pleasure in which to stay. We consider ourselves lucky, lucky, lucky to have stayed here. It was the first time; it will not be the last!
Show less

Stayed: July 2018, traveled as a couple
—Homelessx2
Review Source: Tripadvisor
This is an amazing place! Across the street from the beach with easy access. Owner is very friendly and EV accommodating (they should be -- they drive a BMW i3!). Great value for cute beach lodging, and a great hub to be able to ev-xplore the Olympic Peninsula. —Mr. Peabody
Review Source: plugshare.com (electric vehicle charging location app)
Five Stars: "I love this place." The first time we went here I believe it was in July 2016. Cute, cozy, and very close to the beach. We got married last month and stayed here on our wedding night. I have stayed in two of the suites and both are fantastic and we'll stocked. John is an awesome host! —Marina Y
Review Source: Trip Advisor
Five Stars: "A great stay." The kids went to in-laws for Thanksgiving so we decided to visit John and Carla at the Gull Wing Inn. They are the nicest owners of any place like it anywhere. We were able to go to the beach between rain squalls and enjoyed walking with our dog, George. There was no treasure on the beach this trip, but there is always that chance. Moclips is always a great place to escape to. Enjoy. —458Dennis
Review Source: Trip Advisor
Five Stars: "Secret little paradise " This place was incredible. I wanted to have a weekend getaway with my husband for his birthday. Neither of us had ever been to Moclips or even heard of it and now it's forever in our hearts. The rooms are peaceful and cozy, fresh coffee beans with a grinder was a real treat, and wifi, the beach, the hot tub, the tower, and I could go on. We will definitely be back! I work from home and I also homeschool my kids. It's hard for me to actually "clock out" and relax. This place was able to do that for me. I highly recommend it here and we will definitely be back. We can't wait to take the kids and bring the whole family next time! —Tischa T
Review Source: VRBO
Four Stars: "Lovely, friendly, and accommodating property" We have stayed here twice, and both times we have had a clean and fresh suite (they offer 3, we have stayed in the same one both times that sleeps 4 comfortably, with a living room/dining room area and little kitchen of which we have made good use). The decorating could be described as "kitschy" and seems to be made up of items from the antique shop in the office - lots of shells, mirrors, and china plates make each room unique, although it feels more like staying at your grandma's house than a modern hotel, especially with all the little written reminders about their house rules posted in each room, so I think it is a place you either like and feel at home or that would not be for you, but we have definitely liked staying here, and what a great price being across from the beach! It's clear what kind of place it is from the pictures, and although apprehensive when we first drove up to the outside on our first stay, we were pleasantly surprised by the inside and the kitchen being equipped for us really made it work well for our family with small kids on a budget, especially in this remote area with any decent restaurants being quite a drive away. The owners are friendly and relaxed, although particular about following their rules (for good reason since they do all the maintenance, cleaning and upkeep themselves so it feels like you are really a guest in their home), they are flexible and accommodating, especially this last trip when we had a problem at a different resort where we had family members booked to stay, and were able to switch rooms with them at the last minute thanks to Gull Wing's help and generous attitude about the swap. Would definitely recommend this place to others (keeping in mind the above details about being comfortable with the idea of a place that feels like you're a guest in someone's home, not an anonymous luxury hotel), and plan to stay here again in the future! —bryanaf101
Review Source: Trip Advisor
Five Stars: We have stayed in the Gull Wing Inn several times and always enjoy it. The decor is quaint and interesting. It is comfortable and just right for a small family or group. Having the kitchen to prepare meals is always a plus. The location is fantastic with the beach access across the street. It's a great place to stay if you want to have a quiet getaway. —Jem45
Review Source: Trip Advisor
Five Stars: "Comfortable!" With little notice we decided to spend a few days at the beach. Fortunately the Gull Wing Inn had a vacancy. John and Carla were very accommodating. They even offered to shop for us when they made a trip to Aberdeen! The room was full of wonderful things. The bed was comfortable, kitchen small but complete, and bathroom had many things we had forgotten. The view from the tower was awesome. We brought our dog and were pleasantly surprised with all the amenities provided for dogs. In the mornings we were the only ones out on the beach or road. We left my husbands medication by accident. Before we were home John had emailed us about it. They mailed it to us and refused my offer to pay postage. The price is very reasonable. We hope to return. —mbuechel
Review Source: Trip Advisor
Four Stars: "Quaint comfy Gull Wing Inn" We booked the Inn, based on other reviews and photos. We arrived and were greeted with a warm welcome, we were escorted into the suite and she pointed out where everything is. We found it to be very clean, cozy, kitchen and bath well equipped. We prepared numerous meals and found everything that we needed! The coffee beans, grinder, coffee make and French press were an added bonus. The beds were clean and comfortable with homey linens that were also clean and in good condition. We brought along our 4 year old grandson, he was very interested in the artwork and pointed out interesting features in the pictures and shadow boxes. We built a 300 piece puzzle together which was fun, played provided games. They have a library of 500 videos, which we took advantage of and enjoyed popcorn and movies at night. They have an antique shop as well as an amazing collection of beach finds; shells, whale bones, starfish and fossils. John shared a fossil with our little guy to bring home. I know he will cherish it and always remember this fun trip!. The beach is just a quick little walk, with good razor clam digging! They also have a clam cleaning area out front, which came in handy; they even boiled hot water for us to remove the shells. Be sure to climb the easy climb to the tower to take in a stunning 360 view of the area. For the price, location and amenities this is a great place to stay! We will definitely be back! —Lauriedo
Review Source: Trip Advisor
Five Stars: "Very homey." We stayed in room 2 this time. We have now stayed in all three. They are all fun and roomy. The little kitchen is easy to use and when it comes time to leave it is easy to clean. The beds are comfortable and very clean. If you get tired of the beach or have some bad weather there is always several movies available on satellite TV. When you run short on food there is a small store at the top of the hill on the highway. We tried the shrimp basket. My advice is bring your own shrimp and cook them in the kitchen. We will come here again. They are pet friendly too. —458Dennis
Review Source: Trip Advisor
Four Stars: "Worth the price" We stayed in room #2, had a great time. Short walk to the beach and we really enjoyed the view tower, beautiful sunsets. Nothing extravagant, but everything we needed. Clean and comfortable. Hot tub was a bonus! —MEO1124
Review Source: Trip Advisor
Five Stars: "Cozy and Comfortable" This was a great place to relax and have fun with my dogs. I have 2. 1 very rambunctious black lab and a 3yo golden retriever. The owners were awesome. The apartment was very comfy and clean. Beds were comfortable. The decor was a bit much, but who cares when you can watch the ocean out the sliding doors facing the beach. They have a rinse area and clean towels for the dogs when you get back from the beach. Dog towels in the unit. Moclips is a very quiet town with friendly neighbors. Most the time I went to the beach, it was just me and the dogs for miles. Luckily the weather was good. It can get very windy in that area. I am definitely going back. —Amy L
Review Source: VRBO
Four Stars: "Beach view" The stay here was very enjoyable. It is a short distance to the ocean but off the beaten path. The room was like a little apartment with lots of amenities. The owners are very nice people and go out of their way to make your stay nice. It is very quiet and comfortable. —KittyC
Review Source: Trip Advisor
Four Stars: "Very nice quiet getaway" Moclips, and this Inn, are perfect if you are looking for some peace and quiet. If all you want is to relax and enjoy a beach without the crowd of the resort towns, this is the place. The wife and I, along with the son and pup stayed in room 2. It reminds me of visiting an aunts house. The hot tub was very relaxing, albeit not the most private. Short walk to the beach, and plenty of room for quiet walks and beach combing. —Edward S
Review Source: Trip Advisor
Five Stars: "Fasten your shabby chic belts and get ready for a great time" We were lucky to get very last minute accommodations at Gull Wing Inn when we decided to bolt outta Seattle for a spontaneous Olympic Peninsula weekend. Located steps away from a beautiful sea grass-lined path to the expansive beach, Gull Wing Inn features comfortable beds in delightful curio-stuffed rooms artistically arranged by owner Carla. Our room also had a generous supply of design books and Architectural Digests that diverted me from Web withdrawal (be forewarned: no AT&T in Moclips). We particularly appreciated Gull Wing's pet-friendly policy, as OP beaches are the perfect place to be in the company of dogs. Many thanks to John and Carla for providing the perfect little pad from which to launch a marvelous weekend away. —Shelley Caro
Review Source: Trip Advisor
Five stars: "awesome, quiet getaway with friends" myself and two friends just spent the weekend here to escape from the city for a while (Seattle). this place is truly a hidden gem! We stayed in the 2nd room and it was plenty of room for the three of us. the decor was charming and quaint, it really gave us a homey feel. we could hear the ocean from our room as well. although a motel across the street has now blocked their direct view of the ocean, they have a great viewing tower tall enough to see all of moclips from, and it provided a wonderful view of the sunset over the waves. the rooms were full of accommodations above and beyond the norm that you come to expect from inns/hotels that don't put as much compassion into their rooms as John and Carla do. aside from the usual (towels, soap, napkins, etc) we had different teas, coffee, a variety of spices, nice bathroom amenities that you might forget to bring (like q-tips, lotion, and make-up remover wipes) and plenty of blankets and pillows. the room was incredibly clean and well kept, and the owners were very kind. they are very dog friendly and even provide an area to hook your dog up to right next to the hot tub, which we really enjoyed! there were towels for the dogs to dry off with upon rinsing off after running on the beach. my two friends are smokers and there was even an outside area with chairs and ash trays for them. the beach is about a 2 minute walk away, and it was so secluded.. we only saw about 4 or 5 people on the beach with us despite the weather being wonderful. overall this place is VERY ACCOMMODATING! nice, quiet get away to just relax at. I'm so glad I went. I feel re-charged and rejuvenated. the only thing we thought was a little odd is that there are a ton of rules posted everywhere, and oddly specific ones, too (like "don't turn the TV above volume 28, remember to "plaster" the the shower curtain to the wall when you get in" etc etc). these rules sometimes seemed like an unnecessary reminder to use your common sense. then again, maybe they've had some troubles in the past with people being unruly or ruining things, I'm not sure. either way, we really loved it here. it was very relaxing and rejuvenating, and all at a decent price. we will definitely be back! I've already emailed them to see if they have any availability next month so that me and my boyfriend can plan a romantic getaway :) —Kaycee G
Review Source: Trip Advisor
Four Stars: "Awesome place to relax and enjoy your pets" This was a great place to relax and have fun with my dogs. I have 2. 1 very rambunctious black lab and a 3yo golden retriever. The owners were awesome. The apartment was very comfy and clean. Beds were comfortable. The decor was a bit much, but who cares when you can watch the ocean out the sliding doors facing the beach. They have a rinse area and clean towels for the dogs when you get back from the beach. Dog towels in the unit. Moclips is a very quiet town with friendly neighbors. Most the time I went to the beach, it was just me and the dogs for miles. Luckily the weather was good. It can get very windy in that area. I am definitely going back. —Sandy F
Review Source: VRBO
Five Stars: "Our perfect get away!" We have stayed here a few times now and it exceeds our expectations every time. We are always greeted with a warm welcome and a great room. The beach is beautiful from the new tower. Rain or shine our time is alwsys filled up with great activities that make great memories. —chrisncourtney
Review Source: Trip Advisor
Four Stars: "A wonderful get away for two" The Gull Wing Inn is a perfect getaway on the beach. It is one block off the dunes, the Inn offers three units we choose the largest of the three. It was perfect for our two well-behaved dogs and us. John was very friendly and informative; Carla was ill so we were unable to chat. However, her antique/collectable shop attached to the office was wonderful; she has accented the units with a different theme in each room. Dog towels are provided as well as an outside hose to rinse them off prior to going into your private domain. We climbed the tower each day and that is quite a work out, the views are amazing. All three mornings it was I, the 2 dogs and the bald eagle on the beach... Not another soul around, if you want quiet and away from the Ocean Shores hubbub, and are not into the Pacific Beach Yuppies this is the place for you. Make a day trip to Lake Quinault or Ocean Shores I love the North Beach! Thank You John for your hospitality —mulemobile
Review Source: Trip Advisor
Five Stars: "Home away from home" I took a 10 day reprieve and stayed at the Gull Wing Inn in Moclips. I rented the studio unit. It was everything I needed. It is very quaintly decorated. It is a short walk to a big uncrowded beach. John and Carla were very personable hosts and were always there for anything I needed. I would recommend for anyone looking for peace and quite. I will be returning. —BobC
Review Source: Trip Advisor
Five Stars: "Relaxing visit" My family used to go to Moclips every April in the 80's and 90's. My husband is from Boston and I wanted to share Moclips with him and looked up the old Moclips motel where I would stay with my family. I found the Gull Wing Inn and decided to stay there because the owner said it was part of the old Moclips Motel. Our stay at the Gull Wing Inn was wonderful! The place was VERY clean and had everything you needed. My husband and I like to cook and the kitchen had EVERYTHING we needed. The hot tub was fun to have and the cat walk was an awesome addition to our stay. The bed was really comfortable, which was unexpected. I can't wait to return! —Dru K
Review Source: Trip Advisor
Five Stars: "Grandpas dream motel" We are the grandkids of Grandpa Konrad from Renton Washington that started building this yellow motel before he died on the way to one of his work parties there by running off the road in his V W in the fifties or sixties. We love the place, past and present , and are returning in Sept this year 2013 to see the ocean one more time before the blocking of the view with the new motel planned for the beach access park that grandpa preserved for the enjoyment of all. The park was to be especially for all the walkers and clam diggers of the past, and of course the future. Grandpa, your love of this place lasted a long time and hopefully more of the Konrad clan can enjoy before the new motel across the street goes up. So Sad. The rooms are great and we all need to adjust to the decor and share the love the new owners have for the place. We all do not need perfect wi fi and instant phone service our whole life. We all need to let go and go back to nature especially at the beach, like when all we had was a tent, blanket and roar of the waves. Thats all we had in high school and somehow we survived. Much love to all future guests of this old memory spot that has somehow stood the test of time. The siding are the original shakes grandpa put on and the yellow color has lasted around 50 years. The Blumer family (desendents from Grandpas oldest adopted daughter and grandmas daughter he loved). —Carl B
Review Source: Trip Advisor
Five Stars: "Try something different" Our Family has spent many, many Thanksgivings over the years (both before and during the current owners). It is our favorite place on the Washington coast...owners are welcoming and helpful. Beach is accessible and sometimes solitary. The rooms are decorated with collectibles and love. As far as the signs that trouble some, we have made a game out of them and make up some of our own. If you want luxury and cookie cutter accommodations, go somewhere else. But if you want privacy, a peaceful beach, beautiful sunsets and gracious hosts who just want you to have a good time, try Gull Wing Inn...just not on Thanksgiving because we will be there with our whole family. Billie and family —sinnthia
Review Source: Trip Advisor
Five stars: "The Gull Wing Inn a fabulous find!" My family has stayed at the Gull Wing Inn over 25 times in the past six plus years and the experience has always been fantastic! The rooms are extremely clean and decorated with neat antiques. The owners John and Carla are very nice!!! and always helpful!! LauraL. —Laura Lee
Review Source: Trip Advisor
Five Stars: "Our anniversary!" We found out about Gull Wing from word of mouth. What a perfect place to be! John was the perfect host I could not use my cell phone and he without question let me use his to call home. We are going back to celebrate our upcoming anniversary the fires on the beach are well worth waiting for Lynne and Gary —lynne b
Review Source: Trip Advisor
Five stars: My wife and I along with our two dogs have stayed at the Gull Wing several times over the years. We have stayed in all three units and have always been comfortable in each one. What got me there the first time was the fact that pets were allowed and the rates were reasonable. After the first time we were hooked. Five Stars: "Peace and Quiet" We are collectors like the owners and appreciate the antique decor. The fresh coffee beans and grinder make for a great cup anytime you feel like it. In October, we fish the Humptulips River and dig razor clams at the local beaches. The Gull Wing makes for a good base camp for these activities. This is a great place to stay to enjoy the ocean view, enjoy peace and quiet and catch up on some rest. —markm5555
Review Source: Trip Advisor
Five Stars: "Gull Wing Inn" The Gull Wing Inn is a great place to get away from things, especially if you have a pet. We have a 70lb. lab that's always welcomed to their Inn. Carla and John are wonderful hosts that try to please everyone that stays with them. We've stayed in all of the rooms they offer and find them all very cozy. Carla has nick nacks and treasures mounted on the walls and around the rooms. It's not Motel 6 if that's what you're looking for. The Inn is a close walk to the ocean beach. They also have an array of movies you can watch if you don't want to watch what's on Directv and games to play and books to keep if you get involved in it. The kitchen is fully stocked with everything except the food you bring. It is always a comfortable stay there and we will continue going there. —sketchdoctor
Review Source: Trip Advisor
Five Stars: "Secluded, comfort and beauty" I am spending a week in Unit 1 of the Gull Wing Inn, Moclips, WA. As I sit at the table by my front window I can see the waves breaking in the Pacific Ocean. It is a beautiful sight. The beach is totally accessible, you can even drive on parts of it. The Unit is very comfortable and decorated to the hilt. The owners has a small antique shop off the office and her love of antiques is reflected in the decor. For some it might be a bit "over the top" but it is lovely and the room has everything you need for comfort. A kitchen fully loaded with all you need to cook. Just bring the groceries. Bathroom shower is a bit small but lots of hot water and plenty of mirrors to check yourself out before you leave. King size bed is comfortable, WIFI is fast and free. Direct TV gives you all the channels you would want. A hot tub @ 102 degrees is right outside the door, shared with the 2 other units but so far I have used it alone. Moclips is very rural so load up on your groceries before you get here. I stopped at Safeway in Aberdeen and got what I needed. There is a little market in Moclips where you can get essentials but at a price. The Inn Keepers are very nice, not intrusive, but available if you need anything. —
Review Source: Trip Advisor
Five Stars: "A little bit of coastal heaven" Our room #2 was like a well-stocked condo, with bits of personality all its own. I see that some don't like the decor, but I looked at the picture boxes, beach souvenirs, and antiques as little stories waiting to be told...and I managed to make up a few good ones :) The proprietors are obviously invested in the community and were most helpful when discussing the history and sights in the area. The stretch of beach near the Gull Wing Inn does not allow cars during the summer so my dogs were able to run freely on the beach and along the river without worrying about traffic. Being away from Ocean Shores and the hubbub was a big plus, and the evenings were quiet and peaceful. The Gull Wing Inn is different from your standard lodging...thank goodness! —Lorie52
Review Source: Trip Advisor
Five Stars: "Perfect Spot!" The Gull Wing was the perfect spot for our book club weekend getaway. The location is ideal, within steps of the beach. Our suite accommodated us all well. It was very comfortable with an impeccable attention to detail and cleanliness. We had everything we needed for a fun & relaxing weekend, including a few treasures from the Antique Shop! Carla & John were great hosts & I look forward to staying at the Gull Wing again! —kay m
Review Source: Trip Advisor
Five Stars: My wife and i stayed there three times - i knew them when they klived in Seaattle, John is a crafts man at what he does and his wife at what she does the two working together on the inn insure the stay is nice, the beaches are awesome, non of the ocean shores noise or congestion and the inn is 27 miles north (big deal) -about 3 miles south of Moclips is a restaurant that is EXCELLENT - $$ worth it for any meal 4-5 star at least. Yep John and the "boss" try hard to improve the facilities and to insure your stay is memorable (ask him about the time he put my Porsche engine into his Ghia...hee hee) See you there -Rollo —Roland
Review Source: Trip Advisor
Five Stars: This is the coolest place if you like unique, tasteful kitch/antiques and it is really comfortable and cozy and such a great price! The owners are wonderful, you are just a short walk to the beach and you can see the ocean. The beds are comfortable, there are touches of charm at every turn in all three units, you just can't stop finding interesting knick knacks, pictures, wonderful antiques in all of the rooms. —JoyS
Review Source: Yelp
Five Stars: "Quaint and Cozy" My husband and I have stayed at the Gull Wing Inn four times, in winter, spring and summer. Twice in Unit 1 and twice in Unit 2. We love the place. Each unit is uniquely and beautifully decorated with antiques and creative displays framed in shadow boxes around a theme - 1st communion, tea party, seashells, etc. Not a blank spot on a wall lends a feeling of being in a gallery. The kitchens are extremely well-appointed with everything you could need. I was impressed to find whole coffee beans with a grinder and French Press to make good coffee with. There's also a percolator for those who prefer that, along with teas, basic spices, even cooking oil, as well as all cooking pans, dishes, etc.. The place is located across the street from the beach but there are views of the ocean from each of the units. John is in the process of building a 35 foot high observation tower that will give incredible views from atop. We are often there when razor clamming is open and John has been so helpful with our clam cleaning, going so far to boil water for us to dip them in to remove their shells easily. Then we finish the cleaning at the outdoor sink provided for that purpose. That there are only three units makes this a nice, cozy place to stay. We look forward to this summer's visit. —Care-O-Lin
Review Source: Trip Advisor
Five Stars: "Great Weekend Getaway!" We had little planning for our impromptu getaway this weekend. I emailed the Gull Wing Inn to check on availability and we checked in that very evening. Since we were running late, John and Carla (the gracious owners) waited up for us. The suite decor is very nostalgic and original, very clean and tidy and had absolutely everything we needed and more. Aside from the suite itself, I cannot express to you how wonderful the owners are! Fantastic, low key people and that's just what we like. Wish we could have spent more time on the beach but due to the less than favorable weather we spent much of the time indoors playing Scrabble (1948 edition, love the board!) as well as cards and puzzles. Taking time to look at all of the wonderful pieces in the suite was a highlight as well. All made for a great rainy weekend at Moclips. I can't wait to go back! Thank you John and Carla for your hospitality! If you go- check out Carla's antique shop as well! —AprilKoons
Review Source: Trip Advisor
Five Stars: "Absolutely amazing place to stay!" I really can't say enough good things about the Gull Wing Inn. The rooms were comfortable, cozy, and spotless. And quirky and artistic (the best!). You are super close to the beach. The place feels like a home rather than a hotel. Moclips was an excellent get-away spot where you can unwind without having to be around tons of other people. Also, John and Carla are great, and you can tell that they really care about their inn. And I'll second everybody's comments - the hot tub was sooo nice! If you are going to Moclips, this is the place to stay. —AmyP
Review Source: Trip Advisor
Five Stars: "Heavenly" Just spent 4 of the most awesome days in Moclips Wa at the Gull Wing Inn. If you're looking for a place to get away from the fast pace, crowded streets and traffic noise, this is the place to go. If you enjoy traveling with your pets and want a warm reception, this is the place to go!!. My Husband, college student, border collie mix and I had a great time playing on the beach, in the water, collecting shells, rocks and pictures with little to no people anywhere to be seen. The beach is wonderful for long walks, I could hear and see the ocean from my living room and the beds were the most comfortable i've had away from home. I could go on forever. The hospitality was unbeatable and we can't wait to go back! —MsVolvo
Review Source: Trip Advisor
Five stars: "We love the Gull Wing Inn" We have had a "Girls Only" vacation here twice now and each time we have stayed here has been absolutely wonderful! The owners are incredibly nice people, the location is superb, the rooms are wonderfully decorated in quaint "shabby chic" comfort, and the prices are unmatched! Oh, and we LOVE the hot tub, too! —SoyGigi
Review Source: Trip Advisor
Five Stars: "CHARMING, ARTISTIC-RETREAT" beautifully decorated..a step back in time.exclnt hosts.enjoyed the view, hottub,walks on beach and historical town. we are coming back to this gem —nfruchten
Review Source: Trip Advisor
Five Stars: "Best vacation - ever!" From the beautifully appointed room, to the beautiful sunsets, beach walks and wonderful hosts, our trip to the Gull Wing Inn was more than we hoped for. The three suites are uniquely decorated by an artist who clearly loves her craft and uses everyday items to bring warmth, charm and nostalgia to life in new and interesting ways. The rooms are perfectly cleaned and comfortably appointed. Everything you could want is provided to make your stay more enjoyable. Try the hot tub after walking miles on the beach! Go to the office and borrow one of their 500+ DVD titles. Browse through one of the interesting books left for you in each room. Lots to do. I couldn't believe how fast 6 days went! QUIET and restful don't begin to describe this place! A very short walk to the beach, even for those of us who don't get around so well anymore, brings you to a beautiful stretch of oceanfront. We took photos of beautiful sunsets every night, took short drives up and down the coast exploring, went beach combing, rested, relaxed and just plain enjoyed ourselves. John is an avid sea kayaker and metal worker! Carla runs her own antique boutique just off the motel office! Go and see this place and talk to these people. You won't be disappointed! —Carol Schienlie
Review Source: Trip Advisor
Five Stars: "Cozy, unique, boutique style beach vacation" John and Carla is welcoming, but not intrusive. The rooms are exquisitely decorated and maintained as if it is their own home, not just a vacation rental. The bed was comfy, the fresh ground coffee a nice touch. The ocean view was was just what my soul needed and the dogs were very sad to leave the beach where they could run freely. We would highly recommend the Gull Wing Inn for your next vacation. Hester and Floyd —Hester and Floyd
Review Source: Trip Advisor
Five Stars: "Perfect beach vacation" My daughter and our dogs just spent 2.5 very enjoyable days at the Gull Wing Inn- The Inn is one of the most beautifully decorated and immaculate that we have been in and we are very anxious to return. The Inn is very well supplied with everything we needed - we just brought some food. We would have loved to stay longer. It is the perfect accomodation for a very relaxing beach vacation and the location is almost on the beach. The owners made us feel very welcome. We will definitely return!!!! —Darlene Anderson
Review Source: Trip Advisor
Five Stars: "A perfect little bit of heaven" The location is, as advertised, a very short walk from the beach - and you can see and hear the ocean waves from your room. The proprietors are genuinely nice folks, and you get the feeling that they truly enjoy what they do. It's a calm, folksy environment, low key and relaxing. The rooms come with everything you could possibly want and everything is sparkling clean. The rooms are interesting on so many levels. You could spend a day just looking at everything. They are carefully filled with soothing color combinations and interesting artifacts. The kitchen comes complete with whole bean coffee and grinder. We could not have been happier! Long walks, cozy king size bed, free movies... the ocean. Sigh... —oceanlover023
Review Source: Tripadvisor
Listed since 2006
Listing views: 195,208 | Month views: 26 | Year views: 10,010