View from Heron House - Siletz Bay, Lincoln City
House
Sleeps: 10
3 Bedrooms
1 King Bed
2 Queen Beds
1 Double Bed
1 Twin Trundle Day Bed
Linens included
2 Baths
Shower
Tub
Hot Tub
Kitchen
Stove
Refrigerator
Dishwasher
Microwave
Washer/Dryer
TV
Cable
DVD
Wifi, Board Games
Gas Fireplace
Internet
Barbeque
Unfenced Yard
Heron House is peaceful, serene and offers abundant bird watching from this wonderful three bedroom, two bath home located on the Siletz Bay in Lincoln City. It is on a quiet dead-end street with bay access, two nearby parks and less than two miles from ocean access. It also sits just outside the city with restaurants and shopping nearby.

This large family home has two levels and all the amenities you're looking for in a year round vacation home and can accommodate up to ten people. Climbing just three steps up to the entry porch, you'll walk into this beautiful vacation rental via the spacious, newly renovated kitchen that is fully stocked with plenty of dishes, cutlery, cookware and serving dishes to easily prepare a family meal.

The kitchen opens up to the dining room and living room with large windows that allow lots of natural lighting and a panoramic view of the bay. Heron House offers a lodge-like feel with a reclaimed wood stairway and ceilings in the living room and downstairs bedroom. The main floor has a full bath with a tub and shower combo, a laundry room, and a private bedroom with a king bed and TV. Additional entertainment in the living room includes a 60" TV as well as a gas fireplace. WiFi is also provided.

Upstairs are two more bedrooms and a bathroom. The upstairs bath has a walk-in shower and a deep soaking tub. The first upstairs bedroom has a queen and a full bed. The second upstairs bedroom has a wonderful bay view, with a queen bed and a twin bed with trundle. Most often, if you crack the window open, you can sleep to the soft, relaxing sound of the ocean.

Enjoy a stunning view of the bay and subtle sound of the ocean from the expansive west side deck that wraps around the house to a coffee deck, also with a spectacular bay view. The lighting all around the deck offers a warm ambiance while enjoying the deck after dark. It is flanked by a fire pit with bench seating. End the day by relaxing in the hot tub on the east side patio. Although you can't see the view from the hot tub, its location offers privacy and some protection on windy days.

With the many west facing windows, this home offers fabulous views for storm watching during the winter months. A bird watchers delight, you may catch a glimpse of Herons, Great Blue Herons, Great Egrets, Brown Pelicans, Canada Geese, ducks, Shore Birds, Bald Eagles and Sand Pipers. A viewing scope and binoculars are provided for our guests.

Come see what Lincoln City has to offer you on your next vacation to the coast with Oregon Beach Vacations!

Sleeping Accommodations -
Main Floor-
Bedroom 1- King bed
Top Floor-
Bedroom 2- Queen & full bed
Bedroom 3- Queen & Twin trundle day bed

Parking is available for up to four vehicles at this home. Two cars must park in the garage and two directly in front of the garage. There is NO street parking allowed. Please note that guests aren't allowed to park boats, trailers, and RVs here. This home allows you to bring up to two dogs while vacationing here. Please do not leave dogs unattended at any time in or on the property.

*Rates are subject to change and may vary:
View Availability, Rates & Secure Booking
• Click on the calendar link
• Select arrival/departure dates for current rates and booking details
Discover your perfect Oregon Coast getaway at Beachcombers NW and skip third-party service fees!
Additional Features:
Heron House is on the Siletz Bay. To access the ocean you would want to drive from this bay front vacation rental to Mo's Restaurant approximately 3 minutes away.
Additional Amenities:
Game System, Binoculars, Direct TV, Spotting Scope, Walk-In Shower, Gas Cooking Range, Two Decks, Fire Pit
Rates
$240 - 699 /Night
Deposits & Policies
Payment Options:
~Visa/Mastercard
~American Express
~Discover

Pet Policy:
Pet-friendly
Other Policies:
Parking is available for up to four vehicles at this home. Please note that boats, trailers, and RVs are unfortunately not permitted here. This home allows you to bring up to two dogs while vacationing here. Please do not leave dogs unattended at any time in or on the property.

To View Current Availability & Calculate Cost:

Click on the Calendar Link Above
Select Arrival & Departure Dates to View Costs.
Please mention Beachcombers NW when inquiring~ Thank you!
Things to See & Do
Local Attractions:
Location has two parks nearby. Bird watchers paradise. 7.5 Miles of Beach, Tide Pooling, Agate & Rock Hunting, Surfing, Kayaking, Paddle Boarding, Clamming & Crabbing, Hiking, Devil's Lake offers Freshwater Fishing & Water Sports, Great Shopping & Restaurants, Factory Outlet Stores, Novelty & Antique Stores, Golf Resorts, Chinook Winds Casino, Kids Arcade, Skate Board Park, Glass Blowing Classes & Art Studios, Culinary Center offers Classes & Cook-Offs
Reviews
GREAT FAMILY RETREAT!
"The place was wonderful except the DVD player would not work. We called for help but no one showed up. We usually have sing-a-long DVDs night. Oh well, the rest of the trip went well." —Diane C. from Edmonds
Review Source: Oregon Beach Vacations
A GREAT VACATION GETAWAY
"The house was started being remolded in June when we stay for a weekend with the girls in the family I went back in Sept with my 2 daughter's and families in which they did more remodeling and new appliances we all love going to this place we go every year in June and Sept for the last four yrs hope to do so next year" —Lorraine S. from Sandy
Review Source: Oregon Beach Vacations
FABULOUS STAY AT HERON HOUSE
"We had a wonderful week at Heron House. Great view from the big windows and deck. We saw heron, bald eagles :-) and other birds. There was plenty of beach to walk on, and when we wanted waves we just too a short drive. The house is great with very modern updates (furniture, wood floors etc) and everything you could need to cook with. The fire pit was lots of fun in the evenings. And if you forgot to bring games, Heron House has plenty of games and puzzles - and even books - for lots of family fun. I meant to look at the mattresses because everyone in the family got the best sleep they had in ages! Super comfy! Highly recommend staying here. " —Bryce V. from Middale
Review Source: Oregon Beach Vacations
HERON HOUSE
"We really enjoyed our stay here. The views are great and beds are comfortable. The location is in a quiet neighborhood with access to the beach right out the door. There were little extras like hair dryer and coffee for our use. We brought our own paddle board, kayak, s'more sticks and crab pot but discovered they had a kayak, smore sticks and a crab pot in the garage. We packed more than we needed. We were there for the 4th of July, we only had to walk a couple blocks to the beach that had a clear view of the bay fireworks. Incredible sunset that night by the way! We could have walked out from the beach access by the house but the tide was up. I did paddle board, and depending on the tide, it can be tough to get to the water with a heavy board. Looking back, I should have timed it better and gone out when the tide was up! All in all, comfy clean house and I loved the new stove/oven. Looking forward to booking anouther stay here!" —Robyn C. from Portland
Review Source: Oregon Beach Vacations
GREAT STAY ON THE OREGON COAST
"Stayed at the Heron House for a few days over our anniversary week. The house was in great condition with a seemingly new kitchen remodel. We had a little bit of an issue with the bright lights coming from the garage into one of the bedrooms but after calling Oregon Beach Vacations we were able to get it figured out and shut off for the duration of our stay. Great location and Great company to deal with. Hope to be back!" —Kyle P. from Meridan
Review Source: Oregon Beach Vacations
A GREAT FAMILY GETAWAY!!
"Our family thoroughly enjoyed our stay including grandparents, parents and grandchildren. The view and access to the Bay is the BEST, and there's quick or decent access to other towns and cities if you like to take in the Oregon Aquarium in Newport and visit Portland Zoo. Wish we could have stayed for another week to enjoy everything the Heron House had to offer!! Lovely vacation place!" —Eileen R. from Boise
Review Source: Oregon Beach Vacations
BEAUTIFUL HOME ON THE BAY
"We had a wonderful time at Heron House on the Bay. The inside and outside of the home was beautiful. We enjoyed sitting out front at the coffee bar in the morning and the front patio in the afternoon. The bird watching is amazing as there is a variety of birds to watch. The tide comes in and out 4 times a day and makes for spectacular views and walks when the tide is out. The ocean is not far away and you can walk or drive there. We were totally amazed at the amount of seals who live across the bay. The house was well stocked and had all of the comforts of home. Very comfortable beds, fireplace and great views. Very central to activities in Lincoln City. We were very happy there and would recommend this home to anyone to stay as beautifully maintained and lots of areas to sit in rain or shine. " —Arlene U. from Burnaby
Review Source: Oregon Beach Vacations
ANNUAL GIRLS WEEKEND
"Overall we loved the house, locations and our weekend get away! There are a few things I wanted to bring to your attention:1. We couldn't get the fireplace to work, even after getting the pilot light lit, the fire wouldnt come on, and the remote didn't seem to do anything.2. There was oil spilled all over the garage floor3. The batteries in the TV remote are drying4. Twin bed is very noisy when someone is sleeping in it, every time they move it squeaks very loudly.5. The front right burner on the stove is finicky and seems to leak gas if the knob isn't in just the right spot.None of these things would keep us from staying here again or recommending the house to others. We just wanted you to be aware. The house was wonderful and we enjoyed seeing all the birds on the bay and relaxing on the big deck. Thank you!" —Stephanie M. from Beaverton
Review Source: Oregon Beach Vacations
HERON HOUSE
"What a great place to stay. The tide changes on the bay were awesome to watch! The house was well furnished, and the views couldn't be beat! The rental company did fail to notify us that the dishwasher did not work. Other than that, the rental process was very easy." —Guest from Culver
Review Source: Oregon Beach Vacations
WOULD STAY HERE AGAIN - LOVE THE HERON HOUSE!
"We have a fabulous time at this house, and we would definitely stay here again. The furniture and beds were very comfortable, and the back porch provided a great view. The house did show it's age with the carpet in the bedrooms but overall it was in good shape. There was an issue with the faucet in the bathroom downstairs (a pretty decent leak), and the rental company was very responsive and had someone at the house within the hour with fresh towels since the others got wet. Not only would I stay at this house again, but I would work with Oregon Beach Vacation company - excellent service. " —Guest from Salem
Review Source: Oregon Beach Vacations
BEACH WEEKEND STAY
"The Heron house is in a nice location and a quiet neighborhood. Only about five mins from the outlets or ten to Safeway. The home fit six people, which was three couples very nicely. Decent furniture and beds. The home could use some updating, and the floors were sticky. The one drawback was that the dishwasher quit working our first night there. We had to hand wash all our dishes which was a bummer and ended up going and buying paper products to eat with. They were very nice when I called however. Also I would like to suggest better paper towels and toilet paper. Both were very cheap and we ran out fast with six of us. We have stayed in many rental properties and with the prices paid these days we just expect a little bit better items like that, nothing perfect just better quality. We stayed in a hotel for two nights prior to getting to town and they had better paper products. Again the home is situated nicely and we took a lot of walks to the beach. The upstairs bathroom is beautiful! The nice girl that took our reservation was very helpful and kind throughout our process. Her name was Hanna. Thank you!" —Diana S.
Review Source: Oregon Beach Vacations
HERON HOUSE
"ME AND FAMILY REALLY ENJOYED, BUIETYFUL VIEW. ENJOYED WALKS LOOKING FOR CRABS,BBQ PIT WAS REALLY NICE AT NIGHT. WELL KEPT UP PROPERTY!!!" —Sandra C. from Portland
Review Source: Oregon Beach Vacations
WE'LL BE STAYING HERE AGAIN
"great. only thing missing was a can opener"
—Erin from Portland
Review Source: Oregon Beach Vacations
A RELAXING RETREAT
"Heron House is a beautiful home that has an amazing view of Siletz Bay. This was our second stay and we were treated to a storm, complete with gale force wind! In spite of that we were warm an cozy. We like that the house is close to everything, but in a quiet setting. We hope to come back again." —Jan K. from Eugene
Review Source: Oregon Beach Vacations
A PERFECT HOUSE ON THE BAY
"Wow! My siblings and four small children (ages 0-6) stayed for a few nights in November and had a wonderful visit. The house was perfect for playing games by the fire, watching birds, cooking delicious meals, and taking walks. I would certainly come back. " —Anne I. from Salem
Review Source: Oregon Beach Vacations
"We had such a great family vacation! The view was amazing! Perfect for our dog! The house couldn't have been better! Super cozy! Will definitely be back! "

—Kayli F from Vancouver
Review Source: Oregon Beach Vacations
"This was a first sibling get-together to celebrate all of our birthdays at one time. The house was perfect and my brother slept downstairs and the four sisters (including me) slept upstairs and it was almost like a slumber party. We talked too late into the night. We cooked, played cards, walked the beach, and had a great time catching up on our lives and our children. "
— Diane A.
Review Source: Oregon Beach Vacations
"great house and great value. happier with this than a home i rented for three times as much. many appliances and they all worked well. krup coffee maker and conventional, waffle iron, etc. view is as pictured."
—John K.
Review Source: Oregon Beach Vacations
"What a Wonderful Time. Heron House is very cozy and the view is Spectacular. We saw a Golden Eagle, a Family of Vultures munching on a Halibut, a Heron out fishing for his breakfast and all kinds of other birds. Loved it!" —Guest from Beverton
Review Source: Oregon Beach Vacations
"This rental home was wonderful! The views were spectacular, even better then we imagined they might be from the great photos online. The home was just as described. Great spaces to gather for eating, playing games and resting while enjoying the view. Bedrooms, living room and kitchen were all well appointed. Having laundry and two flat screen TV's made it feel more like home then a rental space. The staff at Oregon Beach Vacations were a pleasure to work with as well. Thank you for a great family holiday! We'll be back next year!"

—Guest from Longview
Review Source: Oregon Beach Vacations
"We spent a relsxing stay at this beautiful house with a splendid view. The location is perfect, calm neighborhood and just a few minutes car ride to beautiful beaches and a selection of restaurants. We would definitely recommend this house."

—Guest from Sammamish
Review Source: Oregon Beach Vacations
"The house was perfect and we had a wonderful time there. We played games, ate meals, had fires and relaxed. The view is spectacular and we all enjoyed watching the birds."

—TAMMI F from SNOHOMISH
Review Source: Oregon Beach Vacations
"Rain and Sun - Thunder and Lightning - Great view of the water - Turkey Vultures and Eagles - one night under the stars we enjoyed the firepit with sparklers and smores - We had a great time"

—Beth D.
Review Source: Oregon Beach Vacations
"The place is roomy, pet friendly, and has a terrific view. It is close to the crowded city without being right in it. "
—JESSICA J. from Lebanon
Review Source: Oregon Beach Vacations
Listed since 2011
Listing views: 23,667 | Month views: 82 | Year views: 781
Listing # 1726
View all Lincoln City vacation rentals
Heron House - Hot Tub, Pet Friendly
$240 - 699 /Night

Bay Front
3BR | 2BA | Sleeps 10
Pet-friendly
Rental Address: 901 SW 68th Street, Lincoln City OR 97367
Availability & Reservations
Oregon Beach Vacations
800.723.2383
503.528.7480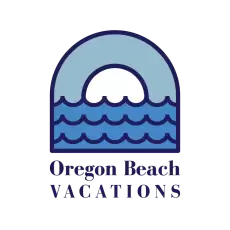 Email Owner/Manager
Calendar
Book Direct