Townhouse
Sleeps: 6
2 Bedrooms
1 King Bed
1 Queen Bed
1 Hide-A-Bed
Linens included
2.5 Baths
Shower
Tub
Jacuzzi Tub
Kitchen
Stove
Refrigerator
Dishwasher
Microwave
Washer/Dryer
TV
Cable
DVD
Gas BBQ, Wifi
Gas Fireplace
Internet
Once Upon a Tide is a PARTIAL OCEAN VIEW townhouse in Rockaway Beach. This two level, home-away-from-home, offers a partial ocean view from the front and gorgeous coastal mountain views from the back. Once Upon a Tide comfortably sleeps 6 people and is dog friendly.

The top level features the principal balcony. The balcony is a perfect spot for relaxing with a glass of Oregon wine or a local microbrew. This level also has the main living space with a bright decor, a 55" flat screen TV, DVD player, cable TV, and free WiFi. Furnishings include a comfortable sectional sofa that has a hide away queen bed. (A mattress topper is available to make the hide away bed even more comfortable).

The top level also features the kitchen with granite counters, stainless steel appliances and everything you need to make simple vacation foods or fabulous gourmet meals. The dining room table has room for up to six guests, and a breakfast nook offers sunrise views of the coastal mountains. A half bath is found on the top level.

The lovely bedrooms are both on the lower level. The master bedroom features a private balcony with the same beach views as the upper level. The master bedroom also features a plush, king-size bed and private bathroom with jetted tub. You will hear the continuous and soothing rhythms of the waves crashing on the beach from the master bedroom. The second bedroom features a plush queen bed and full bathroom with tub and shower. (Please note that with safety preparedness in mind, the second bedroom closet contains a fire escape ladder, while flashlights and an emergency radio are found on the top level in the blue hutch). First aid materials are found in the hallway closet, as well as additional linens. The lower level has a washer and dryer to provide all the conveniences of home.

The garage level doubles as a semi-finished recreation area. You will find a full size ping-pong table ready for you, as well as a TV with DVD player and couch. Family friendly movies, board games, and beach supplies will also be found here. This is a great space for kids, or for adults who are still kids at heart!

Once Upon a Time is centrally located in Rockaway Beach. There is so much to do, just 2 hours from Portland.
Parking is available for up to two vehicles at this home. Please note that boats, trailers, and RVs are unfortunately not permitted.

Sleeping Accommodations -
Top Floor:
Living room: Sleeper Sofa
Bottom Level:
Bedroom 1: King bed
Bedroom 2: Queen bed

Beach access: behind complex

Please note that there is construction being done on the street in front of the unit facing the ocean from now until further notice. Please inquire.

*Rates are subject to change and may vary:
View Availability, Rates & Secure Booking
• Click on the calendar link
• Select arrival/departure dates for current rates and booking details
Discover your perfect Oregon Coast getaway at Beachcombers NW and skip third-party service fees!
Additional Amenities:
Ping-Pong table, Family friendly movies, board games, and beach supplies.
Rates
$127 - 425 /Night
Deposits & Policies
Payment Options:
~Visa/Mastercard
~American Express
~Discover
~Other Credit Card

Pet Policy:
Pet-friendly
Smoking Policy:
No Smoking
Things to See & Do
Local Attractions:
Over 7 miles of soft sand beach, nearby shopping, restaurants, fishing & crabbing.
Reviews
RELAXING BEACH WEEKEND
"The home is in a great location. Close to the beach and shops and restaurants. No need to eat out though- kitchen was well appointed and made cooking easy. Simple, comfortable furnishings and one of the most comfortable beds I have ever slept in! Perfect relaxing stay!" —Melissa from Portland
Review Source: Oregon Beach Vacations
2 DAY STAY IN THE SUN
"A great location in a beautiful unit. Wonderful access to a incredible beach." —Guest from Ann Arbor
Review Source: Oregon Beach Vacations
A LITTLE PIECE OF PARADISE
"The place is gorgeous, well laid out for a family fun weekend. Beds are really comfy and the view!!! It's just gorgeous out every window. The beach is so close, put on yourflip flops and you are in the beach." —Tannica P. from Creswell
Review Source: Oregon Beach Vacations
THANKS FOR HELPING WITH MOTHERS DAY
"I rented this unit for a mothers day gift. She was very happy with the whole experience. Thank you for making a smooth experience for both of us. " —Ian from Portland
Review Source: Oregon Beach Vacations
WONDERFUL WEEKEND AT THE COAST
"Such a wonderful weekend with the entire family including 2 toddlers. Condo was clean, nice and conveniently right on the beach! Roasting s'mores on the beach, walking to the shops, and all the delicious food. Will definitely be coming back. " —Guest from Sherwood
Review Source: Oregon Beach Vacations
GREAT STAY.
"Great stay - only word of caution: there is two flights of stairs every time you enter the condo since it is a reverse floor plan and you enter at garage, up a flight and a half to bedrooms and then another flight and a half to main living and kitchen. That's a lot of stairs." —Guest from Vashon
Review Source: Oregon Beach Vacations
GREAT LOCATION BUT NEED ATTENTION
"It took us 40 minutes to get into the unit because the lock was rusted. We cleaned the mechanism and then had to connect the wires to the cable system to operate the TV. The carpet in the main bedroom was urine stained from animals. This unit needs owner attention. I didn't find a hair dryer if there was one and that is usually provided. We paid top dollar for the 4 days we were there and I expected more. The bar-b-que was very dirty. Location was good." —Guest from Coeur dAlene
Review Source: Oregon Beach Vacations
GREAT STAY! CAN'T WAIT TO COME BACK
"The house is super close to the beach in the very quiet town of Rockaway Beach. It's just a few minutes drive from Manzanita, so is a great option. The house itself is very comfortable, and would be great for a family (as long as you have kids who can navigate stairs. There are quite a few very steep staircases in the house). It was exceptionally clean, and right next to the beach. The only thing we weren't quite expecting was the house is technically not directly on the beach—there's kind of a 70's looking condo building that blocks the view from the first 2 stories of the building, but you've got a clear view of the ocean from the top level. And if you really want to see the beach, just walk 1 minute. " —Guest from Portland
Review Source: Oregon Beach Vacations
RELAXING AT THE BEACH
" Very clean and cozy. Room was bigger than I expected. Bonus partyGame room in the garage with ping pong etc " —Guest from Any City
Review Source: Oregon Beach Vacations
AMAZING PLACE!
"The house has a great view and soooo close to the beach for walking. The house was clean and perfect for our group of 4 with 2 kids as well. " —Amy R. from Yakima
Review Source: Oregon Beach Vacations
ABSOLUTELY AWESOME
"A beautiful condo that was completely clean and totally accommodating. Just steps to beach and view from the condo excellent. Easy to watch beautiful sunsets. Very quiet area. " —Susan F. from Oshkosh
Review Source: Oregon Beach Vacations
GOOD STAY

"Great Location , house was very clean and comfortable - we would definitely stay again should we return to Rockaway Beach. The only thing I would add to make the house a little more user friendly would be some extra kitchen supplies. We often rent a house because we like to cook some of our meals and having things like foil, plastic wrap or a few ziplock bags for storing food in the fridge is helpful. "
—Lori M from Portland, OR
Review Source: Oregon Beach Vacations
Listed since 2008
Listing views: 29,539 | Month views: 84 | Year views: 209
Listing # 893
View all Rockaway Beach vacation rentals
Once Upon A Tide
$127 - 425 /Night

Ocean View
2BR | 2.5BA | Sleeps 6
Pet-friendly
Rental Address: 260 N. Pacific Ave, Rockaway Beach OR 97136
Availability & Reservations
Oregon Beach Vacations
503.528.7480
800.723.2383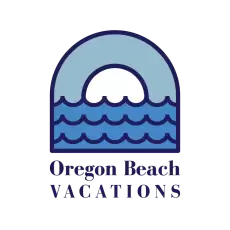 Calendar
Book Direct