On a quiet lane...A Home On The Harbor
Just nine easy steps to the beach.
Dine out on the large deck.
A complete cook's kitchen
Fireside chair and woodstove.
Follow the path to the beach.
Play and explore on Holmes Harbor
Downstairs space is great for games.
Downstairs dreamy bed with water and garden views
Relax and dine on the large outdoor deck
Unwind with a paddle on the harbor
Virtual Tour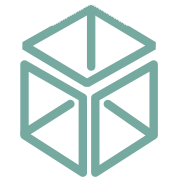 House
Sleeps: 8
3 Bedrooms
2 Queen Beds
4 Twin Beds
Linens included
Housekeeping: Available
2 Baths
Shower
Tub
Stove
Refrigerator
Dishwasher
Microwave
Washer/Dryer
Campfire, just steps to the beach, lawn games
Wood Stove
Internet
Barbeque
Unfenced Yard
Seasonal Specials:

This South Whidbey Island beach house in Washington State (near Seattle) features amazing water views, super easy private beach access with a tidal beach, a large yard, and a quiet beachfront neighborhood setting. This is a fantastic beach house for families, sabbaticals, or couples. All are welcome at A Home On The Harbor.

A Home On The Harbor is kept simple and uncluttered, with many thoughtful comforts. Featuring all new beds, soft luxury linens, black out blinds in the bedrooms, and a complete cook's kitchen for your holiday use. Grill out on the deck with the Weber gas grill as you watch for seals, enjoy s'mores around the campfire outside, or snuggle up with a good book around the wood-burning stove inside.

Enjoy strolls on the beach, birdwatching and campfires all within a few minutes drive to an excellent grocery store, drugstore, antique shops, and fine and casual dining. Take advantage of our central location to Langley, Greenbank and Coupeville. A Home On The Harbor's location really is the best of both worlds - come and unwind with an easy island getaway.

We are available via text, email and phone for all your questions and are happy to help you with any questions you have about the area or the home.

Well-behaved pets are welcome on approval, $75 fee per pet. Limit 2.

*Maximum Adult Guest Capacity: 4 adults max + 4 children*

Learn more about our home, Whidbey Island and how to book directly with the owners at our website: www.ahomeontheharbor.com

Save money by booking direct. We never charge a booking fee!
Additional Features:
Whidbey Island has brought our family years of enjoyment and peaceful getaways from the hustle and bustle of everyday life. We have furnished A Home On The Harbor with comfort and simplicity in mind so that you can enjoy the beauty of Holmes Harbor with your loved ones, too. You have found the perfect beach house for you and your loved ones so you can relax and restore. Leave your worries on the mainland; you're on island time now.
Additional Amenities:
Find our more about our home at our website. If you have any questions about our home or Whidbey Island, just send me an email and I'll get back to you.
Rates
$249 - 525 /Night
$10% off 7 night stay/Week
Seasonal Rates
$249-$525/night depending on season, multiple night discounts
Deposits & Policies
Special Discounts:
Restore on Holmes Harbor for longer. 10% off a 7 night stay.
Rental Deposit:
$600 refundable damage deposit
Cleaning Fee:
$249
Cancellation Policy:
Standard Policy: 100% refund with 30 days, 50% with 14 days notice of cancellation. Cancellation fee: $75. Travel insurance recommended.
Payment Options:
~Personal Check
~Visa/Mastercard
~Discover
~Other Credit Card

Check In Time:
4:00PM
Check Out Time:
10:00AM
Pet Policy:
Pet-friendly
Pet Deposit:
$75 Fee per pet
Other Policies:
All are welcome at A Home On The Harbor. Save money by booking direct. We never charge a booking fee!
Smoking Policy:
No Smoking
Minimum Stay:
2 or more night minimum stays
Things to See & Do
Local Attractions:
Whidbey Island boasts charming island towns, popular parks, farms, festivals and water sports of all kinds. You can enjoy wineries, breweries, distilleries, art galleries, pie shops, farmer's markets, and more. You can also keep the car parked and walk to local shops and dining located near A Home On The Harbor. Families love to stay at our beach house and the renovated Freeland Park playground, only a short walk away down the beach.
Reviews
This is a beautiful home in a wonderful location. Mishele was welcoming and helpful from the start, and the local tips helped us find activities and restaurants that were fun for all. My elderly parents appreciated easy access to everything on the main floor, and all of us appreciated the comfort and coziness of the main room and enjoyed lingering over meals at the table with a great view of the harbor. —Christine
I can think of no way this stay could have been improved. The property is exactly as represented: immaculate, well organized, functional, comfortable, nicely decorated, and of course, beautiful views. Mishele, so warm and welcoming, made check-in a breeze, and was quick to answer any questions. Everything needed for a stay is in this home, and I mean everything. A lovely experience. I look forward to time on the harbor again. —By Gerry
A home on the harbor is a delightful place to relax. The kitchen is unbelievable, I honestly think you could cook a Thanksgiving dinner there, it is so well appointed! The great room is a wonderful place to chill out, play games and have a meal. Having a campfire at night with Smore's is such a treat. After That, relax into the beds with gorgeous linens and have a dreamy sleep at the shore. —by Terry
Very easy and quick access to the rocky beach - my kids spent hours throwing rocks into the ocean, collecting shells and splashing around. Very short walk to the playground and park. We rented kayaks that were delivered to the house. Nice harbor to paddle around with the kids. The kitchen was well-stocked with a deck where we enjoyed family meals watching a gorgeous sunset. Mishele was an impeccable host, leaving wine, sparkling water and a very helpful list describing local attractions. —Kim
A Perfect Location on Whidbey

We had a great stay! The house is in a perfect location on Whidbey - walking distance to Freeland (via road or beach!) and an easy drive to Langley or other island attractions. The view of the harbor from the living room and deck is absolutely amazing, and the beach is steps away. The layout of the house is ideal for families or groups with a nice separation of bedrooms and bathrooms. In addition, there is a great selection of reading material and quite a few board games to choose from. The kitchen is extremely well-organized and well-stocked, and the entire house is spotless! Plus the host, Mishele, is incredibly kind and responsive and really goes out of her way to be accommodating and gracious. We had a couple of specific requests as we were traveling with a toddler, and she was great about meeting our needs. I would give her 6/5 stars for her hosting skills, if that was an option :) —By Diane
Review Source: A Home On The Harbor
We Loved Our Stay on Whidbey

The home was spotless - and the welcome book very complete with all the info we needed. The house was very handy to groceries & the view is lovely. Everything worked great including internet. Living room very comfy. Dining room table such a great gathering spot.

The island people are SO friendly & nice!

We loved our stay on Whidbey. —By Annette
Review Source: A Home On The Harbor
Wonderful home for our family get-together!

Clean home, comfortable beds, prompt communication, helpful suggestions on where to eat and visit on the island. Nice access to beach, big deck with view. Well stocked kitchen with dishes, pots/pans, knives, spices. I happily recommend! —By Jean
Review Source: A Home On The Harbor
Hope To Return Again Someday!
Mishele is an amazing host. She was so quick to respond to any question or concern. The house was very clean and had everything available to us. We loved the fun decor and nice view and hope to return again someday! —By Paula
Review Source: A Home On The Harbor
A Really Restful Retreat
Michele was super communicative, extremely welcoming and friendly, and her home was beautiful and a really restful retreat for the five of us. Her home was really baby friendly also and great for my toddler. I would absolutely stay again! —By Casey
Review Source: A Home On The Harbor
Amazing Property and Experience
Five of us stayed on the property for a three day weekend. Everything about the place was amazing. It is a very comfortable and peaceful home and location. Mishele was very helpful in providing details on the island; sightseeing, dining, recommended shops, etc. We thoroughly enjoyed ourselves and plan to return in the future. —By Geri
Review Source: A Home On The Harbor
Great location, short walk to beach and park, and able to walk into town. Beautiful to see the water every morning and so cozy making a fire every night. Place was clean and comfortable. And the hosts are so welcoming and responsive —By Elena
Review Source: A Home On The Harbor
What a Wonderful Getaway
What a wonderful getaway. My family, including a few adult children, enjoyed Thanksgiving weekend in Widbey Island. Mishele's home is comfortable, with such a well stocked kitchen we were able to stay at the house and enjoy games and conversation. The house was minutes from a very nice grocery store. Mishele answered any questions quickly and thoroughly. Her recommendations for restaurants were spot on, we loved the Saltwater Oyster House for an afternoon snack and Braeburn's for breakfast. I highly recommend A Home on the Harbor for a family gathering. —By Judith
Review Source: A Home On The Harbor
It was a nice clean quaint home.
Overall is was a nice beach house that was minutes from the water and great for kids and our dog. Customer service was excellent. —By Elliot
Review Source: A Home On The Harbor
Great place to relax, comb the beach and enjoy local sites! The home was very, very comfortable, tastefully decorated and well supplied. A little pricey but, in our case, It was worth it for a holiday vacation! —By Barbara
Review Source: A Home On The Harbor
Listed since 2019
Listing views: 22,566 | Month views: 3 | Year views: 2,461
Listing # 2560
View all Whidbey Island vacation rentals
A Home On The Harbor - Beach, Water Views, Quiet
$249 - 525 /Night
$10% off 7 night stay/Week

Waterfront
3BR | 2BA | Sleeps 8
Pet-friendly
Rental Address: 1635 Hazen Shores Ct., Freeland WA 98249