Cottage
Sleeps: 2
1 Bedroom
1 Queen Bed
Linens included
1 Bath
Shower
Kitchen
Stove
Refrigerator
Microwave
TV
Cable
Stereo
Wifi
Gas Fireplace
Internet
Fenced Yard
Breeze Cottage is perfect for two! With just one queen bed and one full bath with shower, this adorable little cottage is perfect and affordable for your honeymoon, anniversary or an extended weekend to get away from real life for a few days.

This home is not pet friendly so please leave your pets at home, or make other arrangements for them.

Located in Lincoln Beach, this cozy cottage is just south of Gleneden Beach and at the very north end of Depoe Bay. This home offers a Roku TV, fast Wi-Fi, board games, and a beautiful view to admire with your sweetheart while you two relax and watch the sunset.

If you're looking for things to do, the Salishan Spa in Gleneden Beach is the perfect opportunity for your loved one to relax and unwind while staying on the Oregon coast. Beach access is a short walk at the end of Breeze Street so be sure and take a nice walk on the beach during your visit. Book today with Oregon Beach Vacations! Your loved one will thank you!

Maximum Occupancy for this property, including adults, children and infants is 2.
Occupancy limits cannot be exceeded at any time, including visitors.

Sleeping Accommodations - Up to 2 guests
Main Level-
Bedroom 1- Queen bed

Please note: The bed at Breeze Cottage is higher off the ground than one may be used to and cannot be accessed from the sides, just the end of the bed.

Beach access: Short walk at the end of Breeze Street. For easier beach access, guests can drive to Fishing Rock or Fogerty State park.

Parking: This home offers street parking for one vehicle. Please note that boats, trailers, and RVs are unfortunately not permitted.

Rates are subject to change and may vary:
View Availability & Instant Quote. Easy Secure Booking
• Click on the calendar link
• Select arrival and departure dates for current rates and booking details
(Discover your perfect Oregon beach getaway at Beachcombers NW and skip third-party service fees!)
Additional Features:
Streaming Services Available, Stereo, Board Games, Outdoor Furniture, Parking: 1 Car Max.
Rates
$69 - 199 /Night
Deposits & Policies
Payment Options:
~Visa/Mastercard
~American Express
~Discover

Pet Policy:
No Pets Allowed
Other Policies:
This home offers street parking for one vehicle. Please note that boats, trailers, and RVs are unfortunately not permitted. This home is not pet friendly so please leave your pets at home, or make other arrangements for them.
Smoking Policy:
No Smoking
Things to See & Do
Local Attractions:
Nearby Depoe Bay Souvenir Shops & Restaurants, View Spouting Horns along the Sea Wall, Whale Watching Center, Deep Sea Fishing & Whale Watching Tours. State Parks & Scenic Viewing Areas; Boiler Bay, Devils Punchbowl, Fogarty Creek, Otter Crest, Beverly Beach.
Reviews
Great Funky Little Cabin!
"Cool little cabin close to the beach with the obvious view. Had pretty much everything we needed for a great weekend at the coast. The only complaint is no BBQ, a small gas grill would of been nice, but oh well. Very nice sitting in the rockers with the patio doors open and listening to the ocean! FYI, the bedroom is just that,LOL. Pretty much wall to wall mattress, but hey, we weren't buying the place. We would rent again. Very clean. Looks ancient from the outside, but fairly updated inside. Great for a weekend get away! Next time I will bring my camp BBQ" —John B. from Redmond
Review Source: Oregon Beach Vacations
"Breeze Cottage. Sept 29- Oct. 1 ~ The house was tiny, but comfortable with a nice view of the ocean. No beach access, but that was OK. The bed was an adventure to get in and out of especially in the middle of the night, but once in. the mattress was very comfortable and we both slept well. There was a fly infestation that was kind of annoying, but that was partly because it is early fall. We had a problem turning on the heat when we arrived, but received help very promptly." —Joella B. from The Dalles
Review Source: Oregon Beach Vacations
"Breeze Cottage ~ over all it was a good experience" —Eric V K. from Washougal
Review Source: Oregon Beach Vacations
"Lovely Cottage in a Quiet Neighborhood ~ Small cottage in a beachside neighborhood. Although there is no direct beach access there is access within walking distance. The beaches are lovely and this cottage is central to Lincoln City and Depoe Bay. "
—Guest from Cranbrook
Review Source: Oregon Beach Vacations
"Small but very cozy and clean. The view from the deck was spectacular! The bed was very comfortable. It was easy to book the stay and they did an excellent job of providing details about entering the house, house keeping details etc." —Guest from Meridian
Review Source: Oregon Beach Vacations
"This was a very small rental and could not accomodate more than 2 people. It was very clean, and the location was okay, no direct beach access. Was a little difficult to find, not being directly on the street, but behind a house. Very little parking area, could not park in the driveway. Good for a 1 or 2 day stay." —Gari-Annette from Kennewick
Review Source: Oregon Beach Vacations
"Perfect little get away for 2 people. The ocean view is lovely. The location is easy to get to and surrounded by lots of things to do. Clean and well stocked with everything you need to be very comfortable. We loved it!" —Guest from Hood River
Review Source: Oregon Beach Vacations
"Could use a loveseat couch, would be nice to be nuce to be able to park next to the cabin and pillows were as flat as laying on a t-shirt. Please upgrade the pillows and maybe have 4 of them.
Other than those small quircks, the place was really nice and cozy." —Dan H from Bend
Review Source: Oregon Beach Vacations
Listed since 2004
Listing views: 49,184 | Month views: 67 | Year views: 555
Listing # 175
View all Depoe Bay, Gleneden Beach, Lincoln Beach & Otter Rock vacation rentals
Breeze Cottage - Cozy for Two
$69 - 199 /Night

Ocean View
1BR | 1BA | Sleeps 2
No Pets Allowed
Rental Address: 162 Breeze Street, Lincoln Beach OR 97341
Availability & Reservations
Oregon Beach Vacations
800.723.2383
503.528.7480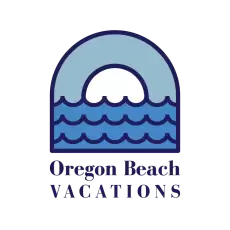 Email Owner/Manager
Calendar
Book Direct