Cottage
Sleeps: 2
1 Bedroom
1 Queen Bed
Linens included
1 Bath
Shower
Kitchen
Stove
Refrigerator
Microwave
TV
Cable
DVD
Wifi, DVD Movies
Internet
Sometimes a house just feels right, and this one most certainly does. Oceanfront with sweeping views up and down the coast, not to mention a lighthouse view!

Driftwood Cottage located oceanfront in Seal Rock is the perfect retreat from the hectic schedules of day to day life. With super comfortable decor, to a huge deck to enjoy the surf, Driftwood Cottage is an easy choice.

On the day we signed this home, we could see whales cresting while sitting on the deck. On a cloudy night, you will see the light shine from the Yaquina Bay Lighthouse. Driftwood Cottage Oceanfront in Seal Rock is also Pet Friendly!

Sleeping Accommodations -

Main Level-
Bedroom 1- Queen bed

(Rates are subject to change and may vary)

View Availability & Instant Quote. Easy Secure Booking
• Click on the calendar link
• Select arrival and departure dates to calculate cost and booking details

*Discover your perfect Oregon Coast getaway at Beachcombers NW and skip third-party service fees!
Additional Features:
Outdoor Furniture, Point Central Lock, Binoculars
Additional Amenities:
(no dishwasher, washer/dryer)
Rates
$179 - 399 /Night
Deposits & Policies
Payment Options:
~Visa/Mastercard
~American Express
~Discover

Pet Policy:
Pet-friendly
Things to See & Do
Local Attractions:
Seal Rock is a treasure for outdoor enthusiasts, with two state parks. Seal Rock State Park at the south end of town has great tide pools. North of the community of Seal Rock is Ona Beach State Park, a favorite location for boating, fishing and agate hunting.
Reviews
March 19 - March 23, 2019
Cozy cottage? Understatement! No other words describe the serenity! The view? Captivating! Celebrated our 25th wedding anniversary. Wish we could have stayed longer; would have, but booked. Stunning sunsets every evening. Cooked every night; kitchen was perfect. Viewed at least a dozen whale spouts every day. One day, witnessed whales breaching (at a distance, not super close, but sun was perfect to see their silhouette); was spectacular. We'll be back! Thank you for sharing your stunning cottage! —Marilyn & Terry from Idaho
Review Source: Beachcombers NW
Reply:
Thank you Marilyn & Terry! Happy 25th Anniversary!
"Driftwood Cottage Beach Rental Seal Rock, Oregon ~ We were looking for an oceanfront place to stay so we could enjoy the views and hear the ocean. Relax with a glass of wine and make dinner in a full kitchen. This place had it all. It was cozy yet roomy for the two of us. Even accommodated our dog. The home was private sitting right on the water and close to local attractions a short drive away. This was the perfect setting and beach rental we were looking for. Would stay again and highly recommend to those wanting a getaway for two!!!" —Charlotte B. from Graham
Review Source: Oregon Beach Vacations
"Simply Amazing ~ The weather was perfect, the cottage was simply amazing, everything we forgot to bring was furnished for us. This little cottage was exactly what my wife and I needed. Thank you, Thank You, Thank you!" —Edwin P. from Elk
Review Source: Oregon Beach Vacations
"Fall Getaway ~ This was a perfect location for the 2 of us to celebrate both a birthday and retirement. We were expecting it to feel tiny but the vaulted ceilings gave a larger "Great Room"effect.We enjoyed days nice enough to watch whales on the deck and even had a bald eagle fly overhead! Everything was enjoyable about our stay." —Cindy K. from Portland
Review Source: Oregon Beach Vacations
"This is a sweet little home for two. It's on a small private road with lovely grounds. The house is clean which is very important to me. The view couldn't be better. The only beach access we could find was south on 101 a very short distance. We drove there since I don't like waking on HWY 101. The only recommendation I might make to the owner would be to have a little more information in the house on beach access and how to work the remotes." —Guest from Portland
Review Source: Oregon Beach Vacations
"Great secluded little place. Awesome view too. We'll definitely be back! —Todd from Wilsonville
Review Source: Oregon Beach Vacations
"Well if your planning on more than a couple of days you need to know there is no place to hang clothes. No dishwasher, only 4 towels,no washer dryer,no bbq. The view is gorgeous. " —Kenneth from Spokane
Review Source: Oregon Beach Vacations
"We enjoyed our stay in the cottage. It had a fantastic view of the ocean and we enjoyed the walk to Seal Rock twice a day when the tide was out." —Barbara from Forest Grove
Review Source: Oregon Beach Vacations
"This rental house is not only charming, but it is so relaxing.......I can not wait to stay again. " —Guest from Vancouver
Review Source: Oregon Beach Vacations
"Best time of our lives! It's all about the view! Driftwood Cottage has exceptional views. The cottage is beautiful and the owners left us loads of blankets. You have to walk one block to get beach access or drive one block. We plan to return. " —Wendy B from Portland
Review Source: Oregon Beach Vacations
"First time staying in a house on the coast instead of motels. This home was just the right size for 2 people. Great views from the patio. This was a vacation from cooking also. We did not use kitchen facilities at all but from what we noticed everything was there to prepare meals. Loved the step in shower. Stairs were a little difficult for my wife but we worked together. Wonderful place to stay. Will definitely be back !!!!!" —Dick P from Meridian
Review Source: Oregon Beach Vacations
"Setting of the cottage on a hill overlooking the ocean was breathtaking. We appreciated the privacy and solitude of the cottage located near the end of a long dirt road. Cottage was immaculate and equipped with appropriate kitchenware that we needed to prepare quick
or even an elegant meal." —Guest from Gretna
Review Source: Oregon Beach Vacations
"This place is great. Easy access to the beach. Has great views. We loved that we could bring our two dogs. " —Guest from Joseph
Review Source: Oregon Beach Vacations
"Absolutely wonderful place to stay" —Lori N from Hermiston
Review Source: Oregon Beach Vacations
Listed since 2016
Listing views: 23,881 | Month views: 85 | Year views: 819
Listing # 2122
View all Waldport & Seal Rock vacation rentals
Driftwood Cottage - Oceanfront, Pet Friendly
$179 - 399 /Night

Oceanfront
1BR | 1BA | Sleeps 2
Pet-friendly
Rental Address: 11944 NW Short, Seal Rock OR
Availability & Reservations
Oregon Beach Vacations
503.528.7480
800.723.2383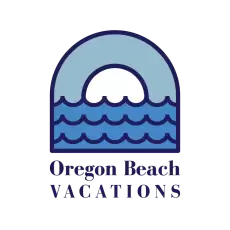 Email Owner/Manager
Calendar
Book Direct