Townhouse
Sleeps: 6
3 Bedrooms
2 King Beds
1 Queen Bed
Linens included
3 Baths
Shower
Tub
Kitchen
Stove
Refrigerator
Dishwasher
Microwave
Washer/Dryer
TV
Wifi
Internet
Come enjoy this light, bright and airy newly built home with a tranquil view of the Necanicum River in the backyard. Ample seating in the living room with a large leather sofa and HDTV to relax after a day at the beach and shopping.

Kitchen is fully stocked to cook a meal for family and friends or grab a quick snack for a picnic. Clean lines and modern décor hand picked to create a perfect home away from home for your vacation, comfortably sleeping up to 6 guests.

The location is conveniently located two blocks from the ocean beach. There is a day use parking lot at 12th and The Prom.

This home is not pet friendly so please leave your pets at home, or make other arrangements for them.

Bedroom 1: King size bed and HDTV
Bedroom 2: King size bed
Bedroom 3: Queen size bed

Bathroom 1: Tub and shower combo
Bathroom 2: Shower

Please note parking is available for up to 2 vehicles - 1 parking in garage and 1 parking in the driveway. No Street Parking Available. Boats, trailers, and RVs are unfortunately not permitted.

*Rates are subject to change and may vary:
View Availability, Rates & Secure Booking
• Click on the calendar link.
• Select arrival/departure dates for current rates and booking details.
*Discover your perfect Oregon Coast getaway at Beachcombers NW and skip additional third-party travel site service fees!
Rates
$119 - 475 /Night
Deposits & Policies
Payment Options:
~Visa/Mastercard
~American Express
~Discover

Pet Policy:
No Pets Allowed
Smoking Policy:
No Smoking
Things to See & Do
Local Events:
• Hood to Coast: Every August up to 1,000 teams start the 196-mile relay from Mt Hood to the beaches of Seaside.
• First Saturday Art Walk: This event takes place on the first Saturday of every month and features local artists showcasing their work in various galleries and businesses around town.
• Seaside Beach Volleyball Tournament: Held in August, this is one of the largest amateur beach volleyball tournaments in the world. Teams from all over come to compete.
• Seaside Wheels and Waves Car Show: Typically taking place in September, this event showcases a wide array of classic cars and hot rods along with a beach cruise and other automotive-related activities.
• Seaside Beach Run: This event includes a variety of running races on the beach, typically held in July. It's a great way to enjoy the beach and get some exercise.
• Seaside Jazz & Blues Festival: This annual event typically takes place in March and features live performances from local and regional musicians.
• Seaside Muscle and Chrome Car Show: Another car show in Seaside, this event usually happens in June and showcases muscle cars, hot rods, and classic vehicles.
• Sashay Square Dance Festival: This square-dancing event typically takes place in October and attracts square dance enthusiasts from various regions.
• Seaside Aquarium Events: While not annual, the Seaside Aquarium may host special events, educational programs, and feeding demonstrations. It's worth checking their schedule for any upcoming events.
Please note that event dates and details may change, so it's a good idea to check with the official Seaside, Oregon tourism website for the most up-to-date information.
Local Attractions:
• Have Fun on the Beach: Enjoy the sandy shores, play in the waves, build sandcastles, fly kites, or simply take a leisurely walk along the beach.
• Promenade along the Seaside Promenade: Known as the "Prom," this 1.5-mile oceanfront boardwalk offers stunning views of the Pacific Ocean and is perfect for strolling, jogging, or cycling.
• Seaside Aquarium: Discover local marine life, touch sea creatures, and watch feeding demonstrations at this family-friendly attraction.
• Lewis and Clark Salt Works: Learn about the historic Lewis and Clark expedition and their salt-making efforts at the reconstructed salt-making site.
• Broadway Street: Explore the vibrant downtown area, filled with shops, restaurants, art galleries, and unique boutiques.
• Seaside Historical Museum: Dive into Seaside's past through exhibits and artifacts showcasing its history and culture.
• Tillamook Head Traverse Hike: For outdoor enthusiasts, this trail offers stunning views of the coastline and nearby Tillamook Head.
• Kayaking and Paddleboarding: Rent a kayak or paddleboard to explore the serene waters of the Necanicum River.
• Seaside Golf Courses: Seaside 9-hole Golf Course, Nearby Gearhart Golf Links and The Highlands Golf Club.
• Carousel Mall: Take a ride on the historic carousel or browse through various shops for souvenirs and local crafts.
• Fishing & Razor Clamming: If you enjoy fishing, Seaside offers opportunities for freshwater and ocean fishing. You can also go clamming during specific seasons. Typically, October to May. • Necanicum Estuary: Explore the estuary, a natural habitat for a variety of wildlife and birdwatching.
• Funland Entertainment Center: Enjoy arcade games, bumper cars, and other fun activities suitable for the whole family.
• Seaside Inverted Experience: Experience the quirky and fun world of an inverted house, where everything is turned upside down.
• Seaside Farmer's Market: If you're visiting during the summer, check out the local farmer's market for fresh produce, crafts, and food vendors.
• Whale Watching: Depending on the season, you may be able to spot gray whales on their migration journey.
• Beach Volleyball: Join a friendly game of beach volleyball on the sandy shores.
• Bonfires on the Beach: In designated areas, enjoy an evening bonfire with friends and family while listening to the crashing waves.
Reviews
FIVE STARS! The house was perfect in every way. Thank you!! —Guest Survey
Review Source: Oregon Beach Vacations
GREAT LOCATION! FIVE STARS
This brand new property is easy walking distance from the prom and all downtown areas. Super clean, no frills. It was overpriced ($420/night) but we were happy to find it last minute for Thanksgiving. —Christopher/Kimberly S.
Review Source: Oregon Beach Vacations
Perfect location
"We loved being at the north end of the promenade for a quieter location with ready access to the beach, the shops and Main Street Seaside which was a only 0.8 mile walk. Enjoyed our view of the river from the back patio. Only 2 outdoor chairs on site so glad to have a brought our own. Once the landscaping is done on this new and very clean property will be beautiful. Missed having an outdoor grill on site but otherwise had what we needed. Comfortable beds and lots of linens except beach towels, but again, had some of our own. Carefree check in and out. Will happily return again." —Michelle K. from Bellingham
Review Source: Oregon Beach Vacations
Cute and close to the beach
"We had a great time at this little condo at Seaside. Just a quick walk to the beach and a little longer to Broadway and that area. The property was great. We would suggest they provide beach towels- we didn't pack any and assumed like most beach condos, they would be provided. We ended up buying some and cramming them in our luggage for the flight home. Also we would recommend sand toys could be provided as well. No one wants to fly with those! Everything else was clean and well stocked. We would absolutely return!" —Wendy J. from Pocatello
Review Source: Oregon Beach Vacations
Listed since 2021
Listing views: 1,492 | Month views: 2 | Year views: 519
Listing # 3118
View all Seaside & Gearhart vacation rentals
Hideaway in Seaside
$119 - 475 /Night

River Front
3BR | 3BA | Sleeps 6
No Pets Allowed
Rental Address: 12th Ave, Seaside OR
Availability & Reservations
Oregon Beach Vacations
(503) 528-7480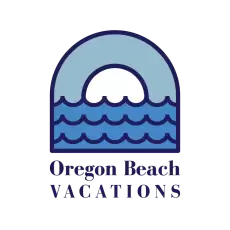 Email Owner/Manager
Calendar
Book Direct