House
Sleeps: 6
2 Bedrooms
Linens included
2 Baths
Shower
Tub
Stove
Refrigerator
Dishwasher
Microwave
Washer/Dryer
TV
Cable
DVD
Wood Fireplace
Internet
Welcome to La Playa, located in Rockaway Beach! Located right on the beach, you'll feel right at home with two stories, two bedrooms, and two bathrooms! With room for up to eight guests and your favorite puppy, you'll love exploring the beach and watching the waves crash on the shore each and every day of your Oregon coast getaway! Park the cars in the driveway, and head inside!

Head through the side door, and you'll find yourself in the game room. You'll have access to several bean bag chairs to lounge around in, a large flat screen TV, and a Foosball table! It's also much cooler down here during the warm summer months! There are also several boardgames located in this room for guest use. The first bathroom, complete with a walk-in shower, is also on this floor. The washer and dryer, located inside of the bathroom, is for guest use, so feel free to pack light during your trip to the Oregon coast, and wash clothes on an as-needed basis! Head upstairs to the main floor, including the kitchen, living room, deck, and bedrooms!

After heading upstairs, you'll find yourself in the living room of La Playa, with an amazing view of the beach and ocean right from the couch! Complete with a large TV, you'll have access to cable and a DVD/Blu-Ray player. Two recliners and a sofa that opens into a queen sleeper are also included for your comfort. Feel free to bring some wood during your stay to use the fireplace during those cold winter nights on the coast. The dining room rests just behind the living room, with a table with room for up to four guests. You'll also have access to TV trays so your other guests can sit in the living room and eat comfortably.

The kitchen has everything you'll need to cook up some quick and easy meals, including plenty of dish-ware, an oven/stovetop, refrigerator, dishwasher, toaster, coffee pot, microwave, and more! You'll have plenty of counter space for laying out and making your food! The back deck, right through the sliding glass door, offers outdoor furniture to relax on while cooking up some steaks and hamburgers. Be sure to watch a famous Oregon coast sunset during your stay from the back deck or the sandy beach!

Head down the hallway to find the bedrooms and the second bathroom. The bathroom comes with a shower/tub combo with plenty of lighting to help you get ready each and every morning! The first room, the master, offers a king size bed and a queen sleeper sofa. You'll also have private access to a balcony. Head outside with your morning coffee and enjoy an Oregon coast sunrise!

You'll also have access to a flat screen TV and DVD player with several DVDs to watch. You'll even find more board games in this room to enjoy with your friends and family during your stay! There are also several books included in this room that you're welcome to read. The second bedroom, adjacent to the master, offers a queen size bed with its own TV and DVD player. You'll feel right on the beach while sleeping in this bedroom!

While staying in the Rockaway Beach area, you'll have plenty to see and do! Head over to Highway 101 to find plenty of unique eateries and shopping options where you can find something special to remember your trip by! Head down south about 20 minutes into Tillamook, and enjoy a tour of the Tillamook Cheese Factory! Be sure to hit up their cafeteria for delicious pizza and ice cream after the tour.

You could even head north into Seaside to explore the boardwalk, complete with food, an amazing view of the coastline, and an arcade. They also have a small movie theater you can check out during those rainy days. Whatever you choose to do while on the Oregon coast, be sure to do it while visiting La Playa with Oregon Beach Vacations! Book your stay today!

Beach access is just three steps from the house.

Sleeping Accommodations:
Top floor -
First bedroom - King bed with queen sleeper sofa
Second bedroom - Queen bed
Living room - Queen sleeper sofa

*Rates are subject to change and may vary:
View Availability, Rates & Secure Booking
• Click on the calendar link
• Select arrival/departure dates for current rates and booking details
Discover your perfect Oregon Coast getaway at Beachcombers NW and skip third-party service fees!
Additional Features:
Foosball Table- Blu Ray Movies- Blu Ray Player- Board Games- - Propane Grill -Streaming Entertainment
Rates
$100 - 510 /Night
Deposits & Policies
Payment Options:
~Visa/Mastercard
~American Express
~Discover

Pet Policy:
Pet-friendly
Smoking Policy:
No Smoking
Things to See & Do
Local Attractions:
Rockaway Beach is located only an hour and 45 minutes from Portland, and offers 7 miles of soft sand beach, shopping, nearby crabbing, fishing & kayaking.
Reviews
La Playa Beach House
"The la playa house was perfect for our family. It had two bedrooms, tv in every rooms, lots of fun board games, and an amazing view of the ocean. It was so therapeutic to come home after a long day of exploring the coast and open the patio door and hear the ocean waves. While the interior of the house is 70-80s fabulous, it's still very functional. I would recommend this house to anyone planning a trip to the Oregon coast." —Brandon B. from Denver
Review Source: Oregon Beach Vacations
Great Home
"We love Rockaway and have been enjoying this area since the early 80's. Everyone loved this house, it's spacious, clean and well stocked. Will be renting this home next year. There is a bit of a pee odor to the bedrooms but, really didn't notice unless the doors were closed for a few hours. The fold out couch in the living room was surprisingly comfy. Great views of the ocean that is literally the back yard of this home." —Paige A. from Benton City
Review Source: Oregon Beach Vacations
Perfect for Our Family
"We just concluded a week's stay for the second year in a row. The house meets our family (kids and grandkids) needs very well. The covered porch with railing and a gate allow our young grandkids to come and go outside freely. Access to a great beach is wonderful! " —JIm H. from La Pine
Review Source: Oregon Beach Vacations
Beach trip

"We enjoyed our stay, enjoyed the birds nesting on the porch. The house was cosmetically clean, and I always feel the need to clean. The beach was steps from the house very convenient, for our kids. The beds are comfortable, and the home nice, cozy, and the right size."

—Robin H. from The Dalles
Review Source: Oregon Beach Vacations
Great place for families!

"Perfect place for families, and so close to the beach like 10 steps or less. Loved it! "

—Guest from Issaquah
Review Source: Oregon Beach Vacations
Perfect House, Great Value

"Amazing location! You're right on the beach!Easy check-in and check-out with the lock box.Comfy interiors.Beach less crowded than Cannon Beach!10/10 would recommend!"

—Lekshmi U. from Irvine
Review Source: Oregon Beach Vacations
Listed since 2019
Listing views: 9,995 | Month views: 119 | Year views: 1,098
Listing # 2733
View all Rockaway Beach vacation rentals
La Playa - Oceanfront, Pet Friendly
$100 - 510 /Night

Oceanfront
2BR | 2BA | Sleeps 6
Pet-friendly
Rental Address: 26300 Beach Drive, Rockaway Beach OR
Availability & Reservations
Oregon Beach Vacations
(503) 528-7480
(800) 723-2383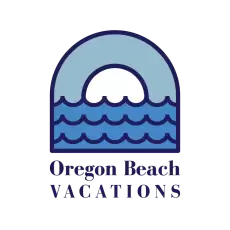 Email Owner/Manager
Calendar
Book Direct