House
Sleeps: 10
4 Bedrooms
3 King Beds
2 Sets Twin Bunk Beds
Linens included
3 Baths
Shower
Tub
Kitchen
Stove
Refrigerator
Dishwasher
Microwave
Washer/Dryer
TV
Cable
DVD
Wifi, Game System
Wood Fireplace
Internet
If you're looking for a relaxing oceanfront vacation rental in the heart of Lincoln City, look no further than Lawton's View. Located on SW Coast Ave, this three story home is a 4 bedroom, 3 bath with sleeping for up to 10 guests.

The main room features expansive views of the Oregon coast from a cliff-side over 125 feet high- the living room, dining room and kitchen allow you to enjoy these priceless views during your day-to-day activity within the home.

To the west of the main room is a hallway leading to the master suite. The master features a king-sized bed and a private bathroom. The three other rooms within the home include two bedroom's with a king bed, and a child's room with two sets of bunk beds.

The bunk room is perfect for situating children on a coastal vacation and neighboring this room is a game room offering even more amenities for kids. Board games, streaming entertainment, as well as a Wii console with dozens of game choices offer hours of enjoyment for all ages.
These three bedroom's share two whole bathrooms between them, making for a total of 3 baths. In addition to the amenities inside, this home also offers guests a beautiful deck with a grill and chairs to enjoy our great Pacific Northwest sunsets.

Venturing outside of the home, guests can find a local beach access approximately 5 blocks to the north of the home. The Lincoln City Outlet Malls can be found to the east, and several restaurants can be found within 5 minutes drive of this home including; Kyllo's, Momiji's, Maxwell's, and The Mist.

For those looking to hike, opportunities can be found to the north, approximately 10 minutes outside of the Lincoln City limits at Cascade Head. For those looking to go deep-sea fishing, Depoe Bay is only 15 minutes to the south with several charter fishing outfits to choose from.

This home is not pet friendly so please leave your pets at home, or make other arrangements for them.

Come down to Lawton's View today, and enjoy this charming oceanfront home in the heart of Lincoln City!

Sleeping Accommodations:
Main Level:
Bedroom 1: King
Bedroom 2: King
Bedroom 3: 2 sets twin bunk beds
Second Level:
Bedroom 4: King

Beach Access: Go to SW Coast Ave to Canyon Drive Park 3 to 5 Blocks

Rates are subject to change and may vary:
View Availability & Instant Quote. Easy Secure Booking
• Click on the calendar link
• Select arrival and departure dates for rates and booking details
*Discover your perfect Oregon beach getaway at Beachcombers NW and skip third-party service fees!
Additional Features:
Outdoor Furniture, Streaming Services Available, Parking: 4 Car Max. No Pets Allowed.
Additional Amenities:
No Contact Check In and Check Out, High Touch Surfaces Cleaned with Disinfectant, Towels and Bedding Washed in 60C/140F Water
Rates
$220 - 825 /Night
Deposits & Policies
Payment Options:
~Visa/Mastercard
~American Express
~Discover

Pet Policy:
No Pets Allowed
Smoking Policy:
No Smoking
Things to See & Do
Local Attractions:
7.5 Miles of Beach, Tide Pooling, Agate & Rock Hunting, Surfing, Kayaking, Paddle Boarding, Clamming & Crabbing, Hiking, Devil's Lake offers Freshwater Fishing & Water Sports, Great Shopping & Restaurants, Factory Outlet Stores, Novelty & Antique Stores, Golf Resorts, Chinook Winds Casino, Kids Arcade, Skate Board Park, Glass Blowing Classes & Art Studios, Culinary Center offers Classes & Cook-Offs, Finders Keepers Glass Floats on the beach.
Reviews
FIVE STARS!
WORDS CANNOT EVEN DESCRIBE OR EXPLAIN HOW ME AND MY FAMILY FELT ABOUT THIS WONDERFUL HOME AWAY FROM HOME
Words cannot even describe or explain how me and my family felt about this wonderful home away from home. This beautiful ocean front home took our breath away! Especially the amazing view from the living room over looking the ocean. Photos didn't do it justice. You have to see it in person to believe it. Me and my family stayed here for three days. Let me tell you that those three days were absolutely, positively awesome!!! I would recommend this home to all my family and friends. It was a nice getaway from our home here in the city hehe but I will rent with you guys again in the near future....Lord willing. Much love and respect and God bless ????? —Senetonia Samor
Review Source: Oregon Beach Vacations
FIVE STARS!
WE HAD AN ABSOLUTELY WONDERFUL STAY AT THIS GORGEOUS BEACH HOUSE
We had an absolutely wonderful stay at this gorgeous beach house. It's very comfortable, spotlessly clean, well-stocked, private and quiet. The view was perfection - what a fun surprise to see so many whales! It was the perfect spot to make dinner and enjoy wine with a gorgeous sunset. We really never wanted to leave. ? The rooms are perfect for three couples and kiddos. The kids loved the playroom and the bunk beds. The beach is a bit of a walk but not too far and a quick drive if preferred. We would absolutely recommend this house and would return. —Julie Dalrymple
Review Source: Oregon Beach Vacations
AWESOME VIEW AND HOME!
"We loved our stay at Lawton's View! The view was spectacular and we watched many spouting Whales from the living room windows. The house was amazing! Much larger then the pictures look. It was soooooo spacious and clean. We had more than enough room for our four grandchildren to run and play. I loved the eclectic decor and good feel of the home. We will stay there again. It was perfect for our family (group of 10). And last but not least, I slept well at night knowing I was above Tsunami range. LOL"

—Kelly C. from Ione
Review Source: Oregon Beach Vacations
"Nice place, good location, great ocean view from property, comfortable King beds in each room + bunk beds for kids - enough bathrooms to accommodate 9 of us -- there were even some beach toys for the kinds in the garage! Some suggestions though: the house accommodates 10 people, but the seating in the living room does not. Needs more -- maybe two couches facing each other along with the two chairs that were there. Kitchen had most of what we needed but was lacking sauce pans & a tea kettle -- another suggestion -- maybe a small free standing island in the kitchen to improve meal preparation space. There is no place to store food supplies -- that took up what small counter space there was. Maybe most people don't make their own meals, but with 3 kids under 8, it was easier to eat in than go out to eat. "

—SUSAN M. from SONORA
Review Source: Oregon Beach Vacations
"We had a very fun girl's weekend at Lawton's View - which is perfectly named. The house was big enough for everyone, though the kitchen area is a little small if you have a potluck style dinner and too many chefs, but very well stocked with every kind of appliance, cookware, or silverware you might need. The home was spotless, and parking was easy. The entire process was easy, from reserving, to paying, to finding the house and using the code provided to get in. We will be staying here, again. "

—Guest from Beverton
Review Source: Oregon Beach Vacations
"The house is well laid out, well equipped, walking distance to sandy beach and close to stores and sight seeing attractions. We had a great relaxing time. We would definitely rent this house again. "

—Guest from Battle Ground
Review Source: Oregon Beach Vacations
"This vacation rental was fantastic. It suited our needs so completely, I could not have wished for anything better. The house looked exactly as pictured in the listing and was clean and well kept. Only negative was the size of the outside trash bin. It was not empty when we arrived, gets emptied once per week, and we must have checked in soon after another party checked out. With such a large home, it would be expected to generate more trash by the larger number of folks staying there (we had 9). We kept the bagged trash in the garage, but it would be much better if there was a larger bin outside. We also could not get the outside door code on the garage door to work, but were able to use the garage remote kept inside the home so that wasn't a problem. These issues were pretty minor, and on the whole, I would HIGHLY recommend this location and would definitely go back if I bo to the Lincoln City area in the future. "

—Guest from Olympia, WA
Review Source: Oregon Beach Vacations
"We loved staying in this clean, comfortable home. Everything we needed was provided...dishes, pots & pans, linens & towels, even shampoo & dish soap. We had 6 adults & 3 kids and there was room for everyone. The beds were very comfortable too. The house was conveniently located by the outlet mall and had access to the beach (1/4 mile away). The view was fabulous!! We saw whales spouting every day, a golden eagle fishing, and a bald eagle stayed in a nearby tree for an hour! "

—Guest from Richland
Review Source: Oregon Beach Vacations
Listed since 2016
Listing views: 18,014 | Month views: 80 | Year views: 877
Listing # 2124
View all Lincoln City vacation rentals
Lawton's View
$220 - 825 /Night

Oceanfront
4BR | 3BA | Sleeps 10
No Pets Allowed
Rental Address: 1705 SW Coast Ave, Lincoln City OR 97367
Availability & Reservations
Oregon Beach Vacations
800-723-2383
503-528-7480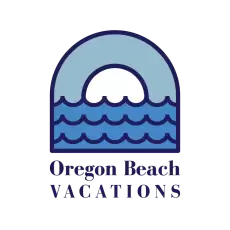 Email Owner/Manager
Calendar
Book Direct