House
Sleeps: 6
2 Bedrooms
Linens included
2 Baths
Shower
Tub
Stove
Refrigerator
Dishwasher
Microwave
Washer/Dryer
TV
DVD
Internet
Barbeque
Welcome to The Lighthouse in Lincoln City, located in, you guessed it - Lincoln City! This one story home has room for up to six guests, with two bedrooms and two bathrooms! You'll have incredibly close beach access, just a short walk away down the street, with not one, but two beach access points just a short distance apart from each other!

There is also a bookstore, a couple of restaurants, and even a chocolate shop selling freshly made chocolate every day just a short walk from this lovely home as well! Next to the bookstore is a playhouse, with plays performing all year, so check out the showtimes while you're here!

Step inside, and you'll find yourself in an open space containing both the living room area and the dining area. The sofa pulls out into a queen size couch, perfect for the kids to camp out on during your stay! The dining room table offers seating for up to six guests, so feel free to also eat in the living area!

The kitchen is decorated with a cute coastal theme complete with sailboats and water, and offers everything you need to whip up some simple, homemade meals while on your stay. Head down the hallway and you'll find two bedrooms, two bathrooms, and even a laundry room!

You'll find the first bedroom in the hallway, complete with a walk-in shower. The first bedroom offers a queen size bed. The second bedroom offers a queen size bed as well, along with it's own attached bathroom, complete with a shower/tub combo. The laundry room is open for our guests, so feel free to pack lightly during your trip and wash clothes while on your stay!

You and your family are sure to love this quaint home with close beach access in the heart of Lincoln City! A short drive north will bring you to several other restaurants, along with the outlet mall! Down south, you'll find the Taft district, snuggled up against the Siletz Bay, with more food options and plenty of glass blowing shops if you feel so inclined! Book your stay at The Lighthouse in Lincoln City today!

Dog Friendly for up to 2 dogs, no other pets allowed. Please do not leave dogs unattended at any time in or on the property.

*Rates are subject to change and may vary:
View Availability, Rates & Secure Booking
• Click on the calendar link
• Select arrival/departure dates for current rates and booking details
Discover your perfect Oregon Coast getaway at Beachcombers NW and skip third-party service fees!
Rates
$85 - 225 /Night
Deposits & Policies
Payment Options:
~Visa/Mastercard
~American Express
~Discover

Pet Policy:
Pet-friendly
Smoking Policy:
No Smoking
Things to See & Do
Local Attractions:
7.5 Miles of Beach, Tide Pooling, Agate & Rock Hunting, Surfing, Kayaking, Paddle Boarding, Clamming & Crabbing, Hiking, Devil's Lake offers Freshwater Fishing & Water Sports, Great Shopping & Restaurants, Factory Outlet Stores, Novelty & Antique Stores, Golf Resorts, Chinook Winds Casino, Kids Arcade, Skate Board Park, Glass Blowing Classes & Art Studios, Culinary Center offers Classes & Cook-Offs, Finders Keepers Glass Floats.
Reviews
WE HAD A JOINT FAMILY GET-AWAY AT THE LIGHT HOUSE IN LINCOLN CITY
We had a joint family get-away at the Light House in Lincoln City. I found the house to be clean and welcoming. We utilized the kitchen and cooked a family meal; afterwards we sat around the big dining room table and played games! The VHS collection had the adults giggling and the kids learned about an older technology. I really loved everything about the house, especially the dedication to the theme! The walk to the beach takes less then 10 minutes. You leave the house, walk to the end of the block, turn and walk down 2-3 blocks... but if you are carrying a lot, or thats too much, there was free parking at the nearest neighborhood entrances. We made it out to the morning high-tide twice during our stay - the kids loved finding agates and shells. With so much time spent out in the sand, the washer and drier were such a benefit! As was the back porch, for drying out wet clothes AND enjoying a morning coffee. The weather was amazing, the food was amazing. I would absolutely stay again!!!!! —by K Mikkelsen
Review Source: Oregon Beach Vacations
OREGON COAST STAY
We were a little disappointed with how far it was to the beach but if we were 10 years younger it wouldn't of been an issue. It was great to have the washer and dryer and parking was good. The beds were comfortable. It could use some updating. We enjoyed our stay. —by Toni H.
Review Source: Oregon Beach Vacations
A GREAT GETAWAY
The house was in a great spot close to walking distance to the beach and a little area with stores. My kids walked to the beach everyday spending all day there especially at sunset to take pictures. The house was nice and clean had everything you need for cooking. The only thing were a couple a beds could use new mattresses especially the one in the back room. Would go there again. —by Lorraine L.
Review Source: Oregon Beach Vacations
"We enjoyed our stay in Lincoln City. We are family of 5 and brought 2 small dogs with us. The house had everything we needed including big grill and washer/dryer. It's not the cleanest rental and furniture seems older but if you got kids and pets no need to concern about being so clean." —Clarissa K. from Mesa
Review Source: Oregon Beach Vacations
"What a wonderful house. Great location, close to quiet beaches and easy access to Lincoln City" —Cheryl R. from Bend
Review Source: Oregon Beach Vacations
"Nice sized living area and kitchen, rooms weren't cramped. Two bathrooms, washer and drier was so wonderful being that we were less then 10 min walk from the beach. House was stocked with dishes, we were able to cook one night. Plenty of pillows and blankets, water stayed hot through two + showers. " —Khira from Spokane
Review Source: Oregon Beach Vacations
"We had a joint family get-away at the Light House in Lincoln City. I found the house to be clean and welcoming. We utilized the kitchen and cooked a family meal; afterwards we sat around the big dining room table and played games! The VHS collection had the adults giggling and the kids learned about an older technology. I really loved everything about the house, especially the dedication to the theme! The walk to the beach takes less then 10 minutes. You leave the house, walk to the end of the block, turn and walk down 2-3 blocks... but if you are carrying a lot, or thats too much, there was free parking at the nearest neighborhood entrances. We made it out to the morning high-tide twice during our stay - the kids loved finding agates and shells. With so much time spent out in the sand, the washer and drier were such a benefit! As was the back porch, for drying out wet clothes AND enjoying a morning coffee. The weather was amazing, the food was amazing. I would absolutely stay again!!!!! " —K from Spokane
Review Source: Oregon Beach Vacations
Listed since 2019
Listing views: 4,400 | Month views: 42 | Year views: 737
Listing # 2776
View all Lincoln City vacation rentals
The Lighthouse in Lincoln City
$85 - 225 /Night

Walk to Beach
2BR | 2BA | Sleeps 6
Pet-friendly
Rental Address: 3042 SW Coast Ave, Lincoln City OR
Availability & Reservations
Oregon Beach Vacations
503-528-7480
800-723-2383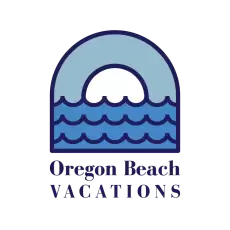 Email Owner/Manager
Calendar
Book Direct