House
Sleeps: 13
3 Bedrooms
Linens included
3.5 Baths
Shower
Tub
Stove
Refrigerator
Dishwasher
Microwave
Washer/Dryer
TV
Cable
DVD
Wifi
Internet
Moss Quadrant House has space for up to 13 guests!

This lovely Rockaway Beach vacation rental has space for up to 13 guests, making it a great place for a fun-filled coastal getaway with your loved ones! Located on Quadrant Street just 1/2 mile from highway 101.

While you're here you will have easy access to all the restaurants and shops of Rockaway Beach, as well as those of Tillamook (25 minutes away) and other nearby towns.

Relax in this one level home, with a big living room area that has a 1/2 bath in it. Kitchen dining area, three bedrooms, and 2 bathrooms, and a bonus room that has 7 beds in it. This home can accommodate as many as 13 guests.

Walk into the home from the mud room to find a living room with a sofa, love seat, Recliner and a large flat screen TV. There's also a small table and chairs where you can sit and enjoy a meal or play a board game or cards. A sitting area in the corner for a quiet place to read a book and enjoy the sun. Old roll top desk with any information you may want about the home and surroundings.

There is a full bathroom with a tub and shower off the hallway. Each Bedroom is furnished with a queen bed, tables, lamps and dresser. Master bedroom, a full bathroom, walk-in closet and Armoire with 42 inch TV in it along with a ROKU stick & a DVD player. There are 32 inch TV's in the 2 guest rooms and a 40 inch TV in the Bonus room. They are all SMART TVs or have a Roku stick attached to them.

The kitchen is small but cozy with a brand new stove, a coffee pot, toaster, counter top grill, refrigerator, & dishwasher. Plenty of dishes for the whole family. We even have dishes for small children. There is a high chair and a pack and play in the hall closet for guest use.

This home offers plenty of entertainment options, including WiFi access, cable TV, a DVD player and selection of DVDs, child-friendly board games, some books, toys, and a car table for children's entertainment in the bonus room.

In the mud room/Laundry room is equipped with washer, dryer, & sink which has easy access from the deck to walk in if you are covered in sand. Washer and dryer will come in handy after a few days of playing on the beach. There are also beach toys & yard toys in the closed in porch.

The inside of this house is cozy and welcoming, but there are also plenty of outdoor spaces to enjoy! There is a fire pit right off the deck by the driveway.

Studio
Connected to this home is a lovely cozy studio with a view of the forest. The studio has two Futon Full sized bed, small kitchen table and chairs, Refrigerator, Stack-able washer & dryer. There is no stove but there is a counter top mini oven with a coffee pot and grill all in one. A microwave is also provided for those leftovers. In the full bathroom there is a stand up shower with a brand new shower head along with a hair dryer. You might even get some deer visitors right at the door of the studio. Studio has a separate parking spot to accommodate.

Dog Friendly for up to 2 dogs, no other pets allowed. Please do not leave dogs unattended at any time in or on the property.

Rates are subject to change and may vary:
View Availability & Instant Quote. Easy Secure Booking
• Click on the calendar link
• Select arrival and departure dates for current rates and booking details
*Discover your perfect Oregon Coast getaway at Beachcombers NW and save third-party travel site fees!
Additional Features:
Partial Ocean View • Fire Pit • Smart TV • Streaming Services Available • Parking Available for 4 cars max • Near the Ocean • Desk or Workspace • No Contact Check-in and Check Out • High Touch Surfaces Cleaned with Disinfectant • Towels and Bedding Washed in 60C/140F Water
Rates
$100 - 525 /Night
Deposits & Policies
Payment Options:
~Visa/Mastercard
~American Express
~Discover

Pet Policy:
Pet-friendly
Smoking Policy:
No Smoking
Things to See & Do
Local Attractions:
Over 7 miles of soft sand beach, nearby shopping, restaurants, fishing & crabbing.
Reviews
Five Stars! NICE ROCKAWAY BEACH HOUSE
We were very happy with our stay at Moss Quadrant. Nice well stocked kitchen. Huge living room with reclining sofa and loveseat. House was very clean and beds were comfy. It's all the way back to the forest line, but there is a slight ocean view. Everything is exactly as pictured on the website. Oregon Beach Vacations was excellent to work with. I had several questions about this and another property and they answered them all promptly. I would rent this property again. —by David S
Review Source: Oregon Beach Vacations
Five Stars! NICE AND BIG!
So many rooms and beds! Loved the extra little studio apartment. There is an extra leaf for the dining room table to accommodate more people. Lots of extras in the kitchen, there is a mixer and many spices. We had a simple Thanksgiving dinner and the kitchen was more than sufficient for that. A couple things to know- the house is not ADA if you need that although it is all on one level, and the room with all the bunkbeds is open to the rest of the house- there is no door on that room although they do have a baby gate if needed. It is not close to the beach but both deer and raccoons came by while we were there. —by Jennifer D.
Review Source: Oregon Beach Vacations
Five Stars! DELIGHTFUL STAY
This rental far exceeded our expectations as in the the fact it literally had everything our group needed. Space to spread out for our group and the kitchen had everything we needed to have our friendsgiving. We would definitely rent this place again. —by Anonymous
Review Source: Oregon Beach Vacations
Five Stars! ROCKWELL - FAMILY GET AWAY 2021
It was so nice to be able to get together with my family. Large family room for everyone, the playroom for the kids and especially the Studio for a couple of them that needed their own one on one. I just would have liked to be closer to the beach. —by Brigett L.
Review Source: Oregon Beach Vacations
Five Stars! FAMILY VACATION AT THE BEACH
We had a really nice stay at this beach house. We were so happy to be able to bring our dog with us to stay at the beach. This house was a really nice size for our family of six. There was plenty of rooms for everyone to have their own bed which was nice. The cleanliness of the house was not good. The house cleaner needs to do a much better job at thoroughly cleaning this house. The bathroom toilet was not clean, the floor had fingernails on it. The carpets was not vacuumed and the kitchen floor was dirty when we went to sweep just after arriving, etc. We really liked the house but the cleanliness of it was disappointing. We really liked the size of the kitchen table which was able to accommodate all of us and even have extra room. It was nice to have 2 1/2 bathrooms and a nice size living room to relax in. The property and some furniture is dated but pretty spacious. The kitchen is small but fully stocked which was nice because we did all our cooking at the house. This property is located across the main highway from the beach. It is probably about a 10-15 minute walk. We just decided to drive to the beach each time we went. The house is right up the street from the downtown shops and little grocery store which is nice. There is no view of the beach from the house. All in all it was a great stay but the house needs to be cleaned! —by Anonymous
Review Source: Oregon Beach Vacations
Five Stars! ROOM FOR EVERYONE!
We took our senior dance team members on a beach retreat and it was a perfect set up for all of us - 4 adult coaches and 5 high school seniors. The seniors got to be together in the bunk room, and each of us coaches had our own bed/bedroom. Kitchen is a bit small-ish, but fully stocked! Seriously, many beach rentals do not have basic seasonings like salt and pepper - this place had it all. We did have an issue with heat in the studio part of the home, but the maintenance person was awesome and drove over an hour away to give us space heaters until he could fix it! Above and beyond. Everything felt clean and cared for - like a home should feel. ? —by Pamela D.
Review Source: Oregon Beach Vacations
Listed since 2022
Listing views: 673 | Month views: 52 | Year views: 577
Listing # 3232
View all Rockaway Beach vacation rentals
Moss Quadrant - Attached Studio Included
$100 - 525 /Night

Drive to Beach
3BR | 3.5BA | Sleeps 13
Pet-friendly
Rental Address: S Quadrant St, Rockaway Beach OR
Availability & Reservations
Oregon Beach Vacations
(503) 528-7480
(800) 723-2383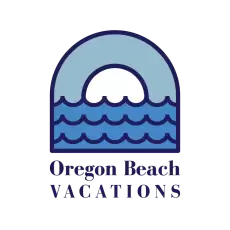 Email Owner/Manager
Calendar
Book Direct