House
Sleeps: 6
3 Bedrooms
Linens included
2 Baths
Shower
Tub
Hot Tub
Kitchen
Stove
Refrigerator
Dishwasher
Microwave
Washer/Dryer
TV
Cable
Wifi, Streaming Entertainment
Internet
Beachfront homes are rare on the Oregon Coast and homes appointed as nicely as Ocean's Edge are even harder to find. The owner has taken great care of creating the perfect Oregon Coast experience. From the moment you step inside the beachfront home you are transported to comfortable relaxing vacation away from everyday life.

The home features a gourmet kitchen, living room with non-stop views, three bedrooms and two bathrooms. Soak away your troubles in the hot-tub or step outside the door and experience an Oregon Coast Vacation sunset that will take your breath away.

Make sure you bring your favorite family member (your dog) along with you. The owner has made his home pet friendly. Surrender yourself to relaxation today and make your reservation at Ocean's Edge.

Bedroom 1: Master on the Main - King bed
Bedroom 2: Above garage - Queen bed
Bedroom 3: Main level - Queen bed

(Rates are subject to change and may vary)

View Availability & Instant Quote. Easy Secure Booking
• Click on the calendar link
• Select arrival and departure dates to calculate cost and booking details

*Discover your perfect Oregon Coast getaway at Beachcombers NW and skip third-party service fees!
Additional Features:
Firepit
Rates
$178 - 749 /Night
Deposits & Policies
Payment Options:
~Visa/Mastercard
~American Express
~Discover

Pet Policy:
Pet-friendly
Things to See & Do
Local Attractions:
7.5 Miles of Beach, Tide Pooling, Agate & Rock Hunting, Surfing, Kayaking, Paddle Boarding, Clamming & Crabbing, Hiking, Devil's Lake offers Freshwater Fishing & Water Sports, Great Shopping & Restaurants, Factory Outlet Stores, Novelty & Antique Stores, Golf Resorts, Chinook Winds Casino, Kids Arcade, Skate Board Park, Glass Blowing Classes & Art Studios, Culinary Center offers Classes & Cook-Offs, Finders Keepers Glass Floats on the Beach.
Reviews
A perfect get away!

"The house was clean and very well stocked. The view was amazing and in a great location. I would definitely rent it again! The cliff was the only concerning part. We had our dog and didn't want her to chase after a bird over the cliff." —Tovy A. from Hood River
Review Source: Oregon Beach Vacations
Best over due Vacation

"We had a great vacation at Ocean's Edge - the house was great, very clean. Furnishings and beds were well done and comfortable. Loved the ocean view from all the windows. The hot tub and firepit was very nice. It would be nice to have a half fence or hedge from the neighbor to the left to have a little privacy. We will definitely be back. " —denise h. from Kuna
Review Source: Oregon Beach Vacations
Fabulous View, Wonderful Stay

"We stayed for almost a week. The rooms were clean, the TV had all the channels, hot tub was wonderful. One of our favorite things was the decor. I would suggest a small fence at the cliff edge, rather than the warning signs. Also, if you are planning on cooking, consider bringing a couple of pans as there wasn't much available. " —Christina M. from Bend
Review Source: Oregon Beach Vacations
Great Grt Away

"Loved the home, had great space and everything we had everything we needed, to include a hot tub with a view. Just note, there is no barrier before the cliff, only an issue with small children." —Charlene B. from Vancouver
Review Source: Oregon Beach Vacations
Great Place

"This location and house is a great getaway. There were plenty of towels, dishes, pillows, blankets. lots of space for the 4 of us. We had an issue with the toilet in the small bathroom as it was running overtime. The facility team came out right away to fix it.Because of the other reviews commenting on the lack of a barrier by the cliff edge, the property manager installed some ugly "caution signs"- hopefully that's just a short term fix and something else will be put up instead. It should be noted - the cliff edge isn't that scary. We would definitely stay here again." —Niki M. from Seattle
Review Source: Oregon Beach Vacations
Oceans edge

"Had a wonderful time at the beach. Celebrated my daughter's 21 st birthday. The house we rented was very nice all around. Would differently stay here again. The house is on a cliff with no fence or containment of any kind. Would want some kind of containment to feel more safe. " —Guest from Boring
Review Source: Oregon Beach Vacations
Perfect Peaceful Retreat!

"Ocean's Edge was a perfect place for my family to stay. My teenage sons had fun fishing on the beach while we enjoyed sitting outside in the sunshine in the backyard. There is beach access down the street but there are over a hundred steps down a steep staircase.If you have young kids or have bad knees, this location may not be for you. The view was worth not having direct access to the beach!" —Tara S. from West Linn
Review Source: Oregon Beach Vacations
SPECTACULAR VIEWS!!!!!!

"This house has such amazing views!!! The whole back side of the house is windows. Cooking in the kitchen? ...Oh, look the big beautiful ocean. Eating at the dining room table? ..Oh, look at the beautiful ocean. Playing chess in the living room? ... OCEAN! The master bedroom's view is out of this world! The ocean and beach were the last thing I saw when I fell asleep and the first thing I saw when I woke up. You can literally be sitting in your bed and see people walking the beach. (But they can't see you! ?) Other things I loved about the house- The hot tub was great with a perfect view of the ocean. The details throughout the house made me feel like I was at a beach vacation, from the decor to the knobs and handles in the bathrooms. The bedroom above the garage was really cool and perfect for my older kids. We also loved the game table with pieces for chess, checkers and other games. The jetted bathtub was a nice surprise, too! Things to consider that weren't a problem for us, but could be for you. 1. The house is on a cliff and at the time of our stay was not fenced off. I loved it, my favorite thing was to sit in a chair next to the tree and watch the kids play on the beach below. If I had toddlers I would be concerned though. 2. None of the windows facing the ocean opened. Makes sense cause they are the full windows with the view, but it got a little warm when it was sunny and seventy degrees. (It was an unusually warm week when we went.) Even with the side facing windows open, it was hard to get a breeze without opening the back and front doors. It wasn't too bad at all, I would just bring a fan if the weather was 70+ degrees. Overall- I LOVED this place!!! We had an amazing week at Ocean's Edge (what a perfect name) with the family celebrating my birthday. We had no problem with staff or cleanliness. The one time we called the property manager due to something not working, they were super kind and had someone out there to fix it right away. I would absolutely stay here again and hope to come back yearly. We had such an amazing and unforgettable week. Thank you!!!" —Katie from Lafayette
Review Source: Oregon Beach Vacations
Decent stay, could have been a little better!

"Our stay at Ocean's Edge was pretty good overall, but it could have been improved with a few simple tweaks. When we arrived at the house, the first that that we noticed was that SEVERAL light bulbs were out. We had to go searching through the house to find replacements. We ended up replacing 3 lights in the kitchen and two in the smaller bathroom. Additionally, our garbage can was overly full and there was no note telling us when garbage day was and when we should put the can out. I think both of these things could've been easily avoided with a check in/ questions book like most beach houses have. Lastly, it would have been nice if the back lawn had beeb mowed as it was so long that we couldn't really enjoy being outside. The houses around this one had very manicured lawns and that would have greatly improved our experience. Other than that, our stay was fairly comfortable and the view was great. " —Meghan D. from La Grande
Review Source: Oregon Beach Vacations
Listed since 2021
Listing views: 2,345 | Month views: 4 | Year views: 634
Listing # 3125
View all Lincoln City vacation rentals
Oceans Edge - Hot Tub, Pet Friendly
$178 - 749 /Night

Oceanfront
3BR | 2BA | Sleeps 6
Pet-friendly
Rental Address: Northwest Inlet Ave, Lincoln City OR
Availability & Reservations
Oregon Beach Vacations
(503) 528-7480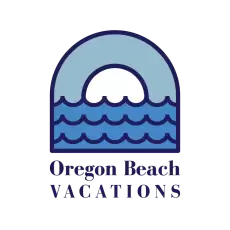 Email Owner/Manager
Calendar
Book Direct