House
Sleeps: 8
3 Bedrooms
Linens included
2 Baths
Shower
Tub
Kitchen
Stove
Refrigerator
Dishwasher
Microwave
Washer/Dryer
TV
Cable
DVD
Wifi
Gas Fireplace
Internet
Elevator
Om Home is located in Gleneden Beach, a short five minute drive south of Lincoln City. This vacation home sits on a high bank overlooking the gorgeous Pacific Ocean.

This three level home has three bedrooms, two baths and an elevator for those who are not able to use stairs. The owners have taken extra care to ensure their guests feel at home while visiting their vacation home. There are many west facing windows to help you enjoy the wonderful view from almost every area of the home.

Enter the home from the ground floor and laundry room area where you'll take the stairs up to the second level. You will find a large guest room with a queen bed and a sofa sleeper on this level. There is also a sitting area to relax and read a book or catch up with an old friend. There is also a room with a futon. Both bedrooms on this level have their own sliding door out onto the deck where your guests can appreciate nature's beauty. There is also a bathroom on this level with a walk-in shower.

Going up one more level to the top floor, you will find the main living area which includes the kitchen, dining area, and living room. There is also a smaller deck on this level to let you see out farther and appreciate the calmness of the area. The master suite with a king bed is on this third floor. The full bath has an ADA shower.

This rental offers cable TV, a DVD player with a selection of movies, books, binoculars and Wi-Fi for those who need to stay in touch.

Beach access is about a block south of the home. There is no direct beach access from the home, being on a cliff, and guests are asked not to cross the fence for their safety.

You are only a short drive into Lincoln City if you want to do some shopping, whether it be for gifts, antiques, candy, or to check out the outlet mall. If you are in the mood to go out and eat, there are many restaurants available along the coast to please everyone in your group. If you have kids vacationing with you, it's a short 25 minute drive south to Newport where you can go to Ripley's Believe It or Not Museum, the Hatfield Marine Museum, or the Oregon Coast Aquarium. Explore Oregon in style at the Om Home today! Home has a Elevator.

Dog Friendly for up to 2 dogs, no other pets allowed. Please do not leave dogs unattended at any time in or on the property.

Sleeping Accommodations:

2nd Level:
Bedroom 1: King and 1 queen Futon
Bedroom 2: Hide a Bed
3rd Level:
Bedroom 3: King

Parking is available for up to three vehicles at this home. Street parking is not permitted at this rental. Please note that boats, trailers and RVs are unfortunately not permitted here.

*Rates are subject to change and may vary
View Availability & Instant Quote. Easy Secure Booking
• Click on the calendar link
• Select arrival and departure dates for rates and booking details

Discover your perfect Oregon Coast getaway at Beachcombers NW and skip third-party service fees!
Additional Features:
Home has a Elevator, Full bath has an ADA shower, Outdoor Furniture & Charcoal BBQ
Rates
$154 - 475 /Night
Deposits & Policies
Payment Options:
~Visa/Mastercard
~American Express
~Discover

Pet Policy:
Pet-friendly
Smoking Policy:
No Smoking
Things to See & Do
Local Attractions:
Depoe Bay Souvenir Shops & Restaurants, View Spouting Horns along the Sea Wall, Whale Watching Center, Deep Sea Fishing & Whale Watching Tours. Nearby State Parks & Scenic Viewing Areas; Boiler Bay, Devils Punchbowl, Fogarty Creek, Otter Crest, Beverly Beach
Reviews
FIVE STARS! THE HOUSE AND VIEW WERE BEAUTIFUL
The house and view were beautiful. It was very clean, the kitchen had everything we needed, and it was perfect for those with wheelchair needs. We had a fabulous time! —Jennifer
Review Source: Oregon Beach Vacations
THIS PLACE WAS PERFECT! MY HUSBAND IS A QUAD IN A WHEELCHAIR AND THE ELEVATOR MADE IT POSSIBLE FOR HIM TO FINALLY HAVE A PLACE TO STAY WITH HIS KIDS AND HIS DOG
FIVE STARS! This place was perfect! My husband is a quad in a wheelchair and the elevator made it possible for him to finally have a place to stay with his kids and his dog. we stayed for 4 nights and it was so lovely we booked it for another vacation in a few months. I also loved how the kids were safe on one level and we had the privacy on the upper level. The view was amazing and the walk to the beach access was easy and there was a place for my husband to watch us from up top. The neighbor was friendly and the convenience of a washer and dryer was great! Lots of kitchen supplies so you can stay in and cook but what was the kicker for me was a handicapped shower. Made our stay comfortable for my husband and that is really important to me. Thank you so much we will be back!! —Sean Russell
Review Source: Oregon Beach Vacations
IT'D BE HARD TO FIND A MORE SUBLIME SPOT FOR A RELAXING WEEKEND OF WHALE WATCHING OR SIMPLY JUST CHILLING OUT
It'd be hard to find a more sublime spot for a relaxing weekend of whale watching or simply just chilling out. Great views, great accommodations. The third-floor deck and elevator are an ideal combo for wheelchair users or people with limited mobility. The main suite and bathroom are wonderfully accessible and spacious, the only hitches being a small lip to the somewhat small roll-in shower and a sizable lip for the screen door onto the deck. No prob for a manual chair user, but a power chair user would be wise to bring a small threshold ramp. Also, there is a steep rocky driveway that would be hard for anyone with a wheelchair to go up or down without a car. Those small things aside, it was great. —Ian Ruder
Review Source: Oregon Beach Vacations
THE HOUSE ITSELF WAS PHYSICALLY LOVELY AND CLEAN
The house itself was physically lovely and clean. The ocean view was spectacular. The elevator was very handy, but tiny. I barely fit in there with my power wheelchair. A power scooter might not fit in the elevator. The house sits on a bluff above the ocean and there is no beach access directly from the house. The roads around the house are very rough and narrow and not navigable for someone in a wheelchair. The house sleeps up to eight people. However, there are only two bathrooms, and a dining room table for six. So it was a bit tight for our party of 8. It would be very comfortable for 4 to 6 people. Overall, we had a good stay considering the above limitations. —Karen Basin
Review Source: Oregon Beach Vacations
FIVE STARS! Great Place to relax

"Nice clean home and had what we needed. " —Guest rom Madras
Review Source: Oregon Beach Vacations
Great place for our family vacation
"7 of us stayed at the OM house and couldn't be happier. The amenities were fabulous which included the view of the Pacific Ocean. The elevator was a blessing to bring our groceries and luggage to both floors. A couple things to be aware of are 1. There is a BBQ but it's on the middle floor and the kitchen is on the top floor. The only access is to go down the stairs and back up. So be sure to have what you need. It would be nice to have a table on the deck to have meals at as the weather was beautiful. 2. The master bedroom (top floor) has a skylight right above the bed. So if you don't like to wake up to sunlight be sure to stay on the middle level in one of the bedrooms. 3. The walk to the beach is not for the person who struggles to get around. There is an entrance that is further that is much easier to manage but would recommend driving. 4. If you bring your pet access under deck is easy for them. Be sure to keep an eye on them especially with the cliff. Also, be respectful and clean up after your pet. Nothing worse then having to do it for some one else. 5. Lastly, bring garbage bags that are sturdy, there are not many provided and the ones that are provided tear easily. All in all the OM house was great. A few things to bring: games, movies, chairs (outdoor), laundry soap, dish soap, garbage sacks, bathroom soap, hand soap, etc. some of this is supplied but not enough for a week. " —Pam from Spokane Wa
Review Source: Oregon Beach Vacations
AWESOMENESS
"Would highly recommend this place to anyone,very,very nice and very accommodating! "

—Guest from McMinnville
Review Source: Oregon Beach Vacations
OCEAN VIEW, COMFORTABLE, ACCESSIBLE
"This lovely home combined a great view with calm, clean ambiance, comfortable furniture and accessibility. The elevator made it so useful for our mother, who has very limited mobility. The kitchen had everything we needed. The upper, small deck was perfect for ocean watching. The lower deck that extended onto the lawn was easy to use. I loved the worn wood floors.It is a bit of a walk to the beach access. A rope tied to a rock made that access much more usable on a rainy day. The beach is long and smooth. Great place to stay for families, couples, friends."

—Guest from Portland
Review Source: Oregon Beach Vacations
RENTER FROM COLORADO

"Great place! Centrally located to many activities. House was immaculate and very comfortable. Well stocked with linens and other necessities. The views were spectacular - especially the sunsets. Keep on the lookout for the resident whales. What a great vacation - beautiful sunsets, whales, and the sound of the surf to lull you to sleep. Would definitely recommend this house to anyone."

— Trudy B. from Clifton Colorado
Review Source: Oregon Beach Vacations
EXCELLENT VIEW!

"We really enjoyed the view this home has, we have already booked a return stay! Thank-you for a clean and uncluttered home where we felt comfortable. We appreciate that you welcome our family dogs as well!"

—Darlene R from Clackamas, OR
Review Source: Oregon Beach Vacations
GREAT VIEW!

"This home was spacious, clean and had a terrific view of the ocean. We loved hearing the crashing waves 24/7. A highly recommended ocean view rental. "
—Melinda K from Bend, Oregon
Review Source: Oregon Beach Vacations
PERFECT FOR THOSE WITH WHEELCHAIR NEEDS.

"The house and view were beautiful. It was very clean, the kitchen had everything we needed, and it was perfect for those with wheelchair needs. We had a fabulous time! "
—Jennifer from Bellingham, WA
Review Source: Oregon Beach Vacations
"This place was perfect! My husband is a quad in a wheelchair and the elevator made it possible for him to finally have a place to stay with his kids and his dog. we stayed for 4 nights and it was so lovely we booked it for another vacation in a few months. I also loved how the kids were safe on one level and we had the privacy on the upper level. The view was amazing and the walk to the beach access was easy and there was a place for my husband to watch us from up top. The neighbor was friendly and the convenience of a washer and dryer was great! Lots of kitchen supplies so you can stay in and cook but what was the kicker for me was a handicapped shower. Made our stay comfortable for my husband and that is really important to me. Thank you so much we will be back!! "

—Sean R from Hillsboro, OR
Review Source: Oregon Beach Vacations
"Absolutely loved this home, beautiful ocean front views. Home has an elevator which is very helpful if traveling with a person in a wheel chair or just for unloading everything. Beds were all very comfortable, couches were nice, kitchen was fully stocked with everything you need. Tons of towels and lots of extra blankets. Only suggestions would be some sort of blinds on the second level as there are none to keep the light out for putting kids to bed. Some deck chairs would also be a nice touch. Overall a great home that our family will definitely rent again. "

—Ashley P from Damascus
Review Source: Oregon Beach Vacations
"The elevator was a real asset for people who cannot safely maneuver stairs. It was also great for moving luggage and such to each floor. Great view from the 3rd floor balcony and living/kitchen area. House was very clean and well stocked with nice dishes, glasses, coffee pot, toaster, etc. There is beach access down the street, but it is downhill to get there and walking back uphill could be a challenge for the elderly. Also no where to park if you drive there. Actual beach access is not easy either, steep and rocky. But there are other areas down the coast that you can drive to for easier beach access. My elderly folks preferred watching the waves from the 3rd floor so walking down to the beach wasn't that important. It's great that dogs are welcome and since we never leave ours alone outside unattended, the semi fenced yard isn't a problem. It was really quiet as there were no neighbors around at the time we rented."

—Guest from Nampa
Review Source: Oregon Beach Vacations
Listed since 2015
Listing views: 21,500 | Month views: 1 | Year views: 1,101
Listing # 2021
View all Depoe Bay, Gleneden Beach, Lincoln Beach & Otter Rock vacation rentals
Om Home - Elevator, ADA Accessible Features
$154 - 475 /Night

Oceanfront
3BR | 2BA | Sleeps 8
Pet-friendly
Rental Address: 7345 Neptune Avenue, Gleneden Beach OR 97388
Availability & Reservations
Oregon Beach Vacations
800.723.2383
503.528.7480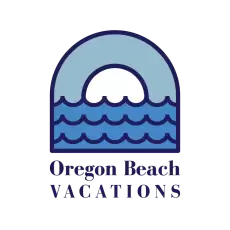 Email Owner/Manager
Calendar
Book Direct