House
Sleeps: 6
3 Bedrooms
2 Queen Beds
2 Twin Beds
Linens included
1 Bath
Shower
Tub
Kitchen
Stove
Refrigerator
Dishwasher
Microwave
Washer/Dryer
TV
Cable
Wifi
Wood Fireplace
Internet
Fenced Yard
On The Beach is an oceanfront home in the historical Nye Beach area of Newport. It's a little hip, a little old, and a little new. Your mood will instantly improve as you cross the threshold and enjoy your front row seat to the beautiful Pacific Ocean. You can view the fabulous beach, surf and lighthouse from the living room, the dining room, and the kitchen of this vacation rental.

This is an original beach cottage. The main level of this home is just four steps up to the front door onto a fully enclosed porch with a bench where you can easily remove your sandy shoes. The living room contains comfortable and cozy furniture. A fireplace for Presto Logs is also available when you just want to sit down with a book or watch some TV. The kitchen has everything you need to make a great meal.

This three bedroom, one bath, fenced in home is perfect for a family or a group of friends that need to get away, slow down and catch up. There is one bedroom on the main floor with a double bed, along with a full bathroom. Upstairs are two more bedrooms; one with a queen bed while the other bedroom has two twin beds.

This home also has a basement, which is a rarity along the coast. This is where the laundry room is located. The beach is only one block down the street at the Nye Beach public beach access. Explore Newport and enjoy walking in and out of the shops, cafes and restaurants as you stroll through the neighborhood and enjoy the artwork. Come down and spend your next vacation on the beautiful Oregon coast with Oregon Beach Vacations!

Parking is available for up to two vehicles at this home. Please note that boats, trailers and RVs are unfortunately not permitted here. This home allows you to bring up to two dogs while vacationing here. Please do not leave dogs unattended at any time in or on the property.

Please note that there are stairs into the home, as well as stairs leading to one of the bedrooms and downstairs to the basement where the laundry room is located.

View Availability & Get an Instant Quote:

Click on the calendar link

Select arrival and departure dates to calculate cost

Book Direct & Save!
There are no fees from BeachcombersNW.com! Use our links to book directly with the property manager and save up to 15% on "booking site" service fees. Get the lowest rates and book direct with a local expert for the best vacation rental experience.

Rates
$145 - 493 /Night
Deposits & Policies
Payment Options:
~Visa/Mastercard
~American Express
~Discover
~Other Credit Card

Pet Policy:
Pet-friendly
Other Policies:
Parking is available for up to two vehicles at this home. Please note that boats, trailers and RVs are unfortunately not permitted here. This home allows you to bring up to two dogs while vacationing here. Please do not leave dogs unattended at any time in or on the property.

To View Current Availability & Cost:

Click on the Calendar Link
Select Arrival & Departure Dates to Calculate Cost

Price per night does not include taxes or fees. Rates may vary.

(No service fees from BeachcombersNW.com!)
Things to See & Do
Local Attractions:
Newport Oregon Coast Aquarium, Historic Nye Beach Shops & Restaurants, Glass Blowing Studios, Art Galleries, Rogue Ales Brewery, Ripley's Believe it or Not, Under Sea Gardens, Agate Beach Golf Course, Aquarium Village Antiques & Shopping, Whale Watching, Crabbing, Deep Sea Fishing, Scuba Diving
Reviews
Paying for a view
"Had a wonderful vacation on the Oregon coast as we always do. This little cottage had access to everything Nye Beach and some of the best views around. The house itself is old and run down. Just the basics to get by for the week. The electrical outlets are sketchy at best if they worked at all. The house was clean but very outdated. This house is not special needs accessible. The stairway is extremely steep and narrow. Having a fenced in yard for the pups was a plus. If you want views of the ocean this house is for you. If you want amenities or anything modern, this house is not for you."

—Guest from Nampa
Review Source: Oregon Beach Vacations
Eclectic Beach Cottage
"The location of this rental is excellent! You are minutes from historic Nye Beach and all of the restaurants and shops. The cottage is spacious and has about everything you would need for a short stay. There are definitely a few things that need to be updated and the beds, pillows, and blankets are less than stellar. Overall we had a nice stay without any issues."
—Guest from Irvine
Review Source: Oregon Beach Vacations
Super Convenient Location
""On The Beach" is a SUPER convenient location. Walk right around the corner to the beach access as well as all the shops and restaurants Nye Beach has to offer.The home has all the amenities needed for comfortable stay. The enclosed front porch is nice to store all your beach stuff.Note that the 2 parking spaces are in a detached garage. If you have anything taller than a Honda CRV you're not going to fit. The CRV fit but our Dodge Journey with roof box did not. So that was a major bummer and the description does not disclose that. The garage has 2 separate roll up doors. One is not motorized. The other appears to be motorized but the motor was not working at the time of our stay.Other minor things that would be nice to have fixed. There is a curtain separating the 2 bedroom spaces upstairs. The curtain is not secure and everytime we went to open/close it the rod would come shooting down. Also, there is only a sheer curtain in the upstairs bedroom with the queen bed. It would be really nice to have at least a room darkening curtain to block out the street lights. Overall we had a positive experience."
—Guest from Bend
Review Source: Oregon Beach Vacations
"Although we chose this charming little house because we wanted to visit the aquarium again we simply couldn't make ourselves leave the cozy sanctuary it provided. As the winds howled and the sea pounded the coast, we had the perfect roost from which to watch the majesty of the storm unfold.

It's been a tough year for us, three deaths in the family over the last four months had taken its toll, but the two and a half days we spent here provided us the time and space to just ... be. Thank you for such a wonderful experience--it was just what the doctor ordered!"

—Paulette H from Goble
Review Source: Oregon Beach Vacations
"The house is actually on the beach. Access is half a block away. Everything was warm and comfortable and the kitchen was well equipped. Everything seemed to work. It was within easy walking distance of innumerable restaurants and shops. The yard is fenced--a plus for my dog. It met our needs very well."
—Jane N from Eugene
Review Source: Oregon Beach Vacations
"For our first visit to Newport, OR we stayed right on Nye Beach with our two dogs in this charming beach cottage. It was wonderful! Beach access was a block away and superb restaurants were a close walk. A notebook of "tips" had been carefully prepared and was extremely useful. A very reasonably priced cottage--very roomy--with a fantastic location. We loved it and highly recommend it, particularly if you are traveling with your pets."
—Guest from Henderson
Review Source: Oregon Beach Vacations
"As several other reviews stated, this is an OLD house with quirky layout. Steep stairs, pull-chain lights, and deep tub. We found these features appealing. We appreciated the completely fenced in yard for our dog, and sheet/covers provided so that we could allow her on to the couch just like she does at home. The house is steps away from great shops and cafes. The only issue we had was that we were provided a single roll of toilet paper for a 5 day stay. I contacted the management and 2 more rolls appeared on our doorstep (thanks!) but we had already had to buy some to tide us over. There was a broken handle in the tub (still operational but tricky for my kids to manage) and an overhead light didn't work in the living room. Minor things that we worked around. Everything else was good - enough laundry pods, dishwasher pods, trash bags and towels provuded for our family to enjoy the house for the whole stay. We would definitely stay here again!"
—Guest from Boise
Review Source: Oregon Beach Vacations
"We've never been to Nye Beach; such a nice little community, and the house was perfectly located to walk the beach or stroll down to the shops and restaurants.
The nicer of the beds is on the main level, but small (a double?) and there's a queen upstairs but it's not quite as nice, along with a pair of twin beds for kids.
It's got a dog-friendly yard and is otherwise just a nice small rustic beach cabin.
Also, it has a nice little kitchen but you'll have to fight the poorly placed smoke detector if you dare try the toaster.
All in all we enjoyed it as a couple with dog. "
—Brent S from Tigard
Review Source: Oregon Beach Vacations
"On a bluff above the beach. Great for whale watching. One half block into town and one block walk to the beach.
House was funky, clean and comfy!
Could not ask for more!"

—Donna R from Bend
Review Source: Oregon Beach Vacations
"Wonderful! Great view, comfortable house. Fireplace was wonderful! The house is old and some things are a little quirky. The shower/bath didn't have slip grips on the bottom and was a very high tub -- my older mom was afraid of getting in and out of it, so for older people this house might be a little difficult (the stairs to the second floor and down to the laundry room are also very narrow and steep.) The Beach is right around the corner! Super accessible to town - very fun! "
—Guest from Portland
Review Source: Oregon Beach Vacations
Listed since 2009
Listing views: 63,805 | Month views: 105 | Year views: 1,380
Listing # 1044
View all Newport & South Beach vacation rentals
On The Beach!
$145 - 493 /Night

Oceanfront
3BR | 1BA | Sleeps 6
Pet-friendly
Rental Address: 537 NW Alpine, Newport OR 97365
Availability & Reservations
Oregon Beach Vacations
503-528-7480
800-723-2383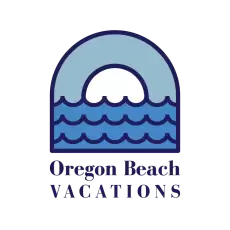 Email Owner/Manager
Calendar
Book Direct