House
Sleeps: 16
5 Bedrooms
2 King Beds
2 Queen Beds
2 Twin Bunk Beds, Two Queen Sofa Sleepers
Linens included
3.5 Baths
Shower
Tub
Hot Tub
Kitchen
Stove
Refrigerator
Dishwasher
Microwave
Washer/Dryer
TV
Cable
Game Room
DVD
Wifi
Gas Fireplace
Internet
Barbeque
Welcome to Pacific Breeze, your home away from home located in Lincoln City! Get ready to be captivated by this gorgeous rental! This incredible oceanfront home has two stories, with five bedrooms, three bathrooms, and room for up to sixteen guests! Located on the patio, you'll find a hot tub with a view that would make anyone jealous! Relax in the tub during a cold winter night and watch the sun go down, or gather around the fire pit with your loved ones and enjoy some good old fashioned s'mores!

Step inside and you'll find yourself located in the game room, complete with a foosball table, a pool table, air hockey, and two queen size sleeper sofas. There is also a ping pong table in the garage for guest use. You'll also find a bar with stools, a fireplace, and a flat screen TV mounted over the fireplace. There is also one bedroom on the main floor, featuring a queen size bed and a full bathroom. Check out the in-house sauna that is also located on the main floor near the garage, where adults can relax and unwind.

Head upstairs, and you'll find yourself in a beautiful living room area with an amazing kitchen. The kitchen has everything you could need (and more) to whip up a delicious holiday meal or just something simple for the night. There is plenty of space to relax in the living room area, complete with a fireplace and a flat screen TV. You can even catch the sunset from inside through the giant bay windows, or head out onto the deck and watch it with your friends and family.

There is both seating for your guests in the dining room area and at the kitchen bar area. There are also four additional bedrooms on this floor. The first bedroom features a king bed with a full bathroom, the second bedroom features a king bed, the third bedroom features a queen bed, and the final bedroom offers two twin bunk beds. A full bathroom in the hallway is available for shared use between everyone. There is also a washer and dryer located in this unit for guest use. Come down to Lincoln City for your next great vacation on the Oregon coast!


This home is not pet friendly so please leave your pets at home, or make other arrangements for them.

Beach access is about one block away from the house down 5 flights of stairs. You can also drive to easier beach access in the Taft District across from Mo's Restaurant.

Sleeping Accommodations:

Entry Level:
Bedroom 1 Queen
Game Room: sofa Sleeper
Second Level:
Bedroom 2: King
Bedroom 3: 2 sets of Twin bunk beds
Bedroom 4: King
Bedroom 5: Queen

Rates are subject to change and may vary:
View Availability & See Current Rates
• Click on the calendar link
• Select arrival and departure dates to calculate cost
• Easy secure booking
*Discover your perfect Oregon Coast getaway at Beachcombers NW and skip third-party service fees!
Additional Features:
Sauna, Air Hockey Table, Foosball Table, Ping Pong Table, Pool Table, Gas BBQ, 4 Big Screen TVs, 11 Deck Chairs, Fire Pit, 2 Gas Fireplaces, Outdoor Gathering Space
Additional Amenities:
Dining Seats: 18 (Dining Area has a dining table and 6 dining chairs + 5 bar stools at kitchen counter; the downstairs kitchen counter has 7 bar stools.
Rates
$495 - 1449 /Night
Deposits & Policies
Payment Options:
~Visa/Mastercard
~American Express
~Discover
~Other Credit Card

Pet Policy:
No Pets Allowed
Other Policies:
Parking: Please plan on bringing no more than 4 vehicles. A maximum of 2 full-size and 2 compacts can be parked at this property in the driveway; there is no garage parking. Parking partly or wholly on the street or in the public right-of-way is prohibited. Fire Pit: firewood is not provided. Do not burn driftwood.
Smoking Policy:
No Smoking
Things to See & Do
Local Attractions:
Roads End State Park, 7.5 Miles of Beach, Tide Pooling, Agate & Rock Hunting, Surfing, Kayaking, Paddle Boarding, Clamming & Crabbing, Hiking, Devil's Lake offers Freshwater Fishing & Water Sports, Great Shopping & Restaurants, Factory Outlet Stores, Novelty & Antique Stores, Golf Resorts, Chinook Winds Casino, Kids Arcade, Skate Board Park, Glass Blowing Classes & Art Studios, Culinary Center offers Classes & Cook-Offs, Finders Keepers Glass Floats.
Reviews
We booked this Place last year and it was amazing. Super fantastic view, and tons of fun things to do in the house. We had a great Family Reunion. Loved the Rain shower and the outdoor fire pit. Lots of seagulls to feed too. We can't wait, we have already booked it again for this Summer.. —PAUL GANNON
Review Source: Oregon Beach Vacations
You will not be disappointed! Next time you want to get your whole family together at the beach THIS IS WHERE YOU WANT TO GO! Great location, a lot of space, kids bunk beds, amazing ocean view, you'll definitely not want to leave. 5+ star rating from me on this property. —Aaron Stoller
Review Source: Oregon Beach Vacations
SOMETHING FOR EVERYONE
Pacific Breeze worked very well for a Thanksgiving holiday with 8 adults and 5 kids (ages 2 to 15). The double ovens were lifesavers as we juggled major meal preparation. And having 2 refrigerators was perfect. The view was great and enough seating to watch football games. The downstairs rec room was a hit with the kids and a good place to burn off some energy. We had some difficulty with the dishwasher and could have used more glasses. The beds were comfortable and we had plenty of towels even for our large crew for 4 days. I enjoyed working with the Oregon Beach Vacations staff better than any other management company we have rented through at the beach. From booking through checking out they were responsive and thorough in their communication. —Anonymous
Review Source: Oregon Beach Vacations
GLORIOUS VACATION HOME
"It was as perfect as it looks in the pictures.Spacious and clean.Amazing viewsTons of funBetween the hot tub, fire pit, balcony, game room, sauna, and big kitchen, this place has it all." —Matt L. from Irvine
Review Source: Oregon Beach Vacations
BEAUTIFUL TIME WITH FAMILY
"It was a gorgeous home with a beautiful view. Our family of 8 adults and 7 young people and kids had so much fun. The home was so very nice inside and clean. It was very well stocked with things to make our visit very comfortable. The beds were comfortable and a beautiful master bath. The only thing I missed was a dust pan that I could have swept up some sand and maybe a better vacuum. Well worth the money. Thank you for a week there making beautiful memories with our family. " —Dave D. from Meridian
Review Source: Oregon Beach Vacations
"Beautiful Time with Family ~ It was a gorgeous home with a beautiful view. Our family of 8 adults and 7 young people and kids had so much fun. The home was so very nice inside and clean. It was very well stocked with things to make our visit very comfortable. The beds were comfortable and a beautiful master bath. The only thing I missed was a dust pan that I could have swept up some sand and maybe a better vacuum. Well worth the money. Thank you for a week there making beautiful memories with our family. " —Dave D. from Meridian
Review Source: Oregon Beach Vacations
"Great Location! ~ Great Vacation Spot for the entire family!" —Mayra R. from Pasco
Review Source: Oregon Beach Vacations
"Glorious Vacation Home ~ It was as perfect as it looks in the pictures.Spacious and clean.Amazing viewsTons of funBetween the hot tub, fire pit, balcony, game room, sauna, and big kitchen, this place has it all." —Matt L. from Irvine
Review Source: Oregon Beach Vacations
GIRLS WEEKEND!
"The home was beautiful, comfortable and is in a great location! The view and deck are spectacular! Beach access close to the home was a mountain of stairs down and back up however, so going to the main beach access in town may be better for some. There were a few minor hiccups with WiFi, the hot tub and toiletries, but we would definitely rent this house again." —Tressa S from Vancouver
Review Source: Oregon Beach Vacations
TRULY A MUST VISIT
"This house is exactly as the property owner described it to me. It's only a 9 out of 10 because it's not in Maui. He was spot on. We definitely will be back." —Shawn L. from Olympia
Review Source: Oregon Beach Vacations
"You will not be disappointed! Next time you want to get your whole family together at the beach THIS IS WHERE YOU WANT TO GO! Great location, a lot of space, kids bunk beds, amazing ocean view, you'll definitely not want to leave. 5+ star rating from me on this property." —Aaron S from Hillsboro
Review Source: Oregon Beach Vacations
"We booked this Place last year and it was amazing. Super fantastic view, and tons of fun things to do in the house. We had a great Family Reunion. Loved the Rain shower and the outdoor fire pit. Lots of seagulls to feed too. We can't wait, we have already booked it again for this Summer.." —PAUL G. from PORTLAND
Review Source: Oregon Beach Vacations
"We loved the property, it's location and views were outstanding." —Jaideep
Review Source: Guestbook
We had a wonderful and relaxing time with our friends. We really enjoyed cooking and making drinks in the kitchens:) —Joy from Beverton
Review Source: Guestbook
BEAUTIFUL location. Easy access to everything. —Brent from Prairie Village
Review Source: Guestbook
We had a great time. The game room was awesome! We played ping pong and all the other games non stop. —Sheli from Portland
Review Source: Guestbook
Listed since 2013
Listing views: 48,501 | Month views: 169 | Year views: 1,533
Listing # 1954
View all Lincoln City vacation rentals
Pacific Breeze - Hot Tub, Game Room, Fire Pit
$495 - 1449 /Night

Oceanfront
5BR | 3.5BA | Sleeps 16
No Pets Allowed
Rental Address: 2159 NW Inlet Ave, Lincoln City OR 97367
Availability & Reservations
Oregon Beach Vacations
800-723-2383
503-528-7480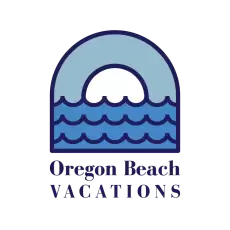 Email Owner/Manager
Calendar
Book Direct