Pacific Sands 1 & 2 Bedroom Condos
Unit 22 - Pet Friendly, 2bd/2ba, sleeps 8
Unit 22 - Pet Friendly, 2bd/2ba, sleeps 8
Unit 21- 2bd/1ba sleeps 4, sorry no pets
Unit 21 Balcony 2bd/1ba sleeps 4, sorry no pets
Unit 21- 2bd/1ba sleeps 4, sorry no pets
Unit 11, no pets 1bd/2ba sleeps 4
Unit 11, no pets 1bd/2ba sleeps 4
Unit 19 - Studio, Sleeps 2, sorry no pets
Unit 19 - Studio, Sleeps 2, sorry no pets
Unit 7 - Pet Friendly 1bd,1ba sleeps 4
Unit 7 View - Pet Friendly 1bd,1ba sleeps 4
Unit 14 - 2bd/2ba, sleeps 4, sorry no pets
Unit 14 - 2bd/2ba, sleeps 4, sorry no pets
Unit 16- 2bd/2ba sleeps 7, sorry no pets
Unit 16- 2bd/2ba sleeps 7, sorry no pets
Unit 18 -1bd/2ba, sleeps 4, sorry no pets
Pacific Sands Resort View
Condos
Sleeps: 4
1 Bedroom
Linens included
2 Baths
Kitchen
Stove
Refrigerator
Microwave
TV
Satellite Dish
Wifi
Internet
Pacific Sands Resort based in Neskowin is an oceanfront complex just north of Amazing Proposal Rock. This complex offers beautiful views and secluded beaches for all visitors. Within less than a 15 minute drive to Lincoln City,

it has easy access to the amenities a major coastal city has to offer without the worries of traffic, congestion, and populous. In addition to Lincoln City to the south with offerings such as the Tanger Outlet Mall, Restaurants and the Chinook Winds Casino,

Pacific Sands Resort is also very close to Pacific City. Pacific City offers visitors dunes for hiking, restaurants for eating and a beautiful haystack rock for viewing. Come experience Pacific Sands Resort and find some oceanfront tranquility in this little known location!

Rates are subject to change and may vary:
View Availability & Instant Quote. Easy Secure Booking
• Click on the calendar link
• Select arrival and departure dates for current rates and booking details
*Discover your perfect Oregon Coast getaway at Beachcombers NW and skip third-party service fees!
Additional Features:
Amenities Available: Please inquire for specific unit details - Dishwasher, Fireplace, Direct TV Satellite
Additional Amenities:
Balcony
Rates
$96 - 299 /Night
Deposits & Policies
Payment Options:
~Visa/Mastercard
~American Express
~Discover

Pet Policy:
No Pets Allowed
Things to See & Do
Local Attractions:
Fishing, Crabbing, Clamming, Surfing, Watch Local Dory Fisherman, Golfing, Bike Paths for Bicycling, Rent a Canoe or Kayak, Horseback Riding on the Beach, Hang Gliding and Paragliding, Hike the Cascade Head Trail, Oceanfront Dining at the Pelican Brew Pub, Nearby Sandlake ORV Recreational Area & The 3 Capes Scenic Drive.
Reviews
"Was a perfect getaway. The condo was clean and had everything we needed. The furniture was comfortable and the kitchen was well stocked with utensils and dishware. We enjoyed being so close to the water and hearing the waves at night with the windows open. "

Condo #7 10/16/2017 —Marjorie R B.
Review Source: Oregon Beach Vacations
"Nice location, very quiet, easy access to the beach. We enjoyed our stay. Property was clean, a little outdated but fine. Beds weren't wonderful, just ok. I would stay there again, in spite of the bed.
"
Condo #21 08/11/2017 —Judy H from Beverton
Review Source: Oregon Beach Vacations
"This was a beautiful condo in a beautiful location. You couldn't be any closer to the ocean without being in a boat! We rented 5 different units in Pacific Sands Resort and this was the nicest for 4.

Condo #14 11/16/2017 —Guest from Sherwood
Review Source: Oregon Beach Vacations
"I rate this place a "definite return"
A well furnished condo, it had everything we needed, entertainment (TV) kitchen was complete, corkscrews, wine glasses, coffee maker(s)... even firewood for the fireplace.
A most comfortable stay and this place will be on the top of our list for future trips to the beach. "

Condo #16 11/19/2017 —Jeff G from Highlands Ranch
Review Source: Oregon Beach Vacations
"This was a lovely little place for someone looking for a nice private getaway. If you don't care about new fancy furniture or bedding this is a perfect spot. The beach was basically private, we saw very few people on the beach the whole weekend and the weather was fabulous! We will definitely go back. Only negative comment I would have, the carpets pretty dirty and needs cleaning, other than that you can't beat the view! "

Condo #19 10/20/2017 —Tara K. from Oregon city
Review Source: Oregon Beach Vacations
"We came to relax and we did! #18 at Pacific Sands was just right! Great bed, and awesome view! We enjoyed meals at Neskowin's Hawk Creek Cafe and everything was easy driving distance from our place! Next time we would definitely try the Murphy Bed and put a fire in the fireplace! We'd recommend #18 to anyone! "

Condo #18 11/03/2017 —Guest from Portland
Review Source: Oregon Beach Vacations
"Great staff involvement when requested (Elenore) was very helpful. The property was sufficient for our needs but needs to be looked at by the owner for the "little things" like directions for the TV's, clean windows, consistently working heaters, worn location is of course the best and is why this property is so great. It's quiet and mellow. We happened upon a handyman from the HOA that was able to help us with everything we needed."

Condo #22 11/19/2017 —Randy G. from Happy Valley
Review Source: Oregon Beach Vacations
Listed since 2012
Listing views: 46,286 | Month views: 97 | Year views: 1,302
Listing # 1846
View all Pacific City & Neskowin vacation rentals
Pacific Sands Resort 1 & 2 Bedroom Condos
$96 - 299 /Night

Oceanfront
1BR | 2BA | Sleeps 4
No Pets Allowed
Rental Address: 48250 Breakers Blvd, Neskowin OR 97149
Availability & Reservations
Oregon Beach Vacations
800.723.2383
503.528.7480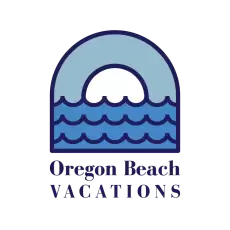 Email Owner/Manager
Calendar
Book Direct