House
Sleeps: 8
4 Bedrooms
Linens included
2 Baths
Shower
Tub
Kitchen
Stove
Refrigerator
Dishwasher
Microwave
Washer/Dryer
TV
Cable
DVD
Wifi
Gas Fireplace
Internet
Pacific Way Villa, located in Gearhart, is perfect for a family getaway of eight or fewer. If walls could talk, this stately home could probably write a series of novels! Unlike any home in the area, Pacific Way Villa is reminiscent of a landmark Hollywood home where Audrey Hepburn, Clark Gable or Humphrey Bogart might have once lived. With four bedrooms and two baths, this beautiful home will have you wanting to return again and again.

Just inside the double door entry, you will find yourself in your own secluded villa. The unique interior décor promises delightful surprises around every corner. Old style craftsmanship and intricate details can be found throughout this vacation house. The main level has access to the large veranda overlooking the gardens that are professionally maintained. The lower level has quick access to the gardens as well, enjoy a large open living area to relax and perhaps play the piano. Come stay at Pacific Way Villa today!

Sleeping Accommodations:
Main Level:
Bedroom 1: Queen
Bedroom 2 : Queen
Upper Level:
Bedroom 3: Full
Bedroom 2: Queen

Beach access: 2 blocks west, at the end of the street. Approximately 300 yards of dunes and beach grass sit between the street and the Pacific ocean.

Parking is available for up to three vehicles at this home (street parking). Please note that boats, trailers, and RVs are unfortunately not permitted. This home allows you to bring up to two dogs while vacationing here. Please do not leave dogs unattended at any time in or on the property.

*Rates are subject to change and may vary:
View Availability, Rates & Secure Booking
• Click on the calendar link
• Select arrival/departure dates for current rates and booking details
Discover your perfect Oregon Coast getaway at Beachcombers NW and skip third-party service fees!
Additional Amenities:
Gas BBQ
Rates
$119 - 625 /Night
Deposits & Policies
Payment Options:
~Visa/Mastercard
~American Express
~Discover

Pet Policy:
Pet-friendly
Smoking Policy:
No Smoking
Things to See & Do
Local Attractions:
Walk the famous Seaside Promenade along the beach, rent a surrey & ride through town, shopping, restaurants, arcades, bumper cars, a merry go round, an aquarium, paddle boats, kayaking, surfing, fishing and more.. fun for all!
Reviews
WE WERE IN GEARHART FOR OUR DAUGHTER'S WEDDING
We were in Gearhart for our daughter's wedding. She was married on the beach, just down the road from this beautiful house. Looking at pictures of this house makes me smile, brings back so many great memories of that "wedding weekend". The house was just as described. It is incredibly spacious and charming. We had so much fun walking around the grounds and exploring the area. We understood parking was limited, and that was fine. I do wish there was a second shower, but we knew what we were getting when we rented the house. The management company was great - we accidentally locked ourselves out of the house and had to call them to come let us in. They were prompt in coming over with a spare key! Overall, a great weekend and we would happily stay there again!! —by Peggy McConnell
Review Source: Oregon Beach Vacations
LE PETIT TRIANON
Four nights of October beach weather nested beautifully in this historical and thoughtfully constructed home. An unusual and surprising find for Oregon. One can feel the love and work that was put into its design and flow and texture. Dated, yes, needs some repairs yes(doors need some attention) and some missing items(not enough forks) but the home functions fine once you get to know it's secrets. I felt the home truly welcomed and held us warmly, the sculptured garden and grounds gave delight out every window. There was a majestic Elk who seemed drawn to the quiet garden as well, he acted like a regular visitor. I would stay here again, and again . —by Anonymous
Review Source: Oregon Beach Vacations
VERY PEACEFUL
"We loved the city and the closeness to the beach. The house had beautiful gardens and was very clean."
—Guest from Sumner
Review Source: Oregon Beach Vacations
"This house is lovely, charming, can accommodate many people, and is in a prime location- we will be returning for sure!"

—Guest from Seattle, WA
Review Source: Oregon Beach Vacations
"The experience was great. The location of the house is great - ice cream shop, grocery/deli, the bakery, short walk to the beach, hoops, tennis, field. The house lives well - great outdoor patio and fun place for the kids to run around on the grass."
—Robert B from Portland, OR
Review Source: Oregon Beach Vacations
"We are in love with this charming house. It is spacious and comfortable and the grounds are welcoming and beautiful. We could not get enough of the enormous outdoor patio. "
—Peggy M. from Portland, OR
Review Source: Oregon Beach Vacations
"Very clean and a lot of room. Our group loved the balcony. "

—Matt L. from Portland, OR
Review Source: Oregon Beach Vacations
"Perfect spot for a family retreat. Clean, cozy, cute yard, and close to the beach.

You will not be disappointed."

—Tara E from Vancouver
Review Source: Oregon Beach Vacations
Listed since 2015
Listing views: 20,399 | Month views: 2 | Year views: 1,001
Listing # 2043
View all Seaside & Gearhart vacation rentals
Pacific Way Villa
$119 - 625 /Night

Walk to Beach
4BR | 2BA | Sleeps 8
Pet-friendly
Rental Address: 401 Pacific Way, Gearhart OR 97138
Availability & Reservations
Oregon Beach Vacations
800.723.2383
503.528.7480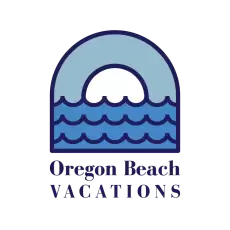 Email Owner/Manager
Calendar
Book Direct