House
Sleeps: 17
5 Bedrooms
Linens included
3.5 Baths
Shower
Tub
Hot Tub
Kitchen
Stove
Refrigerator
Dishwasher
Microwave
Washer/Dryer
TV
Cable
DVD
Wifi
Internet
Welcome to Pirate's Cove in Depoe Bay! This stunning two story home sits on a large piece of land overlooking the Pacific Ocean! You'll have amazing views from this beautiful rental no matter what time of year you visit! With five bedrooms and three and a half baths, up to seventeen guests can sleep here comfortably!

Head inside to your home away from home and check out the amenities Pirate's Cove has to offer! A large living room offers plenty of space for you and your friends and family to rest and relax on while taking in the sights and sounds wafting in from the water.

Large, picturesque windows allow you to take in the sunset at night and the waves during the day! This is also a great place to storm watch from! Flat screen TV for those colder Oregon nights. Plenty of sofa space is available for everyone to sit if you can't seat everyone at the dining room table for dinner.

The full size kitchen offers panoramic views of the Pacific while also offering everything you'll need to whip up a special homemade meal, or feel free to use the silverware and plates to enjoy some take out! Each bathroom offers plenty of space to get ready for the day in and is decorated in soft blues and whites to match the spirit of the Oregon Coast.

The master bedroom offers a large tub for a relaxing bath and a walk in shower, while the other two full size baths offer showers. The master bedroom offers a king size bed, while the other bedrooms have a queen and twin, a queen, a queen, and three bunk beds and a pullout couch in the downstairs living room. You can mix and match in whatever way best suits you and your party's needs! There is also a washer and dryer located at this rental, allowing you the freedom to pack light and wash clothing as you need it! There is also a small workout area, complete with an elliptical and a treadmill. What are you waiting for? Pirate's Cove is calling! Come down to the Oregon Coast today and relax and rejuvenate with Oregon Beach Vacations!

Sleeping Accommodations:
Top floor:
Bedroom 1: Master King behind door is Queen/ Twin
Bedroom 2: Queen
Bedroom 3: Queen
Lower Floor:
Bedroom 1: Queen
Bedroom 2: 3 Sets Bunks with Double/ Twin (in the Gym)

Dog Friendly for up to 2 dogs, no other pets allowed. Please do not leave dogs unattended at any time in or on the property.

Beach Access: From the home you will have to drive to the nearest beach access will be going North on Highway 101 to a State Park called Fogarty Creek State Recreation Area.

***Please note the upper deck, above hot tub, has been removed from the property. Also fireplace in living room is for looks only as we cannot guarantee function.***

*Rates are subject to change and may vary:
View Availability, Rates & Secure Booking
• Click on the calendar link
• Select arrival/departure dates for current rates and booking details
Discover your perfect Oregon Coast getaway at Beachcombers NW and skip third-party service fees!
Additional Features:
Elliptical & Treadmill, Parking: 5 Car Max
Additional Amenities:
DVD Movies, Board Games
Rates
$512 - 1299 /Night
Deposits & Policies
Payment Options:
~Visa/Mastercard
~American Express
~Discover

Pet Policy:
Pet-friendly
Things to See & Do
Local Attractions:
Depoe Bay Souvenir Shops & Restaurants, View Spouting Horns along the Sea Wall, Whale Watching Center, Deep Sea Fishing & Whale Watching Tours. Nearby State Parks & Scenic Viewing Areas; Boiler Bay, Devils Punchbowl, Fogarty Creek, Otter Crest, Beverly Beach.
Reviews
PLENTY OF SPACE SO YOU CAN BE TOGETHER OR ALONE IN THE SAME HOUSE
Perfect!!!!!! Just Perfect —by Anonymous
Review Source: Oregon Beach Vacations
Family get together
"The office was very helpful, and allowed us to check in early as the house was ready. It is a beautiful, clean and well taken care of home for a very large family. The view is absolutely breath taking. We will be renting this house in the future. " —Luci L. from Carson
Review Source: Oregon Beach Vacations
A Group Getaway

"This house is great for a large gathering of friends or family. The views are wonderful and we could see whales spouting off in the distance. It's a quick walk into the town. Lincoln City is not far away if you need a bigger shopping trip."

—Lorie G. from Vancouver
Review Source: Oregon Beach Vacations
Perfect for large group.

"This home was perfect for our large family group. We had 16 children and grandchildren and everyone had a bed and why 4 bathrooms no one was ever waiting. Yes I suppose some would say the place needs updating from its 80's look but with its spectacular views from near every room who noticed. The furniture was in good condition and comfy. Lots of pots and pans for cooking. We had a fish fry and crab boil after a day a sea and had everything we needed. The only issue we had and many others have had is the TV in the so called TV room didn't work. We were counting on the second tv with 6 children. The house was clean, lots of towels and extra bedding. Never ran out of hot water with what seemed like never ending showers. We would definitely stay again. "

—Patricia L. from Portland
Review Source: Oregon Beach Vacations
Its all about the view

"This home is a great vacation rental. The views are spetacular. Big great room to accommodate all guest. The houses backyard has a steep ledge with no type of barrier. This is a concern for small children. We have small children and had a stress free stay with one rule no outside play. Thank you for letting us have our family reunion at your home!! "

—Guest from Brownsville
Review Source: Oregon Beach Vacations
GREAT HOUSE AND LOCATION
"It was a very nice home, great for our 17 guests and location. The convince of being between Newport and Lincoln City and very convient. We will rent this house again. Could not get the fireplace to work."

Katie D. from Kenai
—
Review Source: Oregon Beach Vacations
OUR INCREDIBLE DEPOE BAY VACATION
"The trip was idyllic, and the house was perfect. Such stunning views, right outside the windows. We even saw whales in Pirate Cove. It was everything we dreamed!"

Loren B. from Danville
—
Review Source: Oregon Beach Vacations
"Pirates cove was the perfect house for our family beautifully decorated and plenty of room for the 16 people we had the staff was very helpful and the view was amazing we will definitely be back"
—Michelle H.
Review Source: Oregon Beach Vacations
Five Stars! "Had a wonderful stay and time at this property during the Newport Seafood and Wine Festival weekend. Great location in Depoe Bay. Stunning views of the pacific ocean from almost every room in the house. House had plenty of room all the guests, large dinning table and nice living room to hang out and relax. "

Frank T. from Portland —
Five Stars! "Pirates Cove was the perfect house for our large family to celebrate my husband's birthday. It was spacious, comfortably furnished, clean, and with the most incredible view. Can't wait to go back!"

Robin N. from PORTLAND —
Listed since 2017
Listing views: 27,310 | Month views: 113 | Year views: 1,308
Listing # 2285
View all Depoe Bay, Gleneden Beach, Lincoln Beach & Otter Rock vacation rentals
Pirates Cove
$512 - 1299 /Night

Oceanfront
5BR | 3.5BA | Sleeps 17
Pet-friendly
Rental Address: Harney St., Depoe Bay OR 97341
Availability & Reservations
Oregon Beach Vacations
503-528-7480
800-723-2383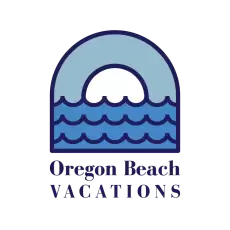 Email Owner/Manager
Calendar
Book Direct