Cottage
Sleeps: 2
1 Bedroom
1 Queen Bed
Linens included
1 Bath
Shower
Jacuzzi Tub
Kitchen
Stove
Refrigerator
Dishwasher
Microwave
Washer/Dryer
TV
Cable
Gas Fireplace
Rememberance - A Cottage At The Cove is a fairy-tale Honeymoon cottage that will tug at your hearts to return year after year. This 1930's fishing cottage has been fully renovated to a luscious suite specifically designed for a couple to relax enjoy themselves and life.

This studio-type home allows you to enjoy the openness of the great room which enhances the cozy and romantic feeling of the cottage. Absorb the peaceful view sounds of the surf and enchanting ocean-air from the deck.

Lavish in the warmth of the fireplace from any location in the cottage including the Jacuzzi tub for two or comforting rain-shower. Dine at area restaurants or prepare your romantic meal in the thoughtfully equipped kitchen.

Stroll through the area shops and galleries visit the World's Smallest Harbor and enjoy the natural Spouting Horn from atop the seawall which Depoe Bay is well known for.

Remembrance is located on a cliff directly on the cove where you can watch the whales as they play on the rocks of the cove. As there is no fence, please watch your step while looking over the edge. During storms the water creates foam balls in the cove and shoots them at our cottage. Remembrance is only blocks to all the shops and restaurants in Depoe Bay.

This home is not pet friendly so please leave your pets at home, or make other arrangements for them.

Maximum Occupancy for this property, including adults, children and infants is 2.
Occupancy limits cannot be exceeded at any time, including visitors.

Sleeping Accommodations
Bedroom 1- Queen bed

Beach Access: From the condo you will have to drive to the nearest beach access will be going North on Highway 101 to a State Park called Fogarty Creek State Recreation Area.

City Business License number 172

*Rates are subject to change and may vary:
View Availability, Rates & Secure Booking
• Click on the calendar link
• Select arrival/departure dates for current rates and booking details
*Discover your perfect Oregon Coast getaway at Beachcombers NW and skip third-party travel site service fees!
Additional Features:
Near Beach ~ Within walking distance of the sea wall
Rates
$150 - 299 /Night
Deposits & Policies
Payment Options:
~Visa/Mastercard
~American Express
~Discover

Pet Policy:
No Pets Allowed
Smoking Policy:
No Smoking
Things to See & Do
Local Attractions:
Depoe Bay Souvenir Shops & Restaurants, View Spouting Horns along the Sea Wall, Whale Watching Center, Deep Sea Fishing & Whale Watching Tours. Nearby State Parks & Scenic Viewing Areas; Boiler Bay, Devils Punchbowl, Fogarty Creek, Otter Crest, Beverly Beach.
Reviews
THIS WAS THE MOST MEMORABLE, COMFORTABLE AND BLISSFUL RENTAL I HAVE EVER RENTED
This was the most memorable, comfortable and blissful rental I have ever rented. My boyfriend and I spent 2 days walking the beach, enjoying the view and have recommended this place to many of our friends. the great location and beautiful inside and outside of the vacation rental surpassed our expectations. 5 STARS —Judy Thomas
Review Source: Oregon Beach Vacations
THE PERFECT GETAWAY

It truly was perfect. Ambience. Location. Everything we needed . The cottage design is amazing. —Gary C.
Review Source: Oregon Beach Vacations
Third time was a charm!

"Not the third marriage, the third time staying here after 44 years of marriage at this romantic getaway! We had to reschedule this booking twice due to Covid, but we were treated kindly and quickly as our dates continued to change. And when we finally arrived, the little nest had changed! It got even better to make it superior! As my last couple reviews had said, this is our number one go to at the Oregon coast. So clean and well set up, highly recommended! We will be back for a fourth time, for sure!" —Ginny F. from Portland
Review Source: Oregon Beach Vacations
Anniversary getaway

"A perfect little cottage for our anniversary weekend. Well equipped, clean, and quiet. Great whale watching from the bench overlooking the adjacent cove. (it is a public lookout point so don't be surprised to have folks walk up the grassy path between the houses to get there) Three sided fireplace, jacuzzi tub/ walk in shower combo was perfect. Would stay again! " —Matt J. from Salem
Review Source: Oregon Beach Vacations
Cute Cottage by the Sea

"I had a very relaxing stay. Enjoyed shopping in the stores that were such a short walk away. Day trips to beaches, Lincoln City and Newport were nice. The cottage is well maintained. The items needed for a stay were a available. The only thing I think needed to be added to the cleaning service is washing of the windows. Upon arrival, I put the shades up only to find very dirty windows. I cleaned them so that I could see the beautiful view the cottage offers.Thank you for making my "de-stressing" get-away exactly that." —Guest from Placerville
Review Source: Oregon Beach Vacations
Nick's review

"Another great 2 day stay at the cottage. This is our third time to stay here in the last 9 months and it's perfect for a couple. Beautiful view of the cove after stepping off the deck. Great walk up the street to the top of the bluff looking down on the ocean with all the sea life including the whales at the right time of the year. One of our all time favorite getaway stays. " —Nick T. from Redmond
Review Source: Oregon Beach Vacations
This was the most memorable, comfortable and blissful rental I have ever rented. My boyfriend and I spent 2 days walking the beach, enjoying the view and have recommended this place to many of our friends. the great location and beautiful inside and outside of the vacation rental surpassed our expectations. 5 STARS —Judy T from Vancouver
Review Source: Oregon Beach Vacations
"We had a qreat stay everything was perfect" —Kevin D from Vanc, Wa
Review Source: Oregon Beach Vacations
"We had a wonderful time here! The house has a very cozy feel. We stayed 3 nights but could of stayed longer! "


—Jennifer Z. from Portland, OR
Review Source: Oregon Beach Vacations
"Great for a couples getaway! " —Erin from Pendleton, OR
Review Source: Oregon Beach Vacations
ROMANTIC GETAWAY AT THE BEACH.

"This cottage was in the perfect location. We enjoyed walking down to the sea wall and walking along the shops of Depoe Bay. We were also close enough to drive to a nice beach, to Lincoln City, and Newport but away from all the crowds. The cottage itself is perfectly set up, it is cozy and a perfect setting for a romantic getaway at the beach. There were plenty of supplies in the kitchen to cook with. I think our only complaint was the size of the TV! Which, honestly is not a deal breaker and we look forward to coming back to Rememberance at Depoe Bay. " —Melissa K from Tucson, AZ
Review Source: Oregon Beach Vacations
ROMANTIC.

"My husband and I stayed here for our Anniversary. It was perfect close to town. The view was beautiful. The cottage was adorable, clean and well kept. The perfect beach cottage. Romantic. Thank you! " —Johanna from Scappoose, OR,
Review Source: Oregon Beach Vacations
"Nice extended get away over President's weekend. Great time even with the few flaws this place had: Very loud water heater, no internet login, no drinking glasses available, no air vents/open windows and small ant problem.

Positives: Tiny kitchen setup was nice and had what you needed to cook your meals. Nice gas fire place - great for cozy up on the couch, soaking in the jetted tub or being lazy in bed. Great location to the beach and or downtown Depoe Bay. For the money, this place overall was perfect. " —MICHAEL B from Hillsboro
Review Source: Oregon Beach Vacations
"My husband and I thoroughly enjoyed our stay at the Remembrance Cottage. It charmed us the instant we saw it listed as a vacation rental online and warmed our hearts in person. Darling curb appeal with wrap around deck & pergolas. Wonderful location perched at the cove. You can hear the sound of the waves in the cove below hitting the rocks & at low tide see the tunnel formations. This light, airy studio style cottage is just perfect for 2. We loved the high ceilings, the clean white newly renovated interior makes it feel spacious. it had all the amenities we could have asked for & then some! The jacuzzi tub was perfect with delightful star lights hanging from above to set a romantic mood. The 3-sided gas fireplace was wonderful for taking off the chill after touring & to cozy up to with a cup of coffee, cocoa or tea. It could be viewed from the tub, the bed, the dining table & the sofa area! The TV was on swivel so could also be viewed from many spots in the cottage. The kitchen seemed well stocked with pots, pans, flatware & dishes. The small dishwasher was very welcoming, because I hate to wash dishes by hand! The stacked washer and dryer was a nice touch that allowed us to dry our towels quickly after bathing. To our surprise there was a small mini bar in a cabinet, too! The comfy sofa and queen-size bed put us into dream mode. The Remembrance Cottage is close to shopping, restaurants and area attractions, but away from busy, noisy streets. We only heard one car drive by in the early morning of our 2-night, weekend stay. We highly recommend this vacation rental and plan to return ourselves." —Kerry B from Springfield
Review Source: Oregon Beach Vacations
"I think my daughter and her husband enjoyed your rental. They only had one concern about any return trips and that was the safety factor of no fence along what it the dropoff at the cliff? They said they would not stay there again if they had their daughter with them. I think for people that have children something should be stated about that. And the only other issue was the bathroom - they felt there was not as much privacy as they would have liked." —Kerrie D from Medford
Review Source: Oregon Beach Vacations
"We spent a very pleasant long weekend in this thoughtfully arranged little house. It's the perfect place for a couple. The kitchen had everything we needed, the tankless hot water heater had no problem filling that big tub, and the fireplace kept everything toasty. Hope to stay again!" —Karen P from Portland, OR
Review Source: Oregon Beach Vacations
Listed since 2005
Listing views: 72,952 | Month views: 2 | Year views: 946
Listing # 239
View all Depoe Bay, Gleneden Beach, Lincoln Beach & Otter Rock vacation rentals
Rememberance - Romantic for Two
$150 - 299 /Night

Ocean View
1BR | 1BA | Sleeps 2
No Pets Allowed
Rental Address: 98 NW Sunset, Depoe Bay OR 97341
Availability & Reservations
Oregon Beach Vacations
800.723.2383
503.528.7480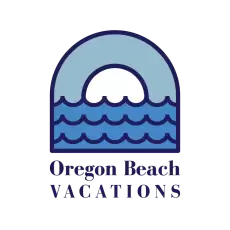 Email Owner/Manager
Calendar
Book Direct