House
Sleeps: 9
4 Bedrooms
Linens included
2 Baths
Shower
Tub
Stove
Refrigerator
Dishwasher
Microwave
Washer/Dryer
TV
Cable
Gas Fireplace
Internet
Barbeque
The Sand Dollar is a four bedroom, two bath vacation home located in Seaside that can accommodate up to twelve guests. Situated just one house away from Seaside's historic Promenade and beach, this terrific home is also just a few blocks from the Seaside Aquarium and the downtown area.

From it's freshly renovated upstairs bathroom, an extra large living room, a dining area that features a unique dining table that seats ten, a jetted downstairs bathtub and comfortable furnishings, you'll feel right at home. Guests visiting the Sand Dollar will enjoy the obvious pride in ownership this owner introduces.

In regards to sleeping areas; three bedrooms are located upstairs all featuring queen-sized beds while the downstairs bedroom has one set of twin bunk beds and one twin bed. In addition, and located in the extra large living room in front of an inviting fireplace, a comfortable double-sized sleeper sofa is also available for an additional two guests! In addition you will find a inflatable twin mattress located in the bedroom closet where the bunk bed is in this lovely home. Need extra space for a few more? Rent the adjacent, and newly-remodeled, Sand Dollar Cottage for a total capacity of 15!

This home is pet and family friendly and offers plenty of beach toys, kites, and games to play with while relaxing on your vacation. On hot summer days, the short walk onto the sand will allow guests to barbecue at the Sand Dollar and enjoy their meal on the beach. Whatever your reason for vacationing in Seaside, Sand Dollar is a fabulous home! Come down to the Oregon Coast today!

Sleeping Accommodations -
Ground Floor:
Living room: Sleeper Sofa
Inflatable twin included
Bedroom 1: 1 set of twin bunk beds and 1 twin bed
Top Floor:
Bedroom 2: Queen bed
Bedroom 3: Queen bed
Bedroom 4: Queen bed

Beach access: 1/2 block from home at the end of the street

Please note parking is available for up to 4 vehicles - 2 parking in garage and 2 parking on the back side of the home. Boats, trailers, and RVs are unfortunately not permitted. This home allows you to bring up to two dogs while vacationing here. Please do not leave dogs unattended at any time in or on the property.
Additional Features:
Board Games* DVD Movies* Outdoor Furniture* Propane Grill* WiFi
Rates
$175 - 799 /Night
Deposits & Policies
Payment Options:
~Visa/Mastercard
~American Express
~Discover

Pet Policy:
Pet-friendly
Smoking Policy:
No Smoking
Things to See & Do
Local Attractions:
Seaside is located on the northern tip of the Oregon Coast. Known for its quaint downtown area and 4th of July fireworks presentation, Seaside is a destination that offers something for every traveler. In recent years, Seaside has undergone a spectacular renovation to its downtown area. With significant remodels and many new businesses opening, this coastal town is an attraction all its own. In addition to the construction updates, Seaside has implemented a variety of community events that are open for the public to enjoy. There are a wide range of activities, which are detailed on our calendar page. For example, check out an art walk while you're in town. The first Saturday of each month, Seaside offers an art walk that is open to everyone. This is a great way to view and experience a variety of cultural opportunities, it's open to the public, and it's free! After your walk consider enjoying a meal out in one of the many delectable restaurants Seaside has to offer. You can find everything from seafood to burgers to pasta and more! Call Oregon Beach Vacations to help book your lodging and enjoy your stay in Seaside!
Reviews
A little piece of heaven

"So me and my family just got home from a amazing vacation at the sand dollar house in was absolutely perfect ,big enough for a whole party of 10.We never felt like we were stepping on each others toes. One of my favorite things about the house was the big rubber duckies in the bathroom that made my day they were so cute .The location was absolutely perfect very quiet little area.The house had everything we needed I just couldn't have asked for a better vacation I want to thank the owner for sharing this beautiful place with us hope that we can make this a ritual and that we could come back every year to the sanddollar house. What amazing a trip with beautiful memories me and my family made I look forward to coming back again...thank you Christal from Aurora Co."

—Christal M. from Aurora
Review Source: Oregon Beach Vacations
A PERFECT LOCATION & WILL BE BACK!

"A wonderful home that is tastefully decorated, which is located steps away from the Seaside Prom. We walked every day into town (5 minutes) to enjoy ourselves. Located in a quiet neighborhood. Fully equipped kitchen offering more than my kitchen at home. Our evenings were spent sitting in front of the welcoming fireplace enjoying popcorn...and, yes, they have a popcorn popper! Also enjoyed watching wonderful Ocean Views and Sunsets in the comfort of the living room...through HUGE living room windows! The perfect 2-day beach getaway."

—Josh from Portland
Review Source: Oregon Beach Vacations
A PERFECT HOME FOR A WEEKEND AT THE BEACH!

"A wonderful beach home in which to enjoy the ideal beach getaway! This larger, tastefully decorated comfortable beach home is perfect for either small or large groups. Fully equipped with every imaginable need: games, kites, large selection of DVD's, up-scale pots, pans, utensils, serving pieces & appliances. The extra-large bathrooms were perfect for our needs and we also enjoyed evenings in front of the inviting gas fireplace! Nice, quiet neighborhood and only steps from the Seaside Prom. And, rather than driving during our stay, we chose to take several short 5 minute walks to the Seaside Turnaround, where we enjoyed eating Pizza at Harbor Pizza! "

—Jim from Portland, Oregon
Review Source: Oregon Beach Vacations
A PERFECT EXPERIENCE!

"This large, tastefully decorated home was just what we needed! Located just a short 5-minute Prom walk to downtown Seaside, this home also featured breathtaking sand and ocean views accompanied by the restful sound of the ocean. "

—James from Portland, Oregon
Review Source: Oregon Beach Vacations
Great Place To Stay

" This house offered all kinds of amenities. Fireplace, T.V., DVD, Front Porch, and a lot of room. The owners have DVD's and books to choose from, Washer/Dryer/ and silverware in the kitchen. It is a half a block to the beach and Prominade, which you can stroll down the promenade all the way down to the main tourist area with all the restaurants, gift shops, and arcade. I can't think of a better way to enjoy Seaside, and relax and do whatever makes you happy. The owners are great people and this is reflected in the way their home is presented. Make sure to sign their guestbook, and have a great time."

—Frank from Estacada
Review Source: Oregon Beach Vacations
Listed since 2020
Listing views: 6,062 | Month views: 56 | Year views: 888
Listing # 2899
View all Seaside & Gearhart vacation rentals
Sand Dollar - Pet Friendly, Steps to Prom & Beach
$175 - 799 /Night

Ocean View
4BR | 2BA | Sleeps 9
Pet-friendly
Rental Address: 9th Ave, Seaside OR
Availability & Reservations
Oregon Beach Vacations
503-528-7480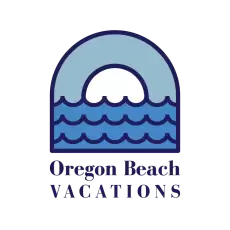 Email Owner/Manager
Calendar
Book Direct