House
Sleeps: 4
2 Bedrooms
2 Queen Beds
Linens included
2 Baths
Shower
Tub
Kitchen
Stove
Refrigerator
Dishwasher
Microwave
Washer/Dryer
TV
Cable
VCR
DVD
Wifi
Gas Fireplace
Internet
Fenced Yard
Located in the Nelscott district of Lincoln City, Seaside Escape is the perfect oceanfront beach house for any Pacific coast getaway. Featuring 2 bedrooms and 2 bathrooms, this vacation home can accommodate up to 4 guests, making it perfect for a small family getaway.

One of the best features of this classic cottage is it's gigantic living room viewing window which offer panoramic ocean views; travelers can watch boats, kites and storms all from the comfort of this homes cozy living room. In addition to the giant viewing window, Seaside Escape features a fully stocked kitchen, a beautiful gas fireplace, and a flat screen TV with DVD & VHS for guest enjoyment. The home has two queen beds for sleeping accommodations, and a bathtub and shower/tub combo for bathing.

This Lincoln City vacation rental also has a washer and dryer for guests on an extended vacation, so guests can feel free to pack for a week and stay for a month!

Looking outside of the home, guests can find beach access one house south of Seaside Escape. Miles of coastline, soft sands and the gentle ebb and flow of the ocean await all visitors. In addition to the beach, guests visiting this home will find themselves within walking distance of the shops and restaurants in the Nelscott District off of Highway 101.

Included in these restaurants are classic American food at Macadangdang's as well as Mexican food to be found at La Roca's. For those seeking a fancier fare, the Inn at Spanish head is located less than a mile away on the Cliffside overlooking the Nelscott district, and features savory dishes such as Tarragon Salmon that are coupled with gorgeous pacific coast views.

Come experience the Nelscott district of Lincoln City from this cozy Lincoln City cottage. Seaside Escape delivers rest and relaxation for all visitors, and we invite you to experience all this oceanfront vacation rental has to offer!

Sleeping Accommodations -
Main Level-
Bedroom 1- Queen bed
Bedroom 2- Queen bed

Parking is available for up to two vehicles at this home. Please note that boats, trailers, and RVs are unfortunately not permitted. This home is not pet friendly so please leave your pets at home, or make other arrangements for them.

*Rates are subject to change and may vary:
View Availability, Rates & Secure Booking
• Click on the calendar link
• Select arrival/departure dates for current rates and booking details
Discover your perfect beach getaway at Beachcombers NW and skip third-party service fees!
Rates
$153 - 425 /Night
Deposits & Policies
Payment Options:
~Visa/Mastercard
~American Express
~Discover

Pet Policy:
No Pets Allowed
Smoking Policy:
No Smoking
Things to See & Do
Local Attractions:
7.5 Miles of Beach, Tide Pooling, Agate & Rock Hunting, Surfing, Kayaking, Paddle Boarding, Clamming & Crabbing, Hiking, Devil's Lake offers Freshwater Fishing & Water Sports, Great Shopping & Restaurants, Factory Outlet Stores, Novelty & Antique Stores, Golf Resorts, Chinook Winds Casino, Kids Arcade, Skate Board Park, Glass Blowing Classes & Art Studios, Culinary Center offers Classes & Cook-Offs, Finders Keepers Glass Floats.
Reviews
❤️ THIS NELSCOTT SPOT
"Loved our long weekend stay in this charming Nelscott district location. Well equipped house for two couples with ideal view and nice overall footprint. Comfortable furnishings; loved the captains chairs, easy to sweep new floors, enjoying the sun on the patio, watching tv in the evenings by the fireplace and comfortable beds. The only things we missed were salad spinner and coasters! Clean and ready upon arrival and the office was available and helpful when we had a lockbox code question. Overall really nice experience. " —Guest from Portland, OR
Review Source: Oregon Beach Vacations
GREAT LOCATION
"Enjoyed staying at Seaside Escape, although the homeis a little more dated that shown on website pictures.It served our purpose well and would stay there again.One unpleasant surprise was the moldy coffee groundsfound in the coffee maker on our first morning." —Guest from Boise
Review Source: Oregon Beach Vacations
FANTASTIC VIEW & TRIP
"Wonderful place to stay with fantastic view. It was very nice to have easy access to the beach. We also found some new favorite places to eat close by and hope to be back again." —Guest from Spokane Valley
Review Source: Oregon Beach Vacations
A GREAT RELAXING STAY. GREAT QUITE LOCATION
"Our rental property was very clean & tidy. Well equipped and a nice touch with games included. Only a couple of issues. 1. No electric or stove kettle for tea we had to boil water on the stove. 2. No cable t.v. only pay per view Netflix or Amazon. But we were to busy really to watch t.v. all in all a great mini vacation quite and relaxing many thx." —Robert B. from Maple Ridge
Review Source: Oregon Beach Vacations
BEAUTIFUL, CLEAN, CLOSE TO BEACH
"Our 2nd time was wonderful. Kitchen is nicely remodeled, lots of space, bedrooms downstairs are quiet and private. Beach is 5 minute walk. Our dog was allowed to stay and she had a blast. All appliances worked, bathrooms were clean and good shower pressure. This is a well maintained cottage. Would visit again." —Guest from Sherwood
Review Source: Oregon Beach Vacations
BEST VACATION EVER
"I brought my 80 year old mother to the coast and we rented this house on our 3rd day on the road. We stayed two days since we love Lincoln City. You are within feet of access to the beach. The house was cozy and was well supplied. I can't wait to get back to Oregon for another visit. I will book this house again."

—Tammy B from Emeryville
Review Source: Oregon Beach Vacations
"We stayed over a long weekend in February, cold and blustery outside, we were warm with wonderful views inside. Old fashioned cottage, with everything you need for 4-8. Beach views, easy access, gas fireplace, complete kitchen, comfortable beds and furniture. Truly felt like a family home. "

—Guest from Lake Oswego
Review Source: Oregon Beach Vacations
"The home was nice and clean. The only issue that I had was that the hotel next door was getting roof work done so we were not able to open the back door until the evening because it was so loud. Also, the Wifi did not work. Other than that the stay was great. We were able to relax at any time and just watch the water. The home was clean and well stocked. "
—Guest from Salem, OR
Review Source: Oregon Beach Vacations
Listed since 2016
Listing views: 11,981 | Month views: 56 | Year views: 190
Listing # 2103
View all Lincoln City vacation rentals
Seaside Escape
$153 - 425 /Night

Oceanfront
2BR | 2BA | Sleeps 4
No Pets Allowed
Rental Address: 3423 SW Anchor, Lincoln City OR 97367
Availability & Reservations
Oregon Beach Vacations
800.723.2383
503.528.7480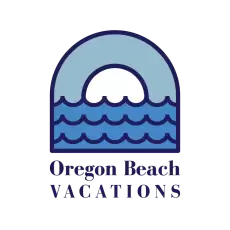 Calendar
Book Direct