Cottage
Sleeps: 5
2 Bedrooms
1 Queen Bed
1 Double Bed
Twin trundle
Linens included
1 Bath
Shower
Kitchen
Stove
Refrigerator
Microwave
Washer/Dryer
TV
Cable
Wifi, Smart TV
Gas Fireplace
Internet
Welcome to Serenity Cottage located in Rockaway Beach! This lovely two bedroom, one bath home can comfortably accommodate up to eight guests. You can even bring your favorite furry friend with you. We're sure they'll get a kick out of running on the beach with you!

Step inside, and you'll find yourself in the cozy living room, complete with plenty of seating for all of your friends and family. Warm up by the fireplace on those cold winter days, or relax around the TV with a late night movie.

The kitchen is located just off of the living room, making it easy to prepare a meal while catching up with your loved ones. A small dining room table offers room for four, while a second table is located in the living room with extra seating, along with plenty of couch space.

The kitchen has everything you need to whip up a quick and easy meal for your loved ones, including an oven with stovetop, a refrigerator, and microwave. Please note that this home does not offer a dishwasher. When entering the kitchen, take a right into the first bedroom, complete with a full size bed.

The bathroom, Jack and Jill style, can be entered from this room, as well as from the hallway that leads to the other bedroom. The bathroom offers a walk-in shower. There is also a laundry room located at Serenity Cottage, so feel free to pack light for your stay.

The second bedroom comes complete with a twin bed with a hideaway bed underneath and a queen size bed. This room is perfect for any of the children in your party, as the room comes complete with a TV and games, along with plenty of pillows to lounge on while hanging around the house.

You'll have incredibly close access to not only the beach from Serenity Cottage, but also to the many restaurants and shops that Rockaway Beach has to offer! You'll also be about an hour drive away from Seaside to the north, or just 25 minutes away from Tillamook to the south.

Explore the Oregon coast in Rockaway Beach with Oregon Beach Vacations! Book your stay at Serenity Cottage today!
Sleeping Accommodations:
Main Level:
Bedroom 1: Double
Bedroom 2: Queen and Twin trundle

Beach access: approx. 1 block

Dog Friendly for up to 2 dogs, no other pets allowed. Please do not leave dogs unattended at any time in or on the property.

(Rates are subject to change and may vary)

View Availability & Instant Quote. Easy Secure Booking
• Click on the calendar link
• Select arrival and departure dates to calculate cost and booking details

*Discover your perfect Oregon Coast getaway at Beachcombers NW and skip third-party service fees!
Additional Features:
Streaming Services Available, Outdoor Furniture, Patio
Additional Amenities:
Parking: 2 Car Max
Rates
$103 - 299 /Night
Deposits & Policies
Payment Options:
~Visa/Mastercard
~American Express
~Discover

Pet Policy:
Pet-friendly
Other Policies:
Dog Friendly for up to 2 dogs, no other pets allowed. Please do not leave dogs unattended at any time in or on the property.
Smoking Policy:
No Smoking
Things to See & Do
Local Attractions:
Over 7 miles of soft sand beach, nearby shopping, restaurants, fishing & crabbing.
Reviews
"Pre-Winter Getaway ~ We had a wonderful relaxing time. The only thing I wished was different was the shower. With a 7 year old in tow. She's still used to taking baths. But we made do with just the shower." —Penny H. from Meridan
Review Source: Oregon Beach Vacations
"Loved The Location ~ Home away from home.." —Matthew T. Madras from Madras
Review Source: Oregon Beach Vacations
"Best Vacation We Have Ever Had XO ~ Awesome, its exactly what my family needed and we hated to leave so we asked for another day and they accomadated us for one more day, we are already super excited to go back next year AWESOME" —Dianne N. from Kennewick
Review Source: Oregon Beach Vacations
"The Serenity Cottage was a little outdated but it is kept clean and comfortable. " —Elisabeth H. from Centralia
Review Source: Oregon Beach Vacations
"We loved the Vacation home. It was cute, charming and had everything we needed. " —Guest from Hillsboro
Review Source: Oregon Beach Vacations
"My sister and I took our kids up the west coast and this stop in Rockaway was the highlight of our trip (beating out SF and Seattle) - great location to go up and down Oregon coast - wish we had had more time. " —Tracy C. from Arvada
Review Source: Oregon Beach Vacations
"The pictures make this home look newer and more posh than it actually is, but it's a nice, comfortable home, quiet and peaceful. There is no dishwasher so keep that in mind, and it's not right on the beach. Some of the floors could use refinishing-- but the price was right and the management very responsive to our needs!" —Kristen R from Corvallis
Review Source: Oregon Beach Vacations
"It had an older cottage feel. One main living space, with lots of games and tv for movies. The kitchen had what we needed. One master bedroom, one bonus room with a twin and a pullout trundle, and a double bed. Our 8th guest slept on the couch, however, do understand there was a pullout sofa available which we did not use. We were looking for a few extra bed linens and didn't find an exact match, but we found something that would work.

The location was as expected. Easy walking distance to beach and to restaurants.

We weren't too happy about the train tracks, but don't let that discourage you. They aren't a bother. We only saw a slow moving sightseeing tour travel through a few times. " —Guest from Washougal
Review Source: Oregon Beach Vacations
" It was a lovely, quaint cottage that was very nice to stay in. It was nice and roomy. The area is quiet. Everything was set up correctly. And we would recommend it to anybody. Very assessable to the beach and a very nice small town. Other than the train going by on the weekend it was extremely quiet. There were a few things that need fixing there was no light in the fridge. The front porch light was burned out . One of the main ceiling bedroom lights were burned out. Just small little things that go out." —Deborah M from Emmett
Review Source: Oregon Beach Vacations
"We were really happy with our stay at the serenity cottage. The house was very clean and ready with everything we needed (dishes, towels, toiletries, etc.) We absolutely loved that the beach was less than a minutes walk, as we brought along our two labs who we brought down there to play and swim all day. It was cozy and comfortable and we couldn't have hoped for a better place to call home for a week. We will definitely stay here again!" —Guest from Kent
Review Source: Oregon Beach Vacations
Listed since 2017
Listing views: 13,053 | Month views: 50 | Year views: 619
Listing # 2176
View all Rockaway Beach vacation rentals
Serenity Cottage - Walk to Everything! Pet Friendly
$103 - 299 /Night

Walk to Beach
2BR | 1BA | Sleeps 5
Pet-friendly
Rental Address: 328 South Pacific Street, Rockaway Beach OR 97136
Availability & Reservations
Oregon Beach Vacations
800.723.2383
503.528.7480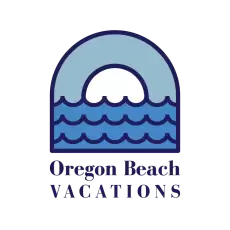 Email Owner/Manager
Calendar
Book Direct