House
Sleeps: 4
2 Bedrooms
Linens included
2 Baths
Shower
Tub
Kitchen
Stove
Refrigerator
Dishwasher
Microwave
Washer/Dryer
TV
Cable
DVD
Wifi
Wood Fireplace
Internet
The Hamptons is an oceanfront cottage in Rockaway Beach located just steps away from miles and miles of sandy beach. This cozy oceanfront, two bedroom, two story cottage with one and a quarter baths can comfortably accommodate up to eight guests.

This vacation home offers excellent ocean views from the first and second floors and has a covered deck, chairs and a great fenced backyard. Three TVs with DVD and VHS players make having a movie night around the wood burning fireplace easy and fun to do. Each bedroom has a comfortable queen bed. There are an additional two full futons, one in the living room and the other in the upstairs family room for the rest of your party.

The homeowner has provided plenty of games and books for those wishing for a little downtime. There is also Wi-Fi for those who like to stay on the grid. The Hamptons has a washer and dryer for those extended stays and a full size kitchen with all the essentials. Plan your next vacation today, and make The Hamptons your destination of choice.

Sleeping Accommodations:
Main Floor:
Bedroom 1: Queen
Living Area: Full size futon
Upper Floor:
Bedroom 2: Queen & Full size futon

Beach access: behind home

Parking is available for up to two vehicles at this home. Please note that boats, trailers, and RVs are unfortunately not permitted. This home is not pet friendly so please leave your pets at home, or make other arrangements for them.

View Availability & Get an Instant Quote:

Click on the calendar link

Select arrival and departure dates to calculate cost

Book Direct & Save!
There are no fees from BeachcombersNW.com. Use our links to book directly with the property manager and save up to 15% in "listing site" service fees! Get the lowest rates and book direct with a local expert for the best vacation rental experience.

Additional Features:
Easy beach access
Rates
$109 - 359 /Night
Deposits & Policies
Payment Options:
~Visa/Mastercard
~American Express
~Discover

Pet Policy:
No Pets Allowed
Other Policies:
One Parking Spot. Please note that boats, trailers, and RVs are unfortunately not permitted.

*Price per night does not include taxes or fees. Rates may vary.
Things to See & Do
Local Attractions:
Over 7 miles of flat sandy beach, nearby shopping & restaurants
Reviews
"Such a wonderful community. First time in Rockaway. Will come again. Would have liked it if the windows could be opened partially instead of all of nothing. Otherwise very comfortable house."

—Guest from Union
Review Source: Oregon Beach Vacations
END OF SUMMER
"We came to Rockaway Beach for a grand farewell to Summer 2016. The house is a delightful cottage with all the comfort amenities one could want. The sound of the crashing waves lulls you to sleep after a quiet day walking on the beach and viewing the sunset from the front porch. This is the house Aunt Bea would have had. The kitchen is well appointed with all appliances operational. The full capacity washer and dryer a definite plus for beach living. The house is, cozy and warm. The views from the upstairs family room are a plus for days the weather is prohibitive. We force anther stay in our future!"
—Larry S from Whittier,
Review Source: Oregon Beach Vacations
LOVELY LOCATION
"Overall we had a lovely time at the house. The door code initially wasn't working, but within the hour of arriving Oregon Beach Vacations was in touch and provided keyed entry. The house is cozy and well organized with bedrooms on the first and second floor. The toilet upstairs is handy and the shower downstairs was hot. However, currently it does not sleep 8 people. Two people in our party had to make do with not only a broken futon bed but also a very lumpy mattress. Even sleeping on the floor on the mattress was not a comfortable alternative. Also, toilet paper was in short supply, and so were blankets. If 8 people are to be accommodated then these issues should be addressed. The location right on the beach was the main attraction and it didn't disappoint, despite cooler weather and some rain. "

—MH from Canada
Review Source: Oregon Beach Vacations
ON THE BEACH

"The weather was perfect, the water was cold and the house was right on the beach. Couldn't ask for anything better. "
—Gary M. from Shallowater, Tx
Review Source: Oregon Beach Vacations
NICE HOME

"Hello, my family stayed in the home and enjoyed our stay, love having the access to the beach very close. Only complaint I have is when we arrived and we arrived right at check in time 4:00 p.m. it was not cleaned. Beds not made and the towels and items still in washer. I don't blame the janitorial, I called OBV right away and within 5 min. they had the cleaning person there. A little inconvenience but just want to make sure that some know, so if you are coming in late this might be an issue. I am sure they are correcting it and know things get mixed up and details get scrambled. We have used OBV for many years and there had been time we arrived 12 or 1 in the morning, if this happened this time it would of been a big inconvenience. Still had a super stay and enjoyed the time. The home had everything we needed, the 2nd car parking is not clearly marked but we managed. "
—Sandi P. from Morrow County,
Review Source: Oregon Beach Vacations
CLASSIC BEACH COTTAGE
"Background- family of four, two adults and two teenagers that live 8 hours away. We arrived at the Hamptons on a blustery night with the rain coming down sideways and when I opened the front door, it was warm and welcoming. This house is right on the beach with a path down to the water. It is an older house for sure, if you want new sheetrock construction, this is not for you. This was a beach house that I remember from my childhood with wood paneling and jeweled doorknobs. Everything was fine, we made a fire in the fireplace every night which was a wonderful treat. The TVs worked on the first shot, the Wi-Fi was strong and it was warm and safe... what more could you want. I am glad we picked this house for our Spring break and I think it fits a family of four or five just perfectly. "

—Guest
Review Source: Oregon Beach Vacations
"We are used to staying near Newpport. This was such a change, and a delightful one.
Beautiful views, easy walk to the beach. Perfect!"

—Guest from Portland, OR
Review Source: Oregon Beach Vacations
"Beautiful view and easy access to the beach" —Guest from Idaho Falls
Review Source: Oregon Beach Vacations
Listed since 2013
Listing views: 20,251 | Month views: 103 | Year views: 245
Listing # 1944
View all Rockaway Beach vacation rentals
The Hamptons
$109 - 359 /Night

Oceanfront
2BR | 2BA | Sleeps 4
No Pets Allowed
Rental Address: 311 South Pacific Street, Rockaway OR 97136
Availability & Reservations
Oregon Beach Vacations
503.528.7480
800.723.2383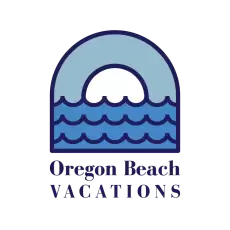 Calendar
Book Direct