House
Sleeps: 4
2 Bedrooms
1 King Bed
1 Queen Bed
Linens included
2 Baths
Shower
Tub
Hot Tub
Kitchen
Stove
Refrigerator
Dishwasher
Microwave
TV
Cable
DVD
Wifi, Movies, Board Games
Gas Fireplace
Internet
Barbeque
The Lookout is a beautiful, cozy and bright two story, two bed, two bath house overlooking Beverly Beach just north of Newport. This rental has everything you need for a wonderful relaxing coastal vacation with room for up to four guests.

Experience the brilliant sunsets over the sparkling blue Pacific while relaxing in the outdoor hot tub, or explore the beach with your friends and family. The spiral staircase beckons guests up to the romantic master suite equipped with a mini kitchen, fireplace and access to a covered deck. Make memories with your loved ones while looking out on the scenery above the lush and private landscape.

There are two flat screen TVs, a DVR, two fireplaces, granite countertops, movies and games galore. The downstairs bedroom can have either two single beds or one king bed, your choice. Beverly Beach State Park provides convenient beach access and is only a short ten minute walk from The Lookout.

This vacation home is attractively decorated, and the open floor plan offers spectacular unobstructed ocean views from the comfort of the living room, dining area, kitchen and both bedrooms. Bring your binoculars and try to spot Beverly Beach's resident grey whales! They are often seen feeding year round just off shore.

There are many fabulous restaurants in Newport's Nye Beach area and famous bay front, but if you prefer to dine in, the kitchen is well equipped, with everything you need to make a wonderful homemade meal. Gas and charcoal grills are also available for guest use if you're hoping to make your favorite barbequed steaks. Come down to The Lookout today, and explore the Oregon coast with your family and friends on your next vacation!

Bedrooms - Queen downstairs / King upstairs

Dog Friendly for up to 2 dogs, no other pets allowed. Please do not leave dogs unattended at any time in or on the property.

Maximum Occupancy for this property, including adults, children and infants is 4
Occupancy limits cannot be exceeded at any time, including visitors.
Parking is available for up to two vehicles at this home. Please note that boats, trailers, and RVs are unfortunately not permitted.

*Please note that the washer and dryer located at this unit is not for guest use. Please plan for your stay accordingly. Thank you.


*Rates are subject to change and may vary:
View Availability, Rates & Secure Booking
• Click on the calendar link
• Select arrival/departure dates for current rates and booking details
Discover your perfect Oregon Coast getaway at Beachcombers NW and skip third-party service fees!
Additional Features:
Spiral Staircase to Romantic Master Suite w/Mini Kitchen, Fireplace & Covered Deck access -Two "Electric" Fireplaces - Two Flat Screen TVs - Point Central Lock.
Rates
$149 - 425 /Night
Deposits & Policies
Payment Options:
~Visa/Mastercard
~American Express
~Discover

Pet Policy:
Pet-friendly
Smoking Policy:
No Smoking
Things to See & Do
Local Attractions:
Newport Oregon Coast Aquarium, Historic Nye Beach Shops & Restaurants, Glass Blowing Studio, Art Galleries, Rogue Ales Brewery, Ripley's Believe it or Not, Under Sea Gardens, Agate Beach Golf Course, Aquarium Village Antiques & Shopping, Whale Watching, Crabbing, Deep Sea Fishing, Scuba Diving.
Reviews
Secluded and relaxing!

"We really enjoyed staying at "The Lookout". The view is stunning and the top floor is delightful. Loved waking up to coffee in bed with that view! " —Guest from Vancouver
Review Source: Oregon Beach Vacations
"What a Lovely Place ~ We had a beautiful quiet comfortable week...the property is located in a great spot with no-one on one side and a quiet neighbor on the other. We were able to have our small dog with us. The walk to the beach was refreshing. Beds are very comfortable, lots of pillows to choose from. Recommend reistats on the switches...lighting is not easy on the eyes. Lots of dishes/pans to choose for size of home, kitchen is stocked well. Fireplace inserts a plus. Deck off top floor is definitely 'lookout' with full view quality. I will remember this is where many chapters of my book were written. Thank you, hopefully we'll have chance to be back!" —Guest from Olympia
Review Source: Oregon Beach Vacations
"A Coastal Getaway ~ We stayed 6 days and the view on this place never ever quit. Beautiful. I'll start with the positives. Very clean. The view was amazing, the beds were both very comfortable. It's at end of a private drive with only 3 other houses with it being at the end. The hot tub was lovely and private. The kitchen was well stocked as far as pots and pans, silverware, utensils l, bowls etc go. There was some salt pepper and thyme in cupboards. There was no coffee provided so bring your own. It's a regular coffee pot that worked well. The bbq out back looks funky but it cooked just fine and the grill was clean. There is a lovely fire pit out front that overlooks the ocean. There is a lovely balcony that also overlooks the ocean. We are in our 50s and in decent shape but the stairs are steep and spiral and were difficult to go and down constantly. Take your suitcases up the back stairs it'll be easier if your older like us. Plenty of space for 4 people. Now for the only negatives. The couch and chairs were not that comfortable at least for us. It didn't matter cause you can lay upstairs on the bed in the master bedroom. Lots of books to choose from. Internet worked well and T.V. was okay with on Demand and regular programming which took some getting used to. I met the owner Rick on the last day which was a bonus. One last thing is that I would totally recommend this place to getaway. It's close to everything as well but away. Oh and Beverly Beach is a short walk away. You can also drive and park in the day use area if you need to haul stuff to the beach. Unforgettable getaway. "

—Laura B. from Grants Pass
Review Source: Oregon Beach Vacations
"Had a Blast! ~ Perfect for a couple with kids, sunsets are amazing on the upper deck!" —jeremy b. from SPRINGFIELD
Review Source: Oregon Beach Vacations
Five Stars "The house was great other than hwy 1 being between the house and the beach a little more than a 10 min walk to beach its a 20 min downhill walk and a 30 to 40 min walk back all up hill the hwy is noisy if your on patio or in the hot tub"

06/26/2017 —william p from Hamilton
Review Source: Oregon Beach Vacations
"We stayed for 5 nights. We saw whales several times, a bunny came to visit everyday, long walks on the beach, coffee in bed with a beautiful view. Quick 10 minute walk to the Beach thru Beverly Beach state park. Hot tub was nice. House was very nice, location was very private."

08/08/2017 —Paula R from Selah,
Review Source: Oregon Beach Vacations
"This is our second year staying at the Lookout. We meet up with our friends every year and have a winter beach weekend. We have booked this house twice now and love it so much! This house is now part of our adult beach weekend tradition. Hope to have many more years and memories in this place abc year! The only negatives this trip was the up stairs bath tub took forever to drain so you were standing in water during your shower. So maybe some drano? And also we were kind of bummed that we could not access the washer and dryer this time. It is very convenient having the option of a washer and dryer when staying at the coast. Other than that, we love this place and will continue to stay here each year! Even talking about booking during warmer weather and bringing the kiddo. " —Annie G from Bend
Review Source: Oregon Beach Vacations
"This property is wonderful, delightful, and all those other adjectives which usually mean nothing, but in the case of this home are absolutely, positively true. This was our second time staying in the Lookout and it's pretty much the perfect beach-area house. It's secluded, quiet, CLOSE, and has an amazing, AMAZING deck. The only area where we ran into any problems was figuring out how to use the dang microwave on the first floor (I'm so ashamed!) Fortunately for us, there is a second microwave on the top floor, so our leftover artichoke dip was saved. Phew! Seriously, this place is the best!" —Josh Z. from Seattle
Review Source: Oregon Beach Vacations
"We absolutely loved the rental. It was spotless, beautiful, cozy and exceeded my expectations. The location and view were extraordinary. We would definitely stay here again. " —Rich D from Florence, Or,
Review Source: Oregon Beach Vacations
"Avery nice place! We will stay there again. Great views, clean house, inside and out. Comfortable bed, nice showers. Very impressive." —Kenneth D from Bend
Review Source: Oregon Beach Vacations
"We spent a week at the Look out vacation home and absolutely loved the location. It was over looking the ocean and it was secluded. The house was very clean and was like a new home. The only things I wasn't happy with was the WIFI was weak, the channel selection was bad and the plates we all cracked. The pans need replacing because the non stick surfaces were gone and a simple eggs would take all day to scrap off."
2017 —bryan w. from wenatchee
Review Source: Oregon Beach Vacations
"We stayed her in June 2017. Very clean and wonderful location. More than enough room for 2 adults and a small child. Kid thought the spiral staircase was pretty cool. We aren't a tall family but the spiral staircase could be an issue for taller guests when walking from the kitchen to living room area so you just need to pay attention. We spent most of the time sightseeing or at the beach. Only downsides are there are only 4 or 5 stations on the TV if you plan on spending a lot of time inside at the property. Also, some blinds on the front door would be handy to keep the direct sun out when eating in the kitchen. Other than that, the property provides awesome views and there is very little highway noise considering its directly below the property. Could hear the waves crashing the whole time. Very private as well. We would stay again if given the opportunity."

07/03/2017 —Jeremy C from Pleasant Hill
Review Source: Oregon Beach Vacations
Listed since 2013
Listing views: 34,470 | Month views: 135 | Year views: 1,293
Listing # 1955
View all Newport & South Beach vacation rentals
The Lookout - Private, Dogs Ok, Hot Tub
$149 - 425 /Night

Ocean View
2BR | 2BA | Sleeps 4
Pet-friendly
Rental Address: 12011 NE Beverly Dr, Newport OR OR 97365
Availability & Reservations
Oregon Beach Vacations
800.723.2383
503.528.7480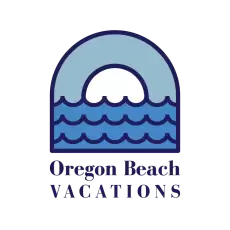 Email Owner/Manager
Calendar
Book Direct