House
Sleeps: 9
3 Bedrooms
2 Queen Beds
2 Twin Beds
1 Twin Bunkbed
Linens included
2 Baths
Shower
Tub
Kitchen
Stove
Refrigerator
Dishwasher
Microwave
Washer/Dryer
TV
Cable
Game Room
Wifi
Wood Fireplace
Internet
The Riptides is your quintessential beach house boasting 75 feet of ocean frontage and views of the estuary in which the Necanicum River meets the Pacific Ocean. Nestled in the highly sought after North Prom area this Seaside home will provide you and up to 8 others- plus man's best friend- the ideal home base for your Oregon Coast Vacation.

As you enter through the dining room the first thing you will notice is that this house has room for everyone! With dining chairs for 9 guests plus a high chair and booster seat no one is left out at mealtime. Beyond the full kitchen you enter into the main living area of the home which boasts a flat screen TV wood-burning fireplace small library of books comfortable seating and a beautiful ocean view. This level also has a full bath and 2 bedrooms; one with twin bunk beds and a second with a queen bed and ocean view.

The unique wrap-around porch is partially enclosed and allows you to take advantage of the BBQ picnic table and outdoor furniture no matter what the weather is!

Downstairs you will find a unique recreational area with a foosball table. This floor sleeps 4 with a queen bed and 2 twins. With the addition of the bathroom with shower and its own exterior entrance this area of the home allows everyone in your group to vacation together and still have their own space. The laundry facilities off the ground floor boast a washer/dryer and enough beach toys for the whole family to enjoy.

Extra additions such as board games Wi-Fi and a fire pit ensure that you and your guests will have a wonderful time- no matter the weather! Whatever your reason for coming to Seaside The Riptides will be your perfect home away from home.

Please note the third floor of this home is not available for guest usage.

Dog Friendly for up to 2 dogs, no other pets allowed. Please do not leave dogs unattended at any time in or on the property.

Sleeping Accommodations -
Main Floor-
Bedroom 1: 1 set of twin bunk beds
Bedroom 2: Queen bed
Bottom Floor-
Living area: Queen bed & 2 twin beds

Beach access is directly behind the home. Parking is limited to 3 vehicles.

Please Note: Due to Fire Regulations that the Fire Pit that is located West of the Property is Not Allowed for use as it is less than 50 Feet from the Dunes. For any questions please reach out to the City of Seaside Fire Department.

Rates are subject to change and may vary:
View Availability, Rates & Secure Booking
• Click on the calendar link
• Select arrival and departure dates for current rates and booking details
*Discover your perfect Oregon Coast getaway at Beachcombers NW and skip third-party service fees!
Additional Features:
•Foosball Table •BBQ: Charcoal •Outdoor Furniture •Fire Pit •Direct Beach Access
Rates
$245 - 949 /Night
Deposits & Policies
Payment Options:
~Visa/Mastercard
~American Express
~Discover

Pet Policy:
Pet-friendly
Other Policies:
Parking is available for up to three vehicles at this home. Please note that boats, trailers, and RVs are unfortunately not permitted. This home allows you to bring up to two dogs while vacationing here. Please do not leave dogs unattended at any time in or on the property.
Smoking Policy:
No Smoking
Things to See & Do
Local Events:
• Hood to Coast: Every August up to 1,000 teams start the 196-mile relay from Mt Hood to the beaches of Seaside.
• First Saturday Art Walk: This event takes place on the first Saturday of every month and features local artists showcasing their work in various galleries and businesses around town.
• Seaside Beach Volleyball Tournament: Held in August, this is one of the largest amateur beach volleyball tournaments in the world. Teams from all over come to compete.
• Seaside Wheels and Waves Car Show: Typically taking place in September, this event showcases a wide array of classic cars and hot rods along with a beach cruise and other automotive-related activities.
• Seaside Beach Run: This event includes a variety of running races on the beach, typically held in July. It's a great way to enjoy the beach and get some exercise.
• Seaside Jazz & Blues Festival: This annual event typically takes place in March and features live performances from local and regional musicians.
• Seaside Muscle and Chrome Car Show: Another car show in Seaside, this event usually happens in June and showcases muscle cars, hot rods, and classic vehicles.
• Sashay Square Dance Festival: This square-dancing event typically takes place in October and attracts square dance enthusiasts from various regions.
• Seaside Aquarium Events: While not annual, the Seaside Aquarium may host special events, educational programs, and feeding demonstrations. It's worth checking their schedule for any upcoming events.
Please note that event dates and details may change, so it's a good idea to check with the official Seaside, Oregon tourism website for the most up-to-date information.
Local Attractions:
• Have Fun on the Beach: Enjoy the sandy shores, play in the waves, build sandcastles, fly kites, or simply take a leisurely walk along the beach.
• Promenade along the Seaside Promenade: Known as the "Prom," this 1.5-mile oceanfront boardwalk offers stunning views of the Pacific Ocean and is perfect for strolling, jogging, or cycling.
• Seaside Aquarium: Discover local marine life, touch sea creatures, and watch feeding demonstrations at this family-friendly attraction.
• Lewis and Clark Salt Works: Learn about the historic Lewis and Clark expedition and their salt-making efforts at the reconstructed salt-making site.
• Broadway Street: Explore the vibrant downtown area, filled with shops, restaurants, art galleries, and unique boutiques.
• Seaside Historical Museum: Dive into Seaside's past through exhibits and artifacts showcasing its history and culture.
• Tillamook Head Traverse Hike: For outdoor enthusiasts, this trail offers stunning views of the coastline and nearby Tillamook Head.
• Kayaking and Paddleboarding: Rent a kayak or paddleboard to explore the serene waters of the Necanicum River.
• Seaside Golf Courses: Seaside 9-hole Golf Course, Nearby Gearhart Golf Links and The Highlands Golf Club.
• Carousel Mall: Take a ride on the historic carousel or browse through various shops for souvenirs and local crafts.
• Fishing & Razor Clamming: If you enjoy fishing, Seaside offers opportunities for freshwater and ocean fishing. You can also go clamming during specific seasons. Typically, October to May. • Necanicum Estuary: Explore the estuary, a natural habitat for a variety of wildlife and birdwatching.
• Funland Entertainment Center: Enjoy arcade games, bumper cars, and other fun activities suitable for the whole family.
• Seaside Inverted Experience: Experience the quirky and fun world of an inverted house, where everything is turned upside down.
• Seaside Farmer's Market: If you're visiting during the summer, check out the local farmer's market for fresh produce, crafts, and food vendors.
• Whale Watching: Depending on the season, you may be able to spot gray whales on their migration journey.
• Beach Volleyball: Join a friendly game of beach volleyball on the sandy shores.
• Bonfires on the Beach: In designated areas, enjoy an evening bonfire with friends and family while listening to the crashing waves.
Reviews
FIVE STARS!

WONDERFUL STAY

The property was clean, spacious and had everything we needed. Maybe could use a couple more kitchen pots-but I did quite a lot of cooking. Everything was convenient, even had pizza delivered, and the neighborhood was nice with the residents very friendly. Thoroughly enjoyed our stay. The beach was perfect, and the time with distant family, priceless! —Curtis G.
Review Source: Oregon Beach Vacations
FIVE STARS!

THAT MAIN ROOM...

We booked the trip for the extended family based on that main room to hang out in and look at the surf. It did not disappoint. The house is old and has a mix match of updated things and older. So the guts of the house aren't 5 stars but the location is! This is past the boardwalk so there is no one walking in front of the house. As a matter of fact it's far enough from the boardwalk that the stretch of beach in front of it has far less people than down the beach. The only negatives are 2/3 rooms. Having a bunk bed for a married couple isn't ideal. That basement room with a queen and thrown in twin beds isn't the best either. But they are all functionable. They have a wood fireplace but don't have any wood. A small bundle of wood would have been a nice touch. Back to the positives: Nice drip coffee maker. The wifi is good. We felt the kitchen was stocked well enough. Lots of seating at the tables for dinner. We would definitely consider booking again. The only thing that would make us think twice are those odd sleeping arrangements. But when it's all said and done we would likely rebook. —Keith H.
Review Source: Oregon Beach Vacations
FIVE STARS!
All of my guests were thrilled. Very relaxing and a beautiful view of the ocean! —DENNIS A
Review Source: Oregon Beach Vacations
Great family or multi family stay!!!

"Wonderful location! Clean and comfortable! Will definitely return!" —Andy P. from Kennewick
Review Source: Oregon Beach Vacations
Living it up on the Oregon Coast

"Very serene, had a very nice vacation here. Great place to bring your dogs no carpets or cloth furniture. The only issue was the wrong code was given to us for the lockbox. Called the number on the reservation and the person I spoke to was very reassuring and helped with different codes until we received the correct one." —Guest from Columbia City
Review Source: Oregon Beach Vacations
Loved it!

"The house was exactly as pictured. Right on the beach, had everything we needed and then some!" —Guest from Portland
Review Source: Oregon Beach Vacations
Family Time

"The house was amazing with great seating inside and out. It was a wonderful location with easy access to the beach and the estuary. They have done a very nice job with the deck and wind breaks that allow for enjoyable outdoor time. There is a large table in the eating area that was perfect for cards and games in the evening. Our only reservation, was the 3 bedrooms. For your family the configuration of all adults, was interesting, but we made it work. It is really 2 bedrooms and a room with a set of small bunk beds. Over all it was a beautiful quiet location and close to everything in the area. " —Guest from Portland
Review Source: Oregon Beach Vacations
Family Reunion At The Riptides

"We had a wonderful week at the Riptides! House was clean and well furnished. Kitchen was small, but well stocked with dishes and cooking gear. We had 8 people and enjoyed the large living room, dining room and fire pit. The beach was lovely and we also enjoyed exploring the town of Sea Side with lots of shops and restaurants. We will be back! " —Mark C. from Columbia Falls
Review Source: Oregon Beach Vacations
"Great beach location for the 4th of July! Loved being on the beach front. To me it was worth the extra rather than being a few houses back.We watched the Seaside 4th fireworks from the backyard fire pit. Roasted s'mores and had a great time." —William S. from Snohomish
Review Source: Oregon Beach Vacations
"Overall, a very enjoyable experience. The house was clean and had what our party of 8 needed. Our only issues were we were given the wrong key code to enter the house, then were only given 1 key that only worked on the lower level door, which made it inconvenient. Also, when we called to have someone fix the light in the kitchen that stopped working, no one came even after the person on the phone said they would fix it. This made it difficult to work in the kitchen after dark." —Guest from Longview
Review Source: Oregon Beach Vacations
"The perfect house! This house was amazing! Tons of space (even as a family of 5). Exactly what we were looking for. Loved that it was off the Seaside Prom so we had zero strangers walking in front of the house. One reason we picked this place was if/when the weather turned nasty, we could have a great time indoors while keeping our view of the beach." —David P. from Pasco
Review Source: Oregon Beach Vacations
"Very pleasant" —Gerrald from Redmond
Review Source: Oregon Beach Vacations
"We had a great stay and felt the relaxation start as we settled into this comfy beachfront find! We love the dining space and livingrrom space as we are all about hanging out and visiting, reading and playing games and friend and family time when we go to the beach. Foosball downstairs was a hit with the kids. The views melted the stress away for the adults!" —Erin H from Longview
Review Source: Oregon Beach Vacations
"We rented the beach house for our aunt's birthday and our kids' Spring Break. The main floor was perfect for entertaining and sleeping. We didn't really spend any time in the basement. It's perfect for older kids. It's be nice to have basic essentials in the cupboards - spices, coffee, tea, etc. like other rentals. We loved the location and being able to have our dog. Place is dated but beautifully maintained. We'd have loved to use the fireplace but couldn't. The owner should consider investing in new window treatments at least for the bedrooms." —Guest from Portland, OR
Review Source: Oregon Beach Vacations
"We had our children and grandchildren all together for three nights in seaside, we did it all, all the rides, a campfire, and the aquarium, great fun! The house is roomy and great for family dinners, the downstairs is a little awkward for sharing with adults but we made it work. There was only one garbage bag left in the house, and the floor needed mopping, otherwise everything was great." —Guest from Portland, OR
Review Source: Oregon Beach Vacations
"Extremely easy to book online and just show up. Everything was perfect! " —Janis H from Centralia
Review Source: Oregon Beach Vacations
"We had a great time at this very nice beach house. My kids loved it so much. It was nice to be able to head right down to the water wothout having to go anywhere all the time! Thank you for having comfy chairs and plenty of sand toys for the kids!" —Guest from Kirkland
Review Source: Oregon Beach Vacations
"What a great beach house! Such a beautiful view of the beach, convenient to everything, yet situated in a quite setting/neighborhood. Plenty of room for the 6 adults in from Texas and Wisconsin for a family wedding on the beach in Gearhart on the hotest day of the year, 103 degrees! House held everything we needed, fresh linens and beds comfy, kitchen supplies, plenty of seating for eating and relaxing. Thanks for the hospitality!
"

07/03/2017 —Guest from Spring
Review Source: Oregon Beach Vacations
"This is a wonderful location right on the dune with some wonderful views, especially if you like to enjoy the sunset. It does not get better.

The layout is interesting, with open sleeping in the basement and a couple rooms on the main level. The top floor is private. The kitchen has everything you need but is small, only a couple of people in there at a time.

The dining area and deck are quite spacious. Perfect gathering space inside and out. The fire pit provides a great place to gather to watch the sunset and enjoy smores.

We had some problems with the wifi, it just did not work for us. Tried contacting the property management company and never heard back from them. Don't count on the wifi working.

This is a great, quiet location to enjoy the ocean in Seaside. And you are not too far from the action in downtown Seaside." —Peter S from Westminster
Review Source: Oregon Beach Vacations
"Fantastic--loved it--want to come again!!! Loved the privacy of the beach, the cool air in the vents, the large family table, the porch, the fire pit, beach toys for the children, well-stocked kitchen, nice appliances, good beds----what can I say? It was perfect!!!!! Wonderful family memories were made here!!!!!" —Guest from Portland
Review Source: Oregon Beach Vacations
Listed since 2012
Listing views: 37,518 | Month views: 1 | Year views: 1,280
Listing # 1840
View all Seaside & Gearhart vacation rentals
The Riptides - Direct Beach Access
$245 - 949 /Night

Oceanfront
3BR | 2BA | Sleeps 9
Pet-friendly
Rental Address: 1701 N Prom, Seaside OR 97138
Availability & Reservations
Oregon Beach Vacations
503.528.7480
800.723.2383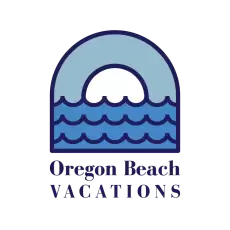 Email Owner/Manager
Calendar
Book Direct