View from master bedroom deck
Virtual Tour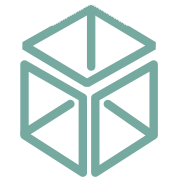 House
Sleeps: 4
2 Bedrooms
1 King Bed
1 Queen Bed
Linens included
Housekeeping: Self-Serve
2 Baths
Shower
Tub
Kitchen
Stove
Refrigerator
Dishwasher
Microwave
Washer/Dryer
TV
DVD
Roku - streaming internet TV only w/Amazon Prime
Internet
Unfenced Yard
Traxlers Surfside Cottage is a brand new 1,344 square foot beach front house with amazing views and an open floor plan. The kitchen, living and dining room, are all on the main floor with stunning views of Heceta Beach. Walk out on the front deck, and take a short path to the beach. The deck also wraps around the beach side of the house, so you have a wind protected place to sit on those windy summer days.

You'll also find a queen bedroom, a full size stack washer & dryer, and a full bathroom with a shower/tub combo on the main floor. The kitchen features stainless appliances and granite counter tops. You'll find a full size dishwasher, a built in wall oven, microwave, and a separate glass cook top. There is also a door from the kitchen out to the to the barbeque, so that the cook doesn't have to traipse thru the living room.

The master bedroom is upstairs, with a king size bed, stunning views, a sitting area, an electric fireplace and it's own wind protected deck. There is also another bathroom, on this floor, with a shower tub combo. With this view, you'll never want to get out of bed.

The street side of the house has a driveway where you can park a truck & ATV Trailer - plus an additional car.
Additional Features:
Enhanced Cleaning Practices: 24 hour gap between rentals contactless check in/out professionally cleaned between each stay - using disinfectants approved by global health agencies to help prevent the spread of COVID-19 All high-touch surfaces have been sanitized, such as doorknobs, cabinets and light switches using extensive cleaning checklists Cleaning supplies on hand for guest use.
Rates
$219 - 293 /Night
$1528.48/Week
Deposits & Policies
Cancellation Policy:
Travelers who cancel at least 30 days before check-in will get back 100% of the amount they've paid. If they cancel between 14 and 30 days before check-in, they'll get back 50%. Otherwise, refund will only happen if we rebook those dates.
Payment Options:
~Visa/Mastercard
~American Express
~Discover
~Debit Card

Check In Time:
4:00PM
Check Out Time:
11:00AM
Pet Policy:
Pet-friendly
Pet Deposit:
20.00 per night per dog
Other Policies:
Smoking allowed outside
Smoking Policy:
No Smoking
Minimum Stay:
2 night
Things to See & Do
Local Attractions:
The Oregon Dunes and Siltcoos Recreation Areas provides a host of outdoor activities. Florence is surrounded by some of the world's largest dunes, 15 freshwater lakes, and the Siuslaw River. In addition, we are conveniently located to major Oregon Coast attractions such as the Sea Lion Caves, Heceta Head Lighthouse, the Oregon Coast Aquarium, and Three Rivers Casino. Heceta Beach starts at the North Jetty of the Siuslaw River and goes North for 3 miles of sandy beach, where it crosses Sutton Creek and turns into Baker Beach - which is wild life preserve continuing on for another 5 miles of sandy walking.
Listed since 2017
Listing views: 16,956 | Month views: 3 | Year views: 1,234
Listing # 2191
View all Florence vacation rentals
Traxler's Surfside Cottage - on Heceta Beach, Dogs Ok
$219 - 293 /Night
$1528.48/Week

On the Beach
2BR | 2BA | Sleeps 4
Pet-friendly
Rental Address: 88494 1st Ave, Florence OR 97439
Availability & Reservations
Leslie Kettenhofen
Whales Watch Vacation Rentals
541-999-1493

Email Owner/Manager
Calendar
Visit Website
Book Direct