Condo
Sleeps: 4
1 Bedroom
1 King Bed
1 Sofa Sleeper
Linens included
1.3 Baths
Shower
Stove
Refrigerator
Dishwasher
Microwave
Washer/Dryer
TV
Cable
DVD
Gas Fireplace
Internet
Elevator
Waters Edge #404 is a one bedroom, one and a quarter bath condo with room for four guests located in the historic Taft District of Lincoln City. Relax in luxury with this peaceful top floor view of the Siletz Bay and the Pacific Ocean. Watch as the bay awakens with the rising sun and changing tide. Enjoy the seabirds as they circle the beach and keep the clam diggers and fishermen company.

Leisurely stroll up the beach toward the mouth of the bay. Search for the occasional perfectly intact seashell or beautifully formed piece of driftwood. There are even unique ocean formed rocks and sea glass to be found. Once in a great while you may even find a glass float used by Pacific Ocean fishermen. Keep an eye on the water and you might catch a glimpse of the seals playing in the tidewaters. You might even want to fly a kite on one of those windier Oregon coast days and watch the shapes of the clouds drifting by.

Take a hike on one of the great trails in the area, such as Cascade Head in the north. Have lunch at one of the local restaurants where you can get everything from a hot dog to a gourmet meal, or take a picnic lunch down to the beach. If you're an antique collector, you'll find the many shopping areas around Lincoln City to be a treasure trove! You may find that there are not enough hours in a day or space in your car to complete your treasure hunting! In the evening, relax on the deck and enjoy your favorite drink as the sun sets and the beachgoers start their driftwood fires to ward off the evening chill.

Finally, if you must keep in touch with the office, home or would like to research the Lincoln City area, Wi-Fi is available as one of the amenities provided to help make your stay at Waters Edge #404 perfect. Come down to the beautiful Oregon coast today!

Parking is available for up to one vehicle at this home. Please note that boats, trailers, and RVs are unfortunately not permitted. This home is not pet friendly so please leave your pets at home, or make other arrangements for them.

Sleeping Accommodations:

Forth Floor Unit:
Bedroom 1: King
Living Room: Sofa Sleeper

Beach Access: Right behind the building, Bay front a short walk to the East and you are then on the ocean side.

*Rates are subject to change and may vary:
View Availability, Rates & Secure Booking
• Click on the calendar link
• Select arrival/departure dates for current rates and booking details
Discover your perfect Oregon Coast getaway at Beachcombers NW and skip third-party service fees!
Rates
$89 - 249 /Night
Deposits & Policies
Payment Options:
~Visa/Mastercard
~American Express
~Discover

Pet Policy:
No Pets Allowed
Things to See & Do
Local Attractions:
7.5 Miles of Beach, Tide Pooling, Agate & Rock Hunting, Surfing, Kayaking, Paddle Boarding, Clamming & Crabbing, Hiking, Devil's Lake offers Freshwater Fishing & Water Sports, Great Shopping & Restaurants, Factory Outlet Stores, Novelty & Antique Stores, Golf Resorts, Chinook Winds Casino, Kids Arcade, Skate Board Park, Glass Blowing Classes & Art Studios, Culinary Center offers Classes & Cook-Offs, Finders Keepers Glass Floats.
Reviews
WE HAVE BEEN TO THIS UNIT MANY TIMES IN THE PAST AND ALWAYS TRY TO GET THIS UNIT AS WE KNOW EXACTLY WHAT THE UNIT HAS
We have been to this unit many times in the past and always try to get this unit as we know exactly what the unit has. It is an exceptional value and a great location. Thank you for sharing your place with us. —by Sandra Anello
Review Source: Oregon Beach Vacations
LANDS EDGE 404
Great location to watch a giant lake appear during high tide that comes into this huge inlet —- and disappears to a tiny river flowing to the ocean (to the west) Morning greets you with an inlet you can walk across or dig clams. I loved elevator access to my spacious condo on the 4th floor. It was very clean, (but had to read the notebook to work the cable tv's 3 remotes. Ha). I definitely would recommend this place. —by Anonymous
Review Source: Oregon Beach Vacations
A QUIET WEEKEND ON THE OREGON COAST
We enjoyed two quiet days of sunny coastal weather in a clean and accommodating property. We enjoy cooking our own meals and were pleased to have a working kitchen. The property was well furnished with all the essentials for comfort. —by Paula M.
Review Source: Oregon Beach Vacations
PERFECT GETAWAY
This is our second stay in this condo. It is comfortable and has a nice view of the bay. Looking forward to staying again in the spring. —by Anonymous
Review Source: Oregon Beach Vacations
"This unit is well equipped, with a washer, dryer and kitchen essentials. A large selection of DVDs, and the top floor views of the bay are wonderful. The bed is far more comfortable than it appears. The only negative is that the water control for the shower is super touchy - and works the opposite of how it is indicated. Took us a few tries to get the right Goldilocks setting! The only thing missing here are Coasters... but we used the reading materials we brought along. Don't overlook Snug Harbor, just down the street, as a breakfast choice. Great service, good food and a short walk. " —Theresa S. from Oregon City
Review Source: Oregon Beach Vacations
"We have been to this unit many times in the past and always try to get this unit as we know exactly what the unit has. It is an exceptional value and a great location. Thank you for sharing your place with us. " —Sandra from Salem
Review Source: Oregon Beach Vacations
"Great space to relax. For a large facility it was very quiet. Enjoyed it very much!" —Vicki from Maple Ridge
Review Source: Oregon Beach Vacations
Listed since 2019
Listing views: 5,972 | Month views: 46 | Year views: 362
Listing # 2775
View all Lincoln City vacation rentals
Waters Edge 404
$89 - 249 /Night

Bay Front
1BR | 1.3BA | Sleeps 4
No Pets Allowed
Rental Address: 5201 SW Hwy 101 #404, Lincoln City OR
Availability & Reservations
Oregon Beach Vacations
503-528-7480
800-723-2383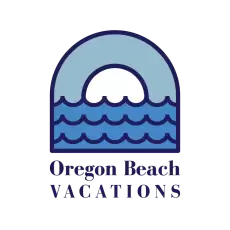 Email Owner/Manager
Calendar
Book Direct