Waters Edge condos on the Siletz Bay with ocean views
Waters Edge #404, 1bd/1ba
Waters Edge Condos - Historic Taft District
Condos
Sleeps: 6
1 Bedroom
Linens included
1 Bath
Shower
Tub
Kitchen
Stove
Refrigerator
Dishwasher
Microwave
TV
Cable
Wifi
Gas Fireplace
Internet
Water's Edge is the perfect destination if you're planning a group retreat or looking for a place for a family of four. Here on the Siletz Bay, you'll enjoy beautiful bayfront views as well as easy access to the ocean, which is a 5 minute walk to the east.

The complex is centrally located for several dozen food and recreational activities in the immediate area. This includes the Chinook Winds Casino and Tanger Outlet Mall, which are both within a 12 minute drive north. Water's Edge is a premier condominium complex built in the 1990s, with 57 units total and many listed as vacation rentals. Come down to the Water's Edge today to experience the charm of Lincoln City here on the Siletz Bay.

1 & 2 Bedroom Condos
Pet Friendly Options

*Rates are subject to change and may vary:
View Availability, Rates & Secure Booking
• Click on the calendar link
• Select arrival/departure dates for current rates and booking details
Discover your perfect Oregon Coast getaway at Beachcombers NW and skip third-party service fees!
Additional Features:
•Elevator •Full kitchen with built-in microwave, oven, range, dishwasher and full-size refrigerator with ice maker •All units are Bay front Balconies with glass windbreak • Washers & Dryers Available Upon Request • Walking distance to grocery store & restaurants
Rates
$92 - 350 /Night
Deposits & Policies
Payment Options:
~Visa/Mastercard
~American Express
~Discover

Pet Policy:
Pet-friendly
Other Policies:
Rates do not include fees and taxes. *PLEASE NOTE - PET FRIENDLY UNITS will allow 2 PETS MAXIMUM, UNDER 40 LBS. LARGER ANIMALS WILL BE REQUIRED TO BE REMOVED. **Pets must be registered with Oregon Beach Vacations prior to your stay; Breed, Description, Weight, State License number for the dogs and city or county where license was purchased.

Quiet hours are between 7:00pm and 7:00am
Things to See & Do
Local Attractions:
Walking distance to grocery store & restaurants *Only minutes away from Salishan, Tanger Factory outlet shopping, award winning restaurants, Chinook Winds Casino and antique shops. 7.5 Miles of Beach, Tide Pooling, Agate & Rock Hunting, Surfing, Kayaking, Paddle Boarding, Clamming & Crabbing, Hiking, Devil's Lake offers Freshwater Fishing & Water Sports, Great Shopping & Restaurants, Factory Outlet Stores, Novelty & Antique Stores, Golf Resorts, Chinook Winds Casino, Kids Arcade, Skate Board Park, Glass Blowing Classes & Art Studios, Culinary Center offers Classes & Cook-Offs
Reviews
Condo #313 "It was very clean,and quite. Really liked how you checked in and out, just down load the app, code is sent for key box, no hassle. Would definitely stay again."

—Patricia E from Portland
Review Source: Oregon Beach Vacations
Condo #308 "We stayed in this condo for 6 days. Excellent view of the bay and sunsets! Clammers and families on the beach area below our balcony. condo exactly as described in the ads. We will return!"

—Kathi E. from Hillsboro
Review Source: Oregon Beach Vacations
Condo #403 "Easy check in, exceptionally clean, quiet location, good value for the price "

—Guest from Coeur D Alene
Review Source: Oregon Beach Vacations
"We love Waters Edge, always a nice stay. Beautiful view."

—Dale C from Vancouver
Review Source: Oregon Beach Vacations
"My wife and I stayed at condo 403 for five days and loved our time there. The condo was fully stocked and well maintained. The location was perfect: on the beach, next to the best tourist spots and restaurants, and outside the hussle and bussle of the main city. Because of how quiet it was, we forgot that the city was larger than the fantastic shops that were within walking distance. We would go back any time, without question." —Guest from Nampa
Review Source: Oregon Beach Vacations
"Condo 301- Very nice quiet location at the end of the complex. We loved watching the view change with the changing tide. My grandchildren loved getting out on the beach and clamming. We were just above a park and could use their BBQ facilities as the condo did not have BBQ." —Guest
Review Source: Oregon Beach Vacations
Unit 312 "Great location near our favorite stretch of beach. Just the basic amenities, which were fine for my little family for a 4-night stay. A larger family or a longer stay without having access to an in-unit washer/dryer would have been difficult. We were only provided a small bottle of shampoo and bar soap. Nicer toiletries would have been appreciated. The unit is pretty stuffy, but a fan was provided to help with that, and the patio doors open allowed the breeze in. Earlier reviews said there was not an elevator, but there is and thank goodness for that! " —Guest from Emmett
Review Source: Oregon Beach Vacations
"We really enjoyed our stay at Water's Edge #404. The view of the bay was awesome and we enjoyed watching the seals, cranes, eagles, and turkey vultures that frequented the sand bars. The condominium complex was fairly quiet and being on the top floor ensured we didn't hear any noise above us! Aside from it getting pretty warm in the room towards the end of the day, we alerts quite comfortable. The stove and dryer didn't work so hopefully those things are fixed before the next guests arrive. "

—Brandon from La Center
Review Source: Oregon Beach Vacations
Condo 310 "Even though we had seen the property online we were still delighted when we arrived. We had no problems with getting in and there was a nice welcome pack waiting for us which took off the need to rush out and shop, really thoughtful, thank you.
We were pleased to be on the third floor as the views were absolutely marvellous !
Everywhere clean and comfortable. Lovely selection of books and games. Good household electrics including dishwasher and washing machine.
No complaints except for one broken plastic chair on balcony, that's it !"

—Maria from Emeryville
Review Source: Oregon Beach Vacations
"We love staying at The Waters Edge and are always thrilled to find pet friendly units. 213 was a great choice; beautiful scenery,quiet, cozy and priced just right. A few things need attention such as there are a limited amount of cutlery in the drawers, there is no cutting board and a king size bed would've made the stay just that much more comfortable. We hope to rent again. Thank you!"

—Leigh H from Gresham
Review Source: Oregon Beach Vacations
" We stayed in this unit (313) for our anniversary and were fortunate to have beautiful weather at the coast in October. The unit is nice and clean, well stocked with basic kitchen items. It is in a complex that is close to the highway but this unit is at the far end away from traffic noise. Reviews of other units in this complex complain about hard beds but this unit has a fairly new queen size memory foam mattress which was quite comfortable. The location is in the south end of Lincoln City in the old Historic Taft District. It has a good view of Siletz Bay and the Salishan spit. The beach is right by the unit and as you walk toward the ocean we saw many people fishing and catching crabs. The unit is within two blocks walking distance of several restaurants, a grocery store and a pastry shop. For those looking for a special evening, it is less than a half mile south to get to the Bay House restaurant or perhaps a mile to the restaurant at Salishan resort. The complex does have an elevator to reach the upper floors. This particular unit does not have a washer and dryer although some of the others do. It is advertised as having wi-fi and all the equipment was in place but we had no signal or connection during our stay. Do your research in advance for places to eat or shop because there is no phone book in the unit or any information about the town or restaurants (menus) or shops. " —Guest
Review Source: Oregon Beach Vacations
Listed since 2009
Listing views: 63,460 | Month views: 272 | Year views: 3,444
Listing # 1221
View all Lincoln City vacation rentals
Waters Edge Condos - Siletz Bay & Ocean Views
$92 - 350 /Night

Ocean View
1BR | 1BA | Sleeps 6
Pet-friendly
Rental Address: 5201 SW Hwy 101, Lincoln City OR 97367
Availability & Reservations
Oregon Beach Vacations
800.723.2383
503.528.7480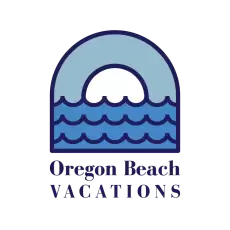 Email Owner/Manager
Calendar
Book Direct