Virtual Tour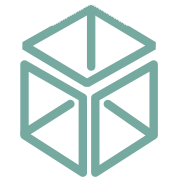 House
Sleeps: 6
2 Bedrooms
1 King Bed
1 Queen Bed
1 Hide-A-Bed
Linens included
Housekeeping: Self-Serve
2 Baths
Shower
Kitchen
Stove
Refrigerator
Dishwasher
Microwave
Washer/Dryer
TV
Roku - streaming internet TV only
Internet
Unfenced Yard
Just north of historic downtown Florence is the peaceful, oceanside neighborhood of Heceta Beach and the location of the Y-Knot built in 2006. The Y-Knot is an 1100 square foot 2 bedroom, 2 bathroom home with peeks of the ocean.. It's less than 2 blocks from the path that leads out to Heceta Beach and it has view of the ocean from the second floor. It has a lovely wrap around deck, with an outside table for dining in the afternoon sun. The large deck on the south is wind protected from our summer winds.

Y-Knot is perfect for 2 couples, this home has two bedrooms and two baths on separate floors. On the first floor you'll find the laundry room with full size washer & dryer. There is also a queen bedroom that has it's own TV and a bath with shower. Upstairs is a King Bedroom, also with it's own TV and a large walk in closet. You'll also find a loft for enjoying the view or watching TV. The kids will enjoy this space as well.
Additional Features:
Enhanced Cleaning Practices: 24 hour gap between rentals contactless check in/out professionally cleaned between each stay - using disinfectants approved by global health agencies to help prevent the spread of COVID-19 All high-touch surfaces have been sanitized, such as doorknobs, cabinets and light switches using extensive cleaning checklists Cleaning supplies on hand for guest use.
Rates
$144 - 210 /Night
$1009.13/Week
Deposits & Policies
Cancellation Policy:
Travelers who cancel at least 30 days before check-in will get back 100% of the amount they've paid. If they cancel between 14 and 30 days before check-in, they'll get back 50%. Otherwise, refund will only happen if we rebook those dates.
Payment Options:
~Visa/Mastercard
~American Express
~Discover
~Debit Card

Check In Time:
4:00PM
Check Out Time:
11:00AM
Pet Policy:
Pet-friendly
Pet Deposit:
20.00 per night per dog
Other Policies:
smoking allowed outside
Smoking Policy:
No Smoking
Minimum Stay:
2 night minimum
Things to See & Do
Listed since 2017
Listing views: 10,975 | Month views: 61 | Year views: 707
Listing # 2196
View all Florence vacation rentals
Y-Knot - 2 bedroom 2 bath walk to beach dog friendly
$144 - 210 /Night
$1009.13/Week

Peek of Ocean
2BR | 2BA | Sleeps 6
Pet-friendly
Rental Address: 4553 Arago Street, Florence OR 97439
Availability & Reservations
Leslie Kettenhofen
Whales Watch Vacation Rentals
541-999-1493

Email Owner/Manager
Calendar
Visit Website
Book Direct