House
Sleeps: 12
5 Bedrooms
2 King Beds
2 Queen Beds
2 Twin Beds
1 Sleeper Sofa
Linens included
4 Baths
Shower
Hot Tub
Jacuzzi Tub
Kitchen
Stove
Refrigerator
Dishwasher
Microwave
Washer/Dryer
TV
Cable
DVD
Wifi, DVD Movies
Gas Fireplace
Internet
Barbeque
Fenced Yard
Sunset Ridge is a premier oceanfront vacation rental located in the Roads End area of Lincoln City. This five bedroom, four bathroom home features a newly renovated game/hot tub room, miles of ocean views, and the size to house all of your extended family.

The upstairs master bedroom of this home features a private deck as well as a flat-screen TV, king sized bed, and gorgeous bathroom with a jetted tub and walk-in shower. Further into the home, guests can find two bedrooms featuring a queen bed, and a children's bedroom on the first floor offering 2 twin bed. Guests can also find an additional master bedroom on the main floor of the property with another king size bed.

In addition to these sleeping accommodations, this home also offers guests the experience of an indoor hot-tub; this tub overlooks the beautiful and rugged coast that the Roads End area is known for, and is sure to provide guests with memories on every visit. Sunset Ridge is a pet friendly home and welcomes up to two dogs on any given reservation. Bring the whole family along with you on your next Oregon coast adventure!

On top of the beautiful accommodations and amenities this home offers, it also sits in an ideal location. Sunset Ridge is just to the south of the Roads End State Park, jutting out a little ways into the sands of the Oregon Coast. If this beach access isn't close enough for you, guests can find their own neighborhood beach access located within 10 feet of the property along the north side of the home.

Guests will also find themselves within a 10 minute walk to the Chinook Winds Casino as well as all of the restaurants surrounding the northern Lincoln City area. For shopping, the Safeway in town is less than a 4 minute drive away which makes this home ideal if guests decide to eat-in last minute. Guests can also find hiking trails to the north-east of Sunset Ridge, and clamming to be had in the Siletz Bay located 15 minutes to the south.

Sunset Ridge has the sleeping arrangements, amenities and location to make any trip one to be remembered. Experience this beautiful oceanfront vacation rental on your next trip down to the Oregon coast, and experience Lincoln City in luxury!

Dog Friendly for up to 2 dogs, no other pets allowed. Please do not leave dogs unattended at any time in or on the property.

SLEEPING ACCOMMODATIONS
First Floor:
Downstairs Master - King Bed
Bedroom 1 - 2 Twin beds
Living Room - Sleeper Sofa

Second Floor :
Upstairs Master - King bed
Bedroom 2 - Queen bed
Bedroom 3 - Queen bed

Rates are subject to change and may vary:
View Availability & Instant Quote. Easy Secure Booking
• Click on the calendar link
• Select arrival and departure dates for current rates and booking details
*Discover your perfect Oregon Coast getaway at Beachcombers NW and save third-party travel site service fees!
Additional Features:
Roads End Location, Luxury Home, Indoor Hot Tub Room w/Oceanfront View & Bar, 2 Jacuzzi Bath Tubs, Fenced-in Yard, Foosball Table, Parking: 4 Cars Max • No Contact Check-in and Check Out • High Touch Surfaces Cleaned with Disinfectant • Towels and Bedding Washed in 60C/140F Water
Additional Amenities:
Smart TV, Blue-Ray DVD Player, Board Games
Rates
$309 - 1199 /Night
Deposits & Policies
Payment Options:
~Visa/Mastercard
~American Express
~Discover

Pet Policy:
Pet-friendly
Smoking Policy:
No Smoking
Things to See & Do
Local Attractions:
7.5 Miles of Beach, Tide Pooling, Agate & Rock Hunting, Surfing, Kayaking, Paddle Boarding, Clamming & Crabbing, Hiking, Devil's Lake offers Freshwater Fishing & Water Sports, Great Shopping & Restaurants, Factory Outlet Stores, Novelty & Antique Stores, Golf Resorts, Chinook Winds Casino, Kids Arcade, Skate Board Park, Glass Blowing Classes & Art Studios, Culinary Center offers Classes & Cook-Offs, Finders Keepers Glass Floats.
Reviews
1,000,000 VIEW

"Had an amazing time at this houses with my family." —Travis C. from Vancouver
Review Source: Oregon Beach Vacations
A beautiful experience

"My vacation rental experience was absolutely wonderful. We didn't want to go back home. Lol! We will definitely be back. It was very clean and the view was amazing. Thank u so much." —Priscilla G. from Othello
Review Source: Oregon Beach Vacations
A perfect place to spend a weekend with friends and family

"We enjoyed staying in Sunset Ridge. The views from the house and deck are incredible. There is a little fenced backyard for the dog. After finding extension leaves for the table, we had sit down dinner for 11 people. Small problems included: 1) broken head section of sofa bed in TV room so it would not stay leveled 2) lack of coffee filters 3) not enough sheets for sofa beds 4) very dirty grill (we cleaned it up). Overall, great property and we will definitely be back." —jadwiga g. from Corvallis
Review Source: Oregon Beach Vacations
FAMILY VACATION AT SUNSET RIDGE
"Loved the house at Sunset Ridge! Plenty of room for 8 people and lots of bathrooms. And the view was outstanding! Plenty to do from whale watching, clamming, and a great aquarium in Newport. We had lots of fun on the beach also. " —Alice from Cle Elum
Review Source: Oregon Beach Vacations
PICTURES DON'T DO JUSTICE!!!
"My friends and I all LOVED this house. This pictures on the website do not so this house justice. It's absolutely amazing and the view is even better!!!! I would absolutely recommend this house to anyone as we will probably rent it again someday!!! House was extremely clean and ready for use when we arrived. The management company responded to my one email very quickly. We we're all extremely pleased with our experience!!!" —Guest from Sherwood
Review Source: Oregon Beach Vacations
MOTHER'S DAY WEEKEND GETAWAY
"The views were spectacular, and the House was roomy. All four of us had our own bedroom. Having four bathrooms was also nice. The house is older and definitely in need of some TLC. It could also use a good cleaning. Mold, dust, and dead flies need to be attended. It's also right next door to a State Park which means crowds, and the accompanying noise during the day. The park is also the only path down the cliff to the beach. Dogs enjoyed the small back yard (large dogs would need regular walking), though one dog was able to get through the bushes and fell off the cliff to the beach. Price was kind of high for the condition of the house; will look for better accommodation next trip. " —Guest from Redmond
Review Source: Oregon Beach Vacations
BEACH HOUSE PARADISE
"We had a great time in Oregon, and the beach house is the perfect setting for an amazing vacation retreat." —Misty K. from Reed Point
Review Source: Oregon Beach Vacations
BEAUTIFUL HOME, COMFY STAY!
"Our overall experience was wonderful. The home was very big and spacious for our large group. Having 4 full bathrooms is definitely a major plus to this home. The kitchen is well set up for groups, as in doesn't get crowded with 2-3 cooks. Loved the master suite, the hot tub and all the decks that offered a great view of the ocean. The one thing we found we were in need of was hooks. We had several small children who got their clothes quite wet and there was very limited space to hang them. Also, we had a difficult time figuring out the heat downstairs, while it wasn't a big problem, we never were quite able to figure out how to turn the heaters or or off. Also, the internet was difficult. It could have been that we had over 20 devices all competing for it, but you definitely had to be in one area of the house to guarantee you would get access. We really like being close to the beach and to Safeway. " —Ree S. from Seattle
Review Source: Oregon Beach Vacations
LOVELY LOCATION AND BEAUTIFUL HOME , FRUSTRATING ENTRANCE.
"We weren't told until the week before that we couldn't get in'til 4 so I called and asked if we might get in sooner. I was told to call on the day of entry. We called after 11 and were told no, call again. We sat by the house for over an hour, no one came . We went to eat and then called. Again no. We went and sat by the house for another hour, no one showed. They finally agreed at 3 but the code was wrong. We finally got in at 3:30. 4 seems really late to get into a house that cost that much and if it was always going to be 3, I would have rather had that than the run around. The house was cold for hours because the heat was set so low. The house and location were great." —Guest from Coos Bay
Review Source: Oregon Beach Vacations
LINCOLN CITY
"Fantastic! Property was older but reasonably well maintained. The beach view and access made it an over the top experience. Only issue was trying to use videos. Generous supply but we could never figure out how to make it work." —Tracy R. from Happy Valley
Review Source: Oregon Beach Vacations
CARD CLUB RETREAT
"There was 9 ladies in our group we all had a good time. The view was incredible, we didn't get out much because of the storm, but could watch everything. Well supplied with kitchen stuff, games, tvs, and it was very clean. The house is older than the pictures but still in great shape. We would come back again...." —Pat A. from Springfield
Review Source: Oregon Beach Vacations
AMAZING VACATION / BEAUTIFUL HOUSE
"This house is beautiful and really big. A few very small items that needed fixing but overall a great house with great views." —Stacy B.
Review Source: Oregon Beach Vacations
SUNSET RIDGE REVIEW
"My daughters and adult grandchildren and I had a delightful time. This is our 2nd time. Great view, great accommodations. Well equipped kitchen, table has sufficient leaves for our large jigsaw puzzle. Loved soaking in the hot tub. " —Sharon M. from Happy Valley
Review Source: Oregon Beach Vacations
BEACH STAY AT ITS BEST
"had a great stay' house was nice.location great..nothing bad to say.." —Guest from Las Vegas
Review Source: Oregon Beach Vacations
LOVELY HOUSE, GREAT LOCATION
"The house is in great condition with lots of comfortable beds and bathrooms. Location couldn't have been better. Kitchen was not stocked very well with even basic pantry basics and the supply of TP was low but otherwise, a great weekend." —Guest from Portland
Review Source: Oregon Beach Vacations
INCREDIBLE VIEW
"The views were amazing and the location perfect. The downstairs living area was very beachy, nicely decorated and comfortable. However some care is needed in areas of the home. The floor tile in the downstairs bathroom needed repair as did the ceiling. The queen mattresses are in need of replacement. Hard as a rock and hurt our backs. And the bedframe in the guest bedroom needs to be longer to adequately support the mattress. The holes in the garage wall should be repaired. The master toilet handle has been broken for awhile and needs parts ordered according to maintenance. The bunk bed quilts were dirty and in need of washing. Everywhere else the home was very clean. Overall my family enjoyed the home and would rent it again." —Guest from Mukilteo
Review Source: Oregon Beach Vacations
VERY NICE HOUSE, GREAT LOCATION
"A great house, especially for a large family. The kitchen utensils were completely minimal - there was no large pot, no cookie sheets, no ladle, and mis-matched lids for the only two small pots. The nonstick pans were terribly worn and scratched. When one goes to the beach with family, lots of food and cooking are involved. It was difficult to cook just basic food in this house. When we got there, the hot tub had a thick coat of scum (from sun screen, we were told), it looked like chicken fat! Fortunately, we called and they came the next day and cleaned it. The carpet upstairs had huge stains all over the hall and stairway, which was disturbing. Also, you should remove that picture with the small bbq, there was no bbq, as we brought charcoal (as we saw many people did, and then left it there). Other than that, we had a great time, its a great house." —Christine C from Portland
Review Source: Oregon Beach Vacations
DELIGHT BEACH STAY
"Family reunion at Lincoln City was wonderful! The Sunset Ridge House had everything we needed. We had a family of 10 and two small dogs. We felt welcomed after our 10 hr drive and the house was ready for us! There was even a welcome basket with additional supplies. We did have a slight problem with the hide-a-bed in the den. It could be a bit cantankerous when folding it back up. The house itself had a great location with easy excess to beach! All in all a great place to stay." —Rebecca B. from Kennewick
Review Source: Oregon Beach Vacations
GREAT VIEW!!!
"Great view! Great location! Overall stay was a fun time with family. House is spacious & comfortable. I believe the time has come for some TLC. We replaced a toilet seat, a coffee pot & lightbulbs. Heat stayed on. Hide a bed needs repairing or replacement. Ice maker in kitchen did not work. Dining room light was not working or could not be figured out. Rubber bath mat may be needed in downstairs shower." —Guest from Redmond
Review Source: Oregon Beach Vacations
LOCATION, LOCATION, LOCATION!
"What a beautiful location! The House is a bit older, quirky /with character. The views and sense of privacy was wonderful! Did we mention location? Out the gate and onto the path down to the long long beach, tidepools, boogieboard surf or a walk in the grass at the State Park. The deck was protected by some glass walls to allow for sitting at a table and not be blown away by wind....just the view. The owners allowed 2 pets, which was so nice. The place did not smell like a "pet-friendly" house, thankfully. Do bring your salt, pepper and spices from home, as the cupboards are empty. A couple cupboards had broken hinges when we got there....but there was plenty of space to use for a weekend. We definitely hope to return for another wonderful relaxing weekend!!! Next time we are bringing wetsuits and boogieboards!" —Guest from Bend
Review Source: Oregon Beach Vacations
HOME ON THE BEACH
"Mother's Day getaway with Mom. The house was ideally located. The ocean is right there with a beautiful deck to enjoy it. The house is quite large. There are two amazing bath tubs. And another deck on the second floor. The house was surface clean - floors and counters. The lights above the stove and dining table were tragically filthy. As were book shelves and decor - stuff on the shelves. There were no directions to operate fireplaces or hot tub. I finally had to pull the breaker on the hot tub just to make it stop running. We did not use the hot tub, but were charged a $30 fee for its use. There were lots of movies to watch in the living room/den but no DVD player to play them. Despite the negatives, this was a lovely home and I would recommend it to future renters. " —Deanna H. from Vancouver
Review Source: Oregon Beach Vacations
CELEBRATING 40TH WEDDING ANNIVERSARY
"The house is beautiful, we had a wonderful time. There were bathrooms everywhere for our large group. The views are breath taking and access to the beach was easy. I only wish we could have stayed longer. only got 1 T.V. to work, the others were little confusing to work, no instructions. looking forward to do it again next year. " —Christian R. from Spokane
Review Source: Oregon Beach Vacations
Listed since 2016
Listing views: 67,033 | Month views: 131 | Year views: 1,585
Listing # 2132
View all Lincoln City vacation rentals
Sunset Ridge - Roads End, Indoor Oceanfront Hot Tub!
$309 - 1199 /Night

Oceanfront
5BR | 4BA | Sleeps 12
Pet-friendly
Rental Address: NW Jetty Ave, Lincoln City OR
Availability & Reservations
Oregon Beach Vacations
503.528.7480
800.723.2383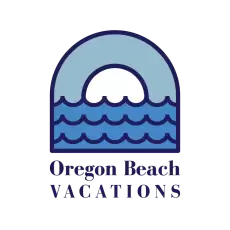 Email Owner/Manager
Calendar
Book Direct